Women on the Road - Preparing for the Trip - Part 2
We've covered most of your basic necessities in Part 1 of what women truck drivers should bring on the road. Those are the little things that will help you feel more comfortable while being on the road. I was also a truck driver, not just a passenger, so most of my "time off" was spent sleeping. If you're not driving truck, then you'll need more "creature comforts" than I took with me.
I never knew what part of the country we'd be heading to or what kind of weather to expect on the road, so I had to make practical choices when it came to clothes. The closets aren't very big either and that makes things a little more difficult.
Number one, in my book, was to have 8 pair of jeans and they had to be sturdy and comfortable. Believe me, if you're on a truck for very long and your clothes are uncomfortable, then you are going to be miserable. I preferred Wranglers and hubby favored Levis. It doesn't matter the brand, just be sure that they are comfortable and don't cut into you while you are sitting because you're going to be doing a LOT of that.
In case it was cold, I kept 2 pair of thermal underwear, a pair of wool socks, two or three sweatshirts, a heavy insulated jacket, knit cap and wool gloves. For rainy weather, I had a compact umbrella and a thin oversized slicker, which came in handy more than once.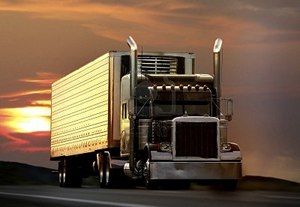 T-shirts were my shirt of choice for comfort and durability. I tried blouses, but they were always getting stained or ripped (remember, I was working, not just riding). If you're just riding then you can probably use blouses. Anyway, it doesn't matter if a t-shirt gets stained or ripped because you can get them pretty cheap at most truck stops. I always kept a dozen t-shirts on the truck. They're also great for "layering" when it's cold outside.
Underwear, socks, bras - take 8 of each. You'll probably be stopping to do laundry about once a week, so you'll know it's time to wash when you get down to your last ones. And speaking of laundry, I'd put one of those plastic, handled grocery bags in my shower bag for my dirty clothes when going in for a shower. It's just the right size.
Hang your jacket, slicker, jeans and sweatshirts in the closet. These are bulky items that would take up a lot of space if folded, so hang them. T-shirts, winter stuff, and undies fit nicely in containers. As for footwear, I kept three pair: tennis shoes or sneakers, sandals, and cowboy boots. This is just personal preference. I used the sneakers for comfort, the boots were for going inside and the sandals were for nice weather when we were out of the truck and I wasn't driving.
The cubbyhole above my closet in the sleeper was where I would keep my laptop case and any other things that wouldn't fit anywhere else.
Other items you might want to consider taking with you are a large thermos (for later) and a large travel mug (for right away) and bottled water. You are going to be in that truck for hours before you stop again. A walkman or MP3 player with headphones is great for music and can be tucked away just about anywhere. A portable DVD player couldn't hurt either (unless you have a TV in your truck) and it doesn't take up much space.
One item that I absolutely REFUSE to be on a truck without is a 32- or 40-oz. cup with a lid. I was on the truck for three weeks before I figured this out. Sometimes you will have to get rid of what you've had to drink and he isn't going to be stopping anytime soon. You know you're gonna bust if he doesn't stop. Go back in the bunk, close the curtains, get your wipes, and grab that big cup (and hope the road is smooth). I know it doesn't sound pleasant, but when nature calls and necessity arises, well, you know what I mean. Just be sure that you have a lid that fits tight and set the cup in a place where it will NOT tip over...that's fun to clean up when it tips over. Of course, they do have Porta-Johns and Porta-Janes in most truck stops. I was just cheap...I'd use my soda fountain cups. You can empty it the next time you stop (grass is a good place to pour, but ground drains work just as well).
Last, but not least, keep a half-dozen of those fabulous plastic grocery bags with you. They're great for trash and are just the right size to fit in most garbage cans when you stop for fuel.
I've covered as much as I could here. These are not rules to follow, but a guideline. Take what you need, just use some common sense and you'll be fine. Feel free to email me if you have any other questions or concerns.
HOS:
Hours Of Service
HOS refers to the logbook hours of service regulations.
Related Articles: