CDL Training - My First Day Of Truck Driving School!
Well, after a long wait, the day has finally come! I had my first day of CDL training today! During my training, I plan on writing every single day, or nearly every day, to let you know how things are going on a day by day basis. Some posts will be long, and others will just be a "check in" if nothing too exciting happened. But I'll be sure to keep you all up to date so check out my blog daily!
The school I chose really seems to have their act together. Every single one of their instructors has at least 30 years of driving experience (over 150 years combined experience) and must meet very strict requirements to become an instructor at the school.They boast that the state of Illinois is the hardest state to obtain a CDL in. Actually, a CDL license can't be transferred from out of state into Illinois without retesting. But an Illinois CDL can be transferred to any other state. On top of that this school has a reputation for being the toughest CDL school in the state. So I have one hell of a ride ahead of me! Luckily, even though they are tough, they are also forgiving. Should I fail any portion of the written or driving exams, they won't throw me to the curb. They work one-on-one with those who struggle to ensure everybody succeeds, as long as the student is putting in the effort. They never hang a student out to dry if they are having trouble. Not that I plan on failing anything though! Needless to say, they have over a 99% success rate (both passing the CDL and finding a job after training).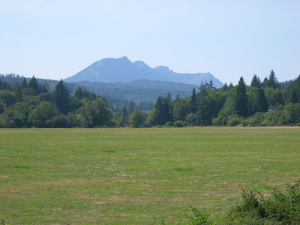 They are also very selective on which companies they will work with and allow into their school to pass out fliers, give their pitch, and pass out applications. If any company makes promises they don't deliver on, the school will not allow their recruiters back. Further, they assured all of us that when we graduate from their CDL training, our relationship will not over. Should we have any issues with a company we get hired on with, they will act as a mediator to resolve the issues. If it turns out the company is at fault, that company will no longer be allowed to return to the school for recruiting purposes. We were assured that deceptive companies are not tolerated and are not allowed at the school for recruiting purposes. It seems as though most companies they work with hold the school to a very high regard and often give pre-hires the same day an application is filled out by a student.However, they were very clear on the fact that not all companies will be a good fit for all of us and they are willing to help each of us individually select companies to apply to. The companies they do work with (there's a lot of them!) hold the school in high regard. Most students have at least 4 pre-hires by the time they graduate.
My classroom instructor wants us to figure out what's important to us in a company. Do we want lots of home time? Do we just want to make the most money possible? Do we want to stay east of the Mississippi? Travel the entire country? Are we interested in regional or local jobs after the first year over the road? Etc.Once we give him our "profile" they can start helping us choose between companies. I like the fact they aren't simply about getting our CDL, but they are supporting us in other ways too. They don't seem to favor one company over another, but believe me there is a company out there for each of us. They just tell us what each company is like and help us narrow it down. I'm looking forward to seeing some of the recruiters give their presentations.
The owner of the school came into the room to introduce himself and let us know the teaching style we should expect. This guy is hilarious! He said they are "very good" at what they do and use unorthodox techniques to achieve their success. The first thing he told us is to never take anything personal. As an example, he said one of the phrases we'll here quite often is "get your head out of your ass!" They aren't the type of school that will pat you on the back and say, "It's ok, you'll get it next time.", when you make a mistake. He believes you won't learn anything that way. He used this example; If an instructor tells you to turn right and you keep turning left, he'll yell "Get your head out of your ass!", or some other choice words to really get your attention. Same thing if you aren't checking your mirrors, making turns correctly, etc. Apparently they have little "tricks" they use to get us to remember our mistakes. I can't really explain all the examples he gave, but believe it or not, he made some really good points! Basically, when a mistake is made, they want that mistake to stick out in your mind so that you'll never forget it. That way, you probably won't make that mistake again! So I'll be sure to tell you all they ways they bust my chops! But man oh man, this guy wasn't afraid of dropping the "F" bomb every other word. Just my style!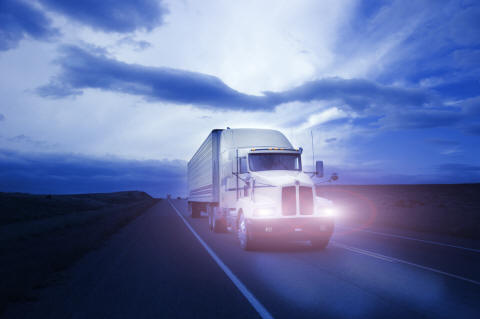 The main message he wanted to give us is that we have 4 short weeks to obtain our CDL license and they will do everything they can to get us our license and out on the road so we can start making money. He said they have a lot of fun and love to poke fun at students and instructors. It seems like they really like to have fun during training. But he made it very clear that when we're behind the wheel of the truck, it's going to be taken seriously as lives are at risk. So when we make a mistake, we'll certainly know about it. He was completely up front with their training style and said we can leave with a full refund if we want, but that's the way it is and that's how it's going to be. Frankly, I'm lovin' it! I know from my writing I'm probably making it sound like the school from hell, but it really doesn't sound like it. In fact, it really sounds like my style of teaching.The owner had a way of presenting himself in a way that said, "Yes, you will be yelled at, but it's not personal!" And yes, it's going to be a blast! But behind the wheel of the truck is also taken very seriously. I was able to catch up with a student in his final week of training and he seems to have really enjoyed the last 4 weeks.He said their teaching style is "unique but very effective." And he said all that with a little smirk on his face. So, I'll be sure to keep you all up to date!
In my next article I'll tell you about the structure of the CDL school and how they plan to take us from ground zero to licensed CDL truck drivers ready to head out on the road for real in just four weeks! Until next time, drive safe!
TruckerMike
Related Articles: