What Is Life Like For Women Truck Drivers?
Back in the day, women truck drivers were few and far between, and considering the circumstances, there were good reasons for this. But nowadays there is an ever-increasing number of women truck drivers and there has never been a better time than now for women considering becoming a truck driver .
Trucks Were Physically Hard To Drive Back In The Day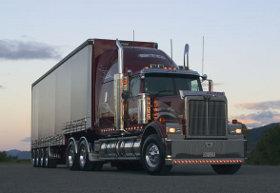 Back in the 60's and 70's the trucks were far more difficult to drive than they are today. There was no power steering, which is why the steering wheels in big rigs were always so huge. You needed a large wheel to get enough leverage to force the wheels to turn. But as time went on the technology came around and nowadays a tractor trailer is no harder to turn than a pickup truck. That has been a huge help for everyone.
As far as shifting goes, you once had two different shifting levers. You would have to shift them both simultaneously with one arm through the steering wheel to keep the truck on the road. This was no easy task - especially without power steering.
Another problem with the trucks themselves is that they were very uncomfortable. There were no airbag suspension systems or air-ride seats to smooth things out. Trucks rode incredibly rough and put a beating on the driver. They also did not have air conditioning which of course was quite brutal at times. But nowadays the trucks ride smooth as silk and climate control keeps the truck as comfortable as can be.
The Trucking Lifestyle And Circumstances Were Harsh Back In The Day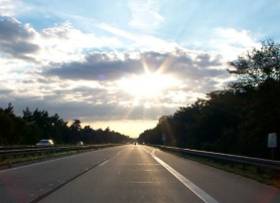 Along with the trucks being so uncomfortable and difficult to drive, the lifestyle and conditions the truckers lived with everyday were far less safe and comfortable. Truckstops were a magnet for transients, prostitutes, and outlaws. Drugs were quite prevelant and women were certainly not safe in such an environment. In fact, a lot of times nobody was. But today the truckstops and loading docks are generally quite clean and safe. The food is often times excellent and everyone is treated quite professionally. It's a night and day difference from what it was years ago.
Also, back then women weren't considered suited to driving a truck. With the trucks being so difficult to drive and the lifestyle and circumstances being so harsh, women generally weren't around much and the ones that were weren't exactly welcomed with professional courtesy you could say.
So as you can see, there was a time when truck driving was certainly not an inviting career path for women. But nowadays I really don't see an advantage that a man has over a women when it comes to driving a truck safely and enjoying the trucking lifestyle. So if you're a women that is considering a career as a truck driver, I would confidently say that there has never been a better time than now to become a truck driver.
If you're looking for all the information you can get on becoming a truck driver, I have written an excellent book called Becoming A Truck Driver: The Raw Truth About Trucking which is loaded with tons of interesting stories and excellent advice from my 15 years of driving big rigs. Check it out. Best of luck to ya.
Until next time - here's more resources for ya: