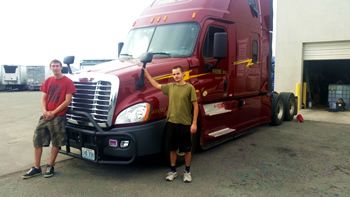 Managing to get your CDL is just the first part of your truck driver training, as your CDL schooling will have taught you the barest of essentials.
New CDL drivers will almost always have to go through some type of company-training period, with an experienced trainer, to help prepare them for solo careers.
You will normally be living in the trainers truck for 3-6 weeks or so, as you learn not only the companies way of doing things, but how to handle real-world driving.