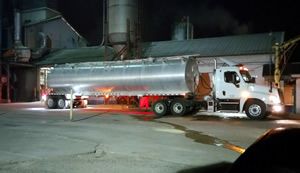 Your first year as a truck driver will be a learning experience, and depending in part how long your company training is, your miles probably won't be very high compared to what they will be later on.
That said, truck driving is one of the few professions where you are in competition with the other drivers in your company for loads and miles. Top-performing drivers will learn the tricks to be available for any load, any time. "To the Victors, go the Spoils."
Generally, most new drivers will start in OTR jobs, so home time may be sparse at first. Occasionally, new drivers will land local or dedicated jobs right out of the gate, getting them home more often, but not terribly often.