The relaxation response, a term he coined in the 1970's, is a deep physiological shift in the body that's the opposite of the stress response. The relaxation response can help ease many stress-related ailments, including depression, pain, and high blood pressure. For many people, sleep disorders are closely tied to stress, says Dr. Benson.

~ Dr. Herbert Benson, director emeritus of the Harvard-affiliated Benson-Henry Institute for Mind Body Medicine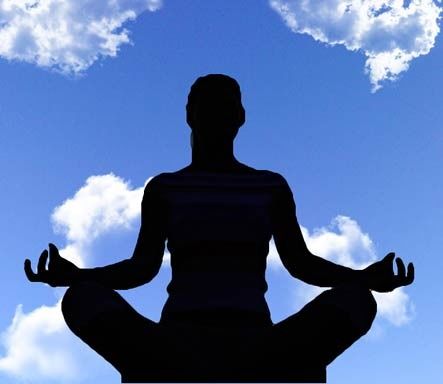 Many studies have shown not only a link between stress-relieving meditation, yoga, or other relaxation exercise and lower blood pressure, but also other stress-related conditions such as insomnia, depression, and chronic pain.
The idea behind relaxation techniques is to take the mind's attention off of the immediacy of the moment, and direct it towards something soothing or calming, increasing your awareness of the body. It's also something that can be learned on your own, and practiced nearly anywhere.
Again, there are many positive long-term effects, as well, of staying relaxed and stress-free, as much as possible considering the day-to-day life of the typical truck driver. Beyond helping to control blood pressure, relaxation techniques can:
Improve quality of sleep
Improve digestion
Help maintain normal blood sugar levels
Lower fatigue
Reduce frustration or anger
Slow your heart rate
Reduce muscle tension and chronic back pain
Increase blood flow to major muscles
Relaxation techniques: Try these steps to reduce stress
Many people, for their own reasons, or for no reason, experience elevated blood pressure levels only before or during a doctor's visit or other appointment in a clinical setting. This phenomena has been labeled "white coat hypertension", or "white coat syndrome", and can be at least partially explained by patients anxiety or stress.
However, a 2015 study on white coat hypertension found that even though it is generally considered a temporary issue, the mortality rates of people assessed as white coat hypertensive were much higher than those with normal readings. It also found, though, that those at high risk generally brought with them a variety of other health conditions that most likely contributed to their deaths:
Compared with individuals in whom WCH was unstable, stable WCH was characterized by an older age, a greater body mass index , an increased left ventricular mass, and higher serum cholesterol and glucose values. Thus, factors other than the persistently elevated office BP may be abnormal in stable WCH, its increased cardiovascular risk being thus generated not only by an office BP elevation but also by risk factors other than BP.

Adverse Prognostic Value of Persistent Office Blood Pressure Elevation in White Coat Hypertension