Blogs By Author

Blogs By Tag
Right or wrong, things are not as simple as they were a few years ago. There are more regulations to deal with and more are added each year. Your DAC, MVR, and even your credit history will be looked at to see if you will be a worthy employee to work at many jobs, not just CDL driving jobs.
What Is A DAC Report?
As reported from the DAC Services website:
"The American Trucking Associations and 27 state trucking associations endorse USIS as their preferred vendor for employment screening and drug/alcohol testing service. In addition to transportation-specific services, DAC provides criminal records, motor vehicle records, social security number verifications, credit reports, drug/alcohol test histories and workers' compensation and injury reports."
The most important report - the one most of the subscribers request - is the employment history report, which will include information such as number of accidents, reason for quitting or being terminated, rehire eligibility, type of driving, trailer types pulled, commodities hauled, etc.
Something Critical You Should Know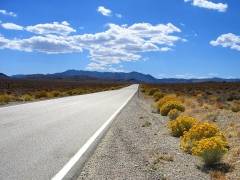 DAC Services assembles reports with information obtained from various sources including, but not limited to, a driver's previous employers. DAC is not required to verify the information supplied by employers unless or until a report is disputed by the driver. So basically, whatever a former employer would like to say about you, whether true or not, will be on your report and will not be investigated unless you report a dispute. That is what causes many "DAC nightmares" that drivers experience from former employers.
How Do Companies Use This Information?
DAC is produced by USIS Commercial Services. USIS is a driver license and work history check. I used this for a year while employed in the office. Many trucking company insurance agencies will also check out drivers before they can be hired. The insurance company may tell the employer that a certain driver will not be covered or has one more year to wait to be hired due to _____ - Or we will cover this driver at a higher cost.
Those who have been in the driving business for a while may already know this. If your employer does it, you will receive several notices from your state license bureau that "you are receiving this report because of a check into your record from _______." Past records give employers an idea of your history and they try to determine what they can expect of you in the future if you are hired.
Look at it from the company's side. What type of a driver do you want in your semi or school bus? This person represents you and your company. For the trucking side, the driver can bring new business to your employer due to your actions on the road - safe, courteous driving and a clean vehicle tell people that this employer/driver takes pride in their work and their vehicles. And just the opposite can happen if you lack professionalism.
Your DAC report should match your employment history on driving with each employer and give drug and alcohol testing info - did you take any tests, did you pass them, and did you refuse to take any tests?
The employer will likely ask you for more details regarding the yes/no questions if they want a detailed answer to clarify a question on your DAC or MVR. Sometimes the yes or no we fill out needs clarification in person because there is no room on the paper to do so.
Your driving record also includes your personal vehicle when you have a CDL. A CDL holder is held to higher standards and is expected to drive professionally both on duty and off duty.