Review Questions - Click On The Picture To Begin...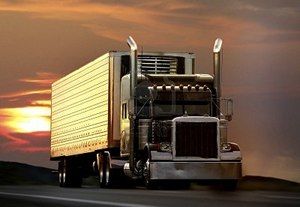 As a way to maximize all time available, you should always do the following:
All of these answers are correct
Know where your breaks will be taken along your routing
Plan ahead for unexpected delays
Know where you will fuel before you begin your trip
Quote From The CDL Manual:
Plan Your Trip
While proper trip planning has always been important, it's even more important while driving with an EOBR. Let's face it, drivers weren't exactly honest driving with paper logs. If they didn't plan a trip correctly and couldn't make their pickup or delivery on time, the problem could be easily resolved by lying on the logbook. Not only is this practice illegal, but it's nearly impossible to do on electronic logs. Before you accept a load, you should plan out all of the details of your trip including the following:
Know where you will fuel.
Know where you will take your breaks.
Plan your route and be sure you have the correct directions to each location you will be going to.
Schedule an ETA for your arrival at your destination.
If your trip will take longer than 1 day, plan out each day of your trip.
Leave yourself some cushion room in case of a road closure, unexpected traffic, a weather event, etc.

If you can make your trip safely and legally but you don't have a comfortable cushion time, inform your dispatcher about the situation before taking the load.
If you're able to arrive early for a delivery, you should:
Never show up early to a customer location
Call ahead and ask the customer for an earlier appointment time
Wait until the last available time to start heading to your delivery location
Tell your dispatcher there is too much time on the load and ask for another dispatch
Quote From The CDL Manual:
If you are picking up or delivering a load and have some time to spare on either the pick up or delivery times, call ahead and see if you can arrive early. This is an excellent way to ensure you complete the load quickly and become available for the next one. Customers are used to getting phone calls from truck drivers. Don't be afraid to call ahead.
Please select an option