Review Questions - Click On The Picture To Begin...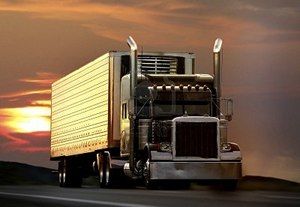 A single metal coil with eye vertical weighing 6,350 lbs requires tiedowns with a minimum aggregate WLL of:
6,350 lbs.
12,700 lbs.
3,175 lbs
10,000 lbs.
Quote From The CDL Manual:
The sum of the working load limits from all tiedowns must be at least 50% of the weight of the coils.
CDL drivers from New York State require the Metal Coils Endorsement when transporting metals coils weighing:
More than 5,000 lbs.
More than 10,000 lbs.
Less than 10,000 lbs.
More than 2,268 lbs.
Quote From The CDL Manual:
NYS-CDL DRIVER LICENSE METAL COIL ENDORSEMENT ("M"):
Commercial drivers licensed in New York State are required to get the New York State Metal Coil Endorsement in order to transport a metal coil, or a group of metal coils, weighing more than 5,000 lbs (2,268 kg.)
When securing a single metal coil with eye vertical, tiedowns must be arranged according the all of the following except:
At least one indirect tiedown attached diagonally from the left side of the vehicle, across the eye of the coil, to the right side of the vehicle;
At least one indirect tiedown attached diagonally from the right side of the vehicle, across the eye of the coil, to the left side of the vehicle;
At least one direct tiedown towards both the front and the rear of the load.
At least one indirect tiedown attached side-to-side over the eye of the coil;
Quote From The CDL Manual:
Tiedowns must be arranged in the following manner to prevent the coils from tipping in the forward, rearward and side-to-side (lateral) directions:
At least one indirect tiedown attached diagonally from the left side of the vehicle, across the eye of the coil, to the right side of the vehicle;
At least one indirect tiedown attached diagonally from the right side of the vehicle, across the eye of the coil, to the left side of the vehicle;
At least one indirect tiedown attached side-to-side over the eye of the coil;
Please select an option