Review Questions - Click On The Picture To Begin...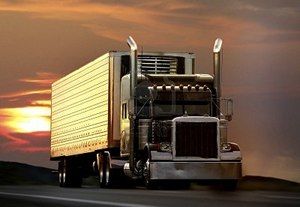 When loading corrosive materials by hand, you should never:
Load multiple containers at a time
Drop the containers
You should never do any of these things
Roll the containers
Quote From The CDL Manual:
If loading by hand, load breakable containers of corrosive liquid one by one. Keep them right-side up. Do not drop or roll the containers. Load them onto an even floor surface. Stack carboys only if the lower tiers can bear the weight of the upper tiers safely.
Never load corrosive liquids next to or above:
Class 5 (oxidizers)
Division 1.4 (explosives C)
Class 4 (flammable solids)
Never load corrosive liquids next to any of these
Quote From The CDL Manual:
Never load corrosive liquids next to or above:
Division 1.4 (explosives C)
Class 4 (flammable solids)
Class 5 (oxidizers)
Division 2.3, Zone B (poisonous gases)
Please select an option