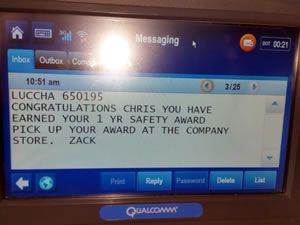 In terms of technology, drivers will need to become proficient with their Qualcomm system, as well as any GPS systems that they are using.
Depending on the in-cab arrangement, many drivers bring their computers, TV's, etc., on the road with them.
Drivers with smartphones and good data plans often use them in place of computers to stream video, video-chat with family, etc.