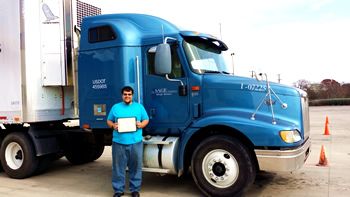 The fact is that there is a lot of stress that comes along with a career as a truck driver, and it starts in CDL school, and even before. One of the biggest reasons that new drivers fail is that they cannot handle the pressures of training, or the job itself. The number one rule, as always, is "Don't hit anything."
Most drivers attending private school will be commuting, so will have the comfort of familiar surroundings, as opposed to company-sponsored training.
The learning pace at company-sponsored training will be faster than at private school, but in either scenario they are going to teach you enough to pass the driving test, and that's about it.