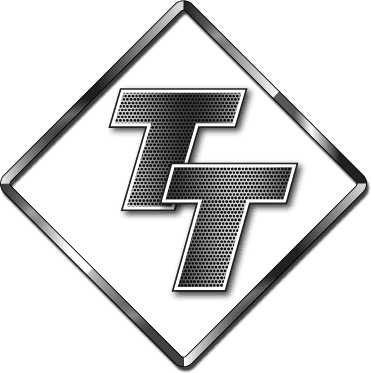 This is a master list of the types of transmissions used by the major trucking companies. Some fleets are fully automatic, some are fully standard, and many are a mix of both. In today's trucking industry we're seeing a major shift toward automatic transmissions. Many of the companies that have a mix of transmissions are in the process of transitioning to fully automatic fleets.
Many of these companies offer paid CDL training programs. If we have the information available we'll also list the type of transmission each company is using for training new students.
If you have information to share please email me at Brett Aquila
Trucking Companies With Automatic Transmissions
Trucking Companies WIth Automatic And Manual Transmissions
CFI

CFI is almost finished switching to an all automatic transmission. They have a manual option but no clutch. There are a few older trucks with manual but they are being replaced. Updated 1/17/2018

Fleet is a mix of standard and automatic transmissions. I am told within three years it will be a completely automatic transmission fleet. Trainers have a mix. Mainly, it depends on what each student can drive. Updated 1/16/2018

CRST is about 75% automatics and they are in the process of switching to a fully automatic fleet. Updated 1/22/2018

H.O. Wolding

H. O Wolding has a mix of 10 speed Eaton Fuller and 12 Speed Detroit Autoshift. Eventually will be all auto, but that is years down the road. Updated 1/16/2018

Currently a mix of both, but mostly 10 speed manuals. As far as I know, there's no plan to go fully one way or the other at this point. Updated 1/16/2018

Knight is definitely moving toward a full Auto Shift fleet. There are still a few older trucks around with manual transmissions, but they wiil eventually all be gone.

McElroy Transport

McElroy is a mixed fleet. All the new trucks are being ordered as automatics with the exception of some of the trainer trucks. McElroy should be all automatics within the next couple of years. Updated 1/17/2018

Millis is still a mix but is almost switched over completely to automatics. Updated 1/16/2018

Pride Transport

Has a mix but is focusing on ordering new trucks with automatics. Still ordering some manuals to cater to veteran drivers that want them. They were asking incoming experienced drivers for their preference and trying to accomodate, but they don't guarantee availability.

Students train on whatever is in the trainer's truck. Updated 1/19/2018

Prime Inc has mostly gone to automatics and is moving toward a completely automatic fleet. Updated 1/19/2018

Roehl Transport uses both 10 speed manuals and automatics. Roehl will try to assign you a truck based on your preferences for manuals or automatics, but nothing is guaranteed. Updated 1/17/2018

Schneider has a mix of both and is in the process of changing over to all automatics. Updated 1/17/2018

Mix of both. In the process of updating the entire fleet to automatics. Updated 1/22/2018

Swift Transportation began their auto-shift transition for company trucks about 3 years ago. I believe L/O's can optionally order a manual. Any company truck tractor purchased beyond the 2nd quarter of 2015 was configured with a 12 speed auto-shift transmission. Swift enables "manual mode" allowing the driver to select and hold a specific gear. Highly relevant for safe operation on slick roads and highways.

As far as I know the Swift Academies are still teaching on 8 and/or 10 speed manual transmissions. That said, as a result, at least for the moment there will not be an "auto" restriction on the CDL. Once in the mentoring/road training phase, it's likely an auto-shift truck will be used. Updated 1/16/2018

Sysco Foods

Sysco Foods is moving slowly toward a fully automatic fleet - updated 1/19/2018

US Foods

US Foods is moving slowly toward a fully automatic fleet - updated 1/19/2018

West Side Transport

Uses a mix of 10 speed manuals and autoshifts. Updated 1/24/2018
Fully Manual Fleets
Old Dominion is using Eaton Fuller 10 speeds. Updated 1/16/2018
Transmissions Used For Training Students By Companies That Hire Inexperienced Drivers
The following companies do not have their own paid CDL training programs but do hire inexperienced CDL holders who have graduated from an approved private school. They will send you out on the road with a mentor before upgrading you to solo.
McElroy

McElroy trains incoming drivers on standard transmissions but will soon have some trainer trucks that are automatic and then if someone can basically do everything required of the job but just can't really grasp the shifting they'll switch them to a trainer with an automatic. If they complete their training the company will flag their file for driving automatics only. Updated 1/17/2018

Pride Transport

Trains students on automatic or standard transmissions, which may come down to the type of transmission that happens to be in the trainer's truck. Updated 1/19/2018

West Side Transport

Train all drivers with less than 6 months verifiable OTR experience in a Freightliner Cascadia 10 speed manual.

Driver's are issued either a Freightliner Cascadia 10 speed Autoshift, An International ProStar 10 speed Autoshift, a Volvo 12 speed Autoshift, or very rarely a Freightliner Cascadia 10 speed manual, if one is available. Updated 1/24/2018