Over 100,000 Truck Drivers Likely Have Undiagnosed Sleep Apnea And More Testing Is On The Way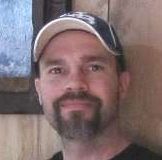 It's a startling figure that over 100,000 truck drivers likely have undiagnosed sleep apnea, but the math doesn't lie. Sleep apnea is a common disorder affecting nearly 12% of the U.S. population and according to the Bureau of Labor Statistics most recent report (2014) there are approximately 1,797,700 heavy haul truck drivers in the United States.
The math: 12% of 1,797,700 is 215,724. So the headline could have read over 200,000 truck drivers likely have undiagnosed sleep apnea but I wanted to be conservative with my estimates. Regardless, let's be honest, these numbers are terrifying.
Metro-North in the New York City suburbs, a train operator who tests all employees for sleep apnea, found that 11.6 percent of its engineers have sleep apnea.
What Is Sleep Apnea
Sleep apnea is when your breath becomes shallow or briefly stops during sleep. Obstructive sleep apnea is a result of the entire upper airway being blocked. The most notable symptoms of apnea include snoring, gasping, choking and pauses in breathing. If gaps in breathing are long enough, your brain is triggered to wake so you can catch your breath.
This explanation came from a discussion I've been having with Alex Deckard who is an Outreach Coordinator for Aeroflow Industrial, a company who according to their website is "An accredited Medicare and Medicaid provider who specializes in providing sleep studies and CPAP treatment options" and their main focus is on the trucking industry.
I Have To Admit I Was Cynical And Skeptical
To be honest, I don't think I had ever even heard of sleep apnea until about 2012 when Tanya Bons, the owner of the now defunct Spirit CDL Training in Belvidere, Illinois, wrote an article for us called The Sleep Apnea Witch Hunt which was a somewhat scathing condemnation of the new wave of sleep apnea testing that was being done in the trucking industry.
Tanya at the time didn't feel the facts and figures justified the study being done, and she also felt that certain demographics were being unfairly targeted without enough evidence to back such targeting.
I have to admit, at the time I was totally on board with everything Tanya was saying. I was cynical myself. I thought this was nothing more than a handful of companies who stood to make a lot of money performing these sleep studies and providing the equipment necessary to treat sleep apnea.
I Started Hearing Stories From Drivers
As time went on we had numerous people in our trucker's forum report being diagnosed with sleep apnea, and many of them were saying that the treatments were life changing for them. This really got my attention.
I'm really into fitness and healthy living myself so I began reading more about it, and it turns out a lot of people suffered from symptoms they just thought were ordinary for them. They didn't equate the symptoms with any sort of problem. It included things like feeling tired during the day, feeling lethargic, mild depression, trouble waking up, morning headaches, trouble concentrating, forgetfulness, and daytime fatigue.
I began to realize this may be more common and real than I had thought.
Joe Rogan's Recent Diagnosis And Treatment
Joe Rogan, the famous announcer for UFC Fighting, recently did a blog post called Sleep Apnea And My Big Fat Tongue. Joe felt the same way I did. Maybe all of this sleep apnea stuff was just hype, just a bunch of people worrying over nothing.
He had a friend being treated for sleep apnea and his friend convinced him to have a test done. It turned out that Joe did in fact have sleep apnea, and after being diagnosed, Joe said:
[My doctor] assured me that once I started wearing my mouthpiece I would have a big increase in energy. I believed her, but the results are way more dramatic than I thought they would be. I've been using it for about a week now, and I feel like a wet heavy coat has been magically lifted off my head and body. It's amazing.

I have energy all day long that seems to stay pretty much even throughout the day. I've NEVER had that. I've always had bursts of energy followed by periods of laziness, followed by coffee. Now all of a sudden I feel like a valve has been turned on in my body and this new life force is pouring out freely again.
It's the same type of life-changing results that I've heard time and again from others.
Ok, so sleep apnea is real, no question about it, and according to numerous sources it affects a lot more people than most of us would have guessed. But that still left me with one big concern.
What About My Cynicism Toward The Testing Companies?
It seems the same companies that supply the home testing equipment also provide the CPAP machines and other treatments! This raises an obvious red flag, a terrible conflict of interest. Who would say that their sleep apnea test came out negative, thus causing themselves to lose the opportunity to sell their own treatments?
So I put this question to Alex Deckard of Aeroflow Industrial and this was his response:
Aeroflow provides affordable sleep testing devices and treatment options like the CPAP machine itself. We administer two different types of at home sleep tests-- the pulse oximetry test and the unattended sleep study. You wear a small piece of equipment while you sleep that tracks specific patterns and apnea events. In the morning, you ship everything back in the pre-addressed box, and a sleep clinician analyzes the results. If you need treatment, you have to have a prescription before getting a CPAP machine.

Aeroflow's team does not diagnose or act as a physician. We send the results to your physician or to an independent board certified sleep physician for an official diagnosis. From there, your sleep doctor will schedule a telemedicine appointment and prescribe a treatment option. The virtual appointment saves you time so you can get back on the road.
So it turns out these companies do indeed provide the testing equipment and the treatments, but it's up to a physician to diagnose the condition and prescribe the treatment, and that physician can be your own.
Who Is At Risk And How Do They Determine Who Gets Tested?
According To Alex:
It is a common misconception, but BMI is not the prevalent or only factor that determine who needs a sleep test. The main driver for sleep apnea screenings is the annual DOT physical. The industry standard is the STOP-BANG sleep apnea questionnaire which is composed of eight yes or no questions to assess your risk of sleep apnea. The questions are:

STOP - Snore, Tired, Observed stoppage, High Blood Pressure

Do you SNORE loudly (loud enough to be heard through closed doors)
Do you often feel TIRED, fatigued, or sleepy during the day?
Has anyone OBSERVED you stop breathing during your sleep?
Are you being treated for high blood PRESSURE?

BANG - BMI, Age, Neck, Gender

BMI more than 35 kg/m2
Age over 50 years old
Neck circumference greater than 16 inches
Gender: male
There's a lot more to cover about sleep apnea and the future of testing in the trucking industry so we'll be doing more articles on this pretty soon.
My Take On This: More Testing Is On The Way
One thing seems certain. There's going to be a lot more testing done in the trucking industry as time goes on. The testing procedures will become less expensive and less obtrusive, and as public awareness grows you're going to see more lawsuits coming from accidents involving drivers with undiagnosed sleep apnea.
When you look at the demographics of truck drivers and compare it with the at-risk demographics of sleep apnea, the correlation is striking.
The average age of truck drivers nationwide in in the late 40's
About 94% of truck drivers are male
A huge percentage of truck drivers are overweight
Combine those demographics with the fact that we're driving an 80,000 pound building on wheels surrounded by innocent families and it seems obvious to me we're going to be hearing a lot more about this issue in the coming years.
Sleep Apnea Is Not Something To Ignore
Sleep apnea is a huge problem for a lot of people and yet the diagnosis and treatment are nothing at all to fear.
Sleep apnea is rather easy to treat, so don't bury your head in the sand and hope it will go away. If you feel you're at risk, consider asking your doctor for a home test. For a couple of hundred bucks you can find out if you have sleep apnea, and if so, the treatment may very well change your life in a big way.
And for the record, this was not a paid promotion of any sort for Aeroflow Industrial, mostly because I'm a lousy businessman. Alex took a lot of time to answer some tough questions for me, only some of which were used here. You'll be hearing more from my talks with Alex in the near future.
Here are more resources you can check out here at TruckingTruth:
Trucker's Wiki: Sleep Apnea, Truck Drivers, & BMI Calculator
Trucker's Forum: Topics Tagged 'Sleep Apnea'
Tagged Under:
DOT Physical
Health Concerns
Medical Certification
Sleep Apnea
Truck Driver Safety
Trucking Industry Concerns
Trucking News