SBTC denied request for HOS and ELD exemptions when pets are on board
Last Updated: Sun, October 18, 2020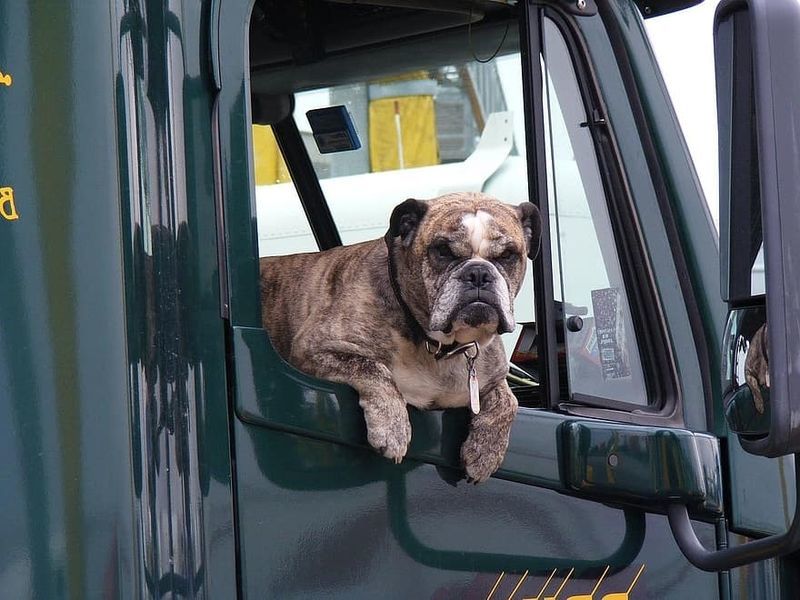 Last Friday the Federal Motor Carrier Safety Administration published its ruling denying the Small Business in Transportation Coalition's request to allow drivers traveling with domestic animals – in other words, pets – an exemption from the ELD mandate, and to allow for additional hours of driving and a longer work shift.
In a 10-page letter to Secretary of Transportation Elaine Chao dated March 2 the SBTC asked for the following two exemptions each for five years:
Exemption from the electronic logging device requirement … provided that such drivers track their compliance with the hours of service regulations using paper record of duty status logs; and
Approval, after 10 consecutive hours off duty, to drive through the 16th consecutive hour after coming on duty, and to drive a total of 13 hours during that 16-hour period.
The FMCSA received more than 165 comments during the period following initiation of the SBTC's application. Of those, around 130 wrote in favor of the pet exemption.
For example, one commenter stated, ''I agree with being exempt because I also have a pet onboard and it should be fair for [all].''
Another wrote, ''I am in favor of this exemption . . . Pets are family. There needs to be consideration for their needs; and currently there is nothing. Pets are, sometimes, the only family drivers have. There needs to be rules in place to make sure their needs are met.''
FMCSA reported that some comments were focused more on the HOS rules in general than on the SBTC's exemption application, and a few comments were not germane at all.
Commenters opposing the pet exemption included some of the large organizations like the American Trucking Associations, the Commercial Motor Vehicle Safety Alliance, and the Truckload Carriers Association.
One individual commenter wrote, "Drivers traveling with pets should not be exempt from ELDs or any other regulation. If such an exemption is allowed, drivers will get a pet just to be exempt from regulations.
"That would create numerous problems for pets as well as safety problems for other drivers on the road. If you keep creating exemptions, there will be no regulations," she concluded.
In ATA's submission to the comments opposing the pet exemption they wrote, "FMCSA approval of this application would, in essence, apply an overbroad category of exempted individuals to an insufficiently defined class of exemption.
"Despite some research that shows how domestic animals can improve driver feelings of companionship, and, anecdotally, safety, SBTC's application does not support the agency's obligation of ensuring an equivalent or greater level of safety than exists under the current regulation."
The CVSA wrote, "If granted, the requested additional driving and on-duty time will expose drivers to a greater risk of fatigue, putting themselves and the public at risk, and the ELD exemption would make adherence to the hours-of-service rules much more difficult to verify. The hours-of-service framework is put in place to prevent this type of excessive driving that causes fatigue."
TCA included the following in its comment opposing the pet exemption, "We appreciate the immense value these beloved 'family members' bring to those drivers, and we see individual carriers' pet policies as a significant way for them to differentiate themselves and recruit talent which may find that benefit attractive.
"However, while we are supportive of the driver's right to have a pet in the truck, TCA opposes both exemptions requested by SBTC."
In denying SBTC's application for drivers with pets on board to be allowed HOS and ELD exemptions, the FMCSA stated it was because it "did not meet the regulatory standards for an exemption."
The SBTC also failed to:
Identify an individual or motor carrier that would be responsible for the use or operation of CMVs under the exemptions.
Provide an estimate of the total number of drivers and CMVs that would be operated under the terms and conditions of the exemptions.
Propose any countermeasures to ensure an equivalent or greater level of safety than would be achieved under compliance with the current rules.
SBTC's reasoning for its pet exemption request
In its letter to the DOT asking for the pet exemptions, signed by SBTC Executive Director Charles Lamb, SBTC wrote that trucking media has reported that more than 60 percent of truck drivers are pet owners, and that 40 percent of those drivers take their pets on the road with them.
And SBTC believes that means that 1.4 million pets are suffering right now due to the ELD requirement and the rigid HOS regulations, and that if the exemption is not granted by the FMCSA they will continue to suffer.
Among the benefits to drivers of having pets riding alongside them in their cabs, according to Lamb, are companionship, stress relief, using pets to break the ice meeting people, exercise, protection, and not needing to have someone watching their pets while they are on the road.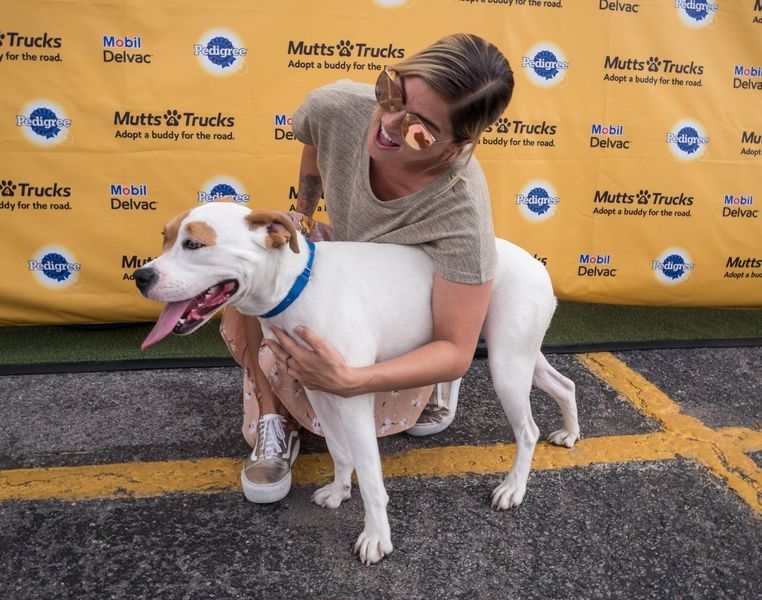 "Dogs are currently the main way drivers protect themselves while on the road. Once it is understood why dogs are needed in trucks as a method of protection for the driver, we then move on to the arguments of how they should be treated once on board," Lamb wrote.
Lamb also noted that many of the largest carrriers recognize the need for drivers to have their pets with them on the road, and have pet-friendly language in their drivers handbooks, JB Hunt, Werner and Knight Transportation being among them.
Lamb also pointed out other similar exemption requests from representatives of the livestock industry including the National Pork Producers Council, and the National Cattlemen's Beef Association expressing similar concerns about the health and welfare of livestock being transported under current HOS and ELD rules.
"It makes no difference whether the animal is cargo or a passenger companion of the driver, the needs of an animal on the road remain the same," Lamb wrote.
Then Lamb tied the pet exemption request with an FMCSA announcement in the Federal Register on an initiative to address harassment and assaults against minority and female truckers, "many of whom keep dogs in their truck for self protection."
About its request for an exemption from the ELD mandate, the SBTC notes that "given the fact that paper logs were in existence and were deemed sufficient to track HOS compliance for decades, dating back to the 1930's, by USDOT and the Interstate Commerce Commission before it; given we are asking for a mere 2 hour extension which conforms to existing adverse driving conditions rule already deemed safe by the agency; and given the FMCSA has already granted numerous ELD exemptions, we believe the agency will concur that these requests would have minimal safety impacts."
The letter also noted that the mandated ELDs cause drivers to "race the clock," which they believe has "induced many drivers to recklessly speed, thereby endangering their fellow drivers and the motoring public."
This kind of activity interferes with pets' needing more time to feed, drink, urinate, defecate, and exercise, according to the letter.
Furthermore, Lamb said, "Drivers need to drive slower—rather than race the clock—when animals are on board to prevent injuries, especially when negotiating rough roads so they need more than the normal hours of service to complete their runs."
And, "When drivers have an extended day beyond the 14-hour rule, they can take more breaks, feed, relieve and exercise their pets, and reduce the likelihood that they will drive fatigued."
"They are already less inclined to drive fatigued or recklessly speed… out of love, care and concern for their pet companion along for the ride. FMCSA should reward these drivers for their safe operation by extending their day so they can take multiple rests for the comfort and convenience of their pets and to avoid fatigue," SBTC's letter concluded.
Sources: FMCSA, FMCSA PDF Document, SBTC PDF letter to FMCSA
Tagged Under:
DOT
Electronic Logbooks
Exercise and Fitness
FMCSA
Health Concerns
Hours Of Service
JB Hunt
Knight Transport
Life On The Road
Pets
Werner Enterprises