FMCSA looking at split-duty rule change; extending 14-hour day
Last Updated: Sun, August 30, 2020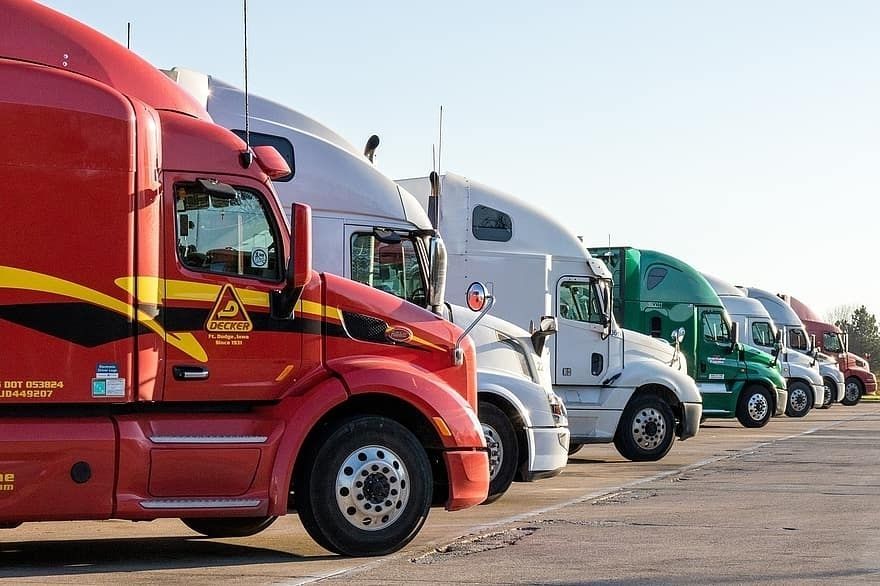 Have any drivers here ever found yourselves bogged down in bumper-to-bumper traffic and you wished you could just sit it out for a couple of hours, but you had to slog on through because those two extra hours would put you in violation of the 14-hour rule?
Or, how about violent weather and/or dangerous road conditions that could clear up within a couple of hours but, once again, you had to power through because of your 14.
Has anybody resumed driving after that large meal at a truck stop sit-down restaurant only to find yourself becoming drowsy and wishing you could take a short break to "digest your food," but had to fight the drowsies in order to make it to your destination before your 14-hour clock runs out?
Everybody, right?
The above scenarios that are made worse by the need to complete a drive within the 14-hour duty time are not only inconvenient, but potentially dangerous and unsafe.
Last week, the Federal Motor Carrier Safety Administration announced it was starting a pilot program to test whether it would be feasible to offer drivers relief from the agency's hours of service regulation restricting driving to 14 hours from when they first came on duty.
The pilot program is known as the Split Duty Period Pilot Program and is set to begin shortly. It will run for a maximum period of three years as it follows 200 to 400 drivers who will be allowed to go off-duty for one period of no less than 30 minutes and no more than 3 hours without affecting the 14-hour clock.
While the entire study will be limited to a maximum period of 3 years, individual driver participation may be limited to a period of 6 months or 1 year, depending on final study design.
After pausing their on-duty driving time with one off-duty period of up to three hours, drivers will be required to take a full 10-hour rest period.
As always in its proposals for regulatory change FMCSA will be looking to gather statistical and anecdotal evidence as to whether implementation of the split duty period will maintain an equal or better safety level than before the change.
Also, FMCSA will be analyzing how the pilot program aligns with employers, shippers and receivers as far as scheduling and productivity.
Once the proposed pilot program is officially entered into the Federal Register, FMCSA will accept comments for 60 days after that date. Once the notice is posted interested persons can view the proposal and read or write comments by going to regulations.gov and typing "FMCSA-2020-0098" into the search field.
"Truckers are American heroes - they keep our supply chain moving; they carry essential goods we need to maintain our daily lives. The Department is seeking public comments on providing additional flexibility for truckers as they work to serve our country during this public health crisis," said U.S. Transportation Secretary Elaine L. Chao in a DOT news release.
"FMCSA wants to hear directly from drivers about the possibility and safety of an hours-of-service pause pilot program. The Agency remains committed to exploring ways to improve safety on our roadways, while increasing flexibility for truckers. We encourage drivers, motor carriers, and interested citizens to review the proposed pilot program and provide substantive public comments for FMCSA to review," said FMCSA Deputy Administrator Jim Mullen in an FMCSA news release.
Background
FMCSA has already completed sweeping changes to the hours of service regulations that are set to go into effect on September 29. Some may wonder why this dramatic change to the 14-hour duty day rule wasn't included in the current changes.
According to the FMCSA, the Notice of Proposed Rulemaking document that was published in the Federal Register on August 22, 2019, did include the suggestion of an off-duty pause to the 14-hour day.
FMCSA felt that the amendment would have provided greater flexibility for drivers without adversely affecting safety.
"The pause would have allowed drivers to take an off-duty break without fear of exhausting their available hours under the 14-hour clock, which would also have allowed them to get additional rest or avoid traffic congestion," the proposal stated. However, because of negative comments received during last year's HOS proposed rule change, the FMCSA chose not to include the pause in the Final Rule; which was published on June 1 of this year, to become effective on September 29.
Many commenters to the earlier off-duty pause proposal expressed concern that drivers would be "pressured by carriers, shippers, or receivers to use the break to cover detention time, which would not necessarily provide the driver an optimal environment for restorative rest," according to FMCSA.
In its reasoning for the pilot program the agency continues to believe that an off-duty break will benefit drivers in several ways:
An off-duty break of up to 3 consecutive hours during a work shift may enable drivers to avoid congestion. The subsequent driving time would then be more productive, as drivers may have a greater opportunity to travel at the posted speed limits rather than at lower speeds through heavy traffic and congestion.
It may also reduce the pressure to drive above the posted speed limits because of concerns raised by the 14-hour clock.
Drivers could take a rest break to reduce the likelihood of experiencing fatigue while driving. Because drivers would continue to take 10 consecutive hours off-duty at the end of the work shift, exercising the pause option during the work shift would increase the drivers' off-duty time during the work week.
FMCSA acknowledged that carriers, shippers and receivers could use the pause for purposes other than the productivity and safety of drivers; which would undermine the purpose of the proposed rule change. "Under such a scenario, the Agency believes that the off-duty period may not provide a meaningful opportunity for drivers to rest," FMCSA stated in its proposal.
So, during the pilot program FMCSA will be looking to discover the extent to which "detention pauses" occur and their effect on drivers.
Participating drivers
FMCSA says that the data collection plan is subject to change depending on comments received to the docket, and after further review by analysts, but the agency has determined so far that participating drivers will be driving vehicles instrumented by the agency, and will be given a study-provided smart phone having a number of data collection applications, and a wrist actigraphy device.
The wrist actigraphy device is similar to a regular smart fitness watch, and it will be used to assess drivers' sleep and wake patterns.
The agency will be collecting data during the study such as:
RODS data, to evaluate duty hours and timing, driving hours and timing, rest breaks, off-duty time, and restart breaks.
OBMS data, to evaluate driving behaviors, such as crashes, near-crashes, and other safety-related events, reaction time, fatigue, lane deviations, and traffic density (as discerned from viewpoints of the multiple cameras), road curvature, and speed variability.
Roadside violation data from carriers and drivers, as well as the Commercial Driver's License Information System, including vehicle, duty status, hazardous materials, and cargo-related violations.
Wrist actigraphy data, to evaluate total sleep time, time of day sleep was taken, sleep latency, and intermittent wakefulness.
Psychomotor Vigilance Test data, to evaluate drivers' behavioral alertness based on reaction times.
Subjective sleepiness ratings, using the Karolinska Sleepiness Scale to measure drivers' perceptions of their fatigue levels.
Sleep logs, in which drivers will document when they are going to sleep, when they wake up, and whether they are using the sleeper berth.
Pause logs, in which drivers will document their reason for pausing their 14-hour on-duty window (e.g., driver felt fatigued, driver encountered traffic, driver encountered detention delay) and their activities during their pause (e.g., sleeping, exercising, eating, leisure).
Sources: DOT news release, FMCSA news release, Pilot Program PDF
Tagged Under:
Adverse Conditions
DOT
FMCSA
Hours Of Service
Time Management