Supply chain is in crisis: Is a truck VMT tax the solution?
Last Updated: Mon, May 17, 2021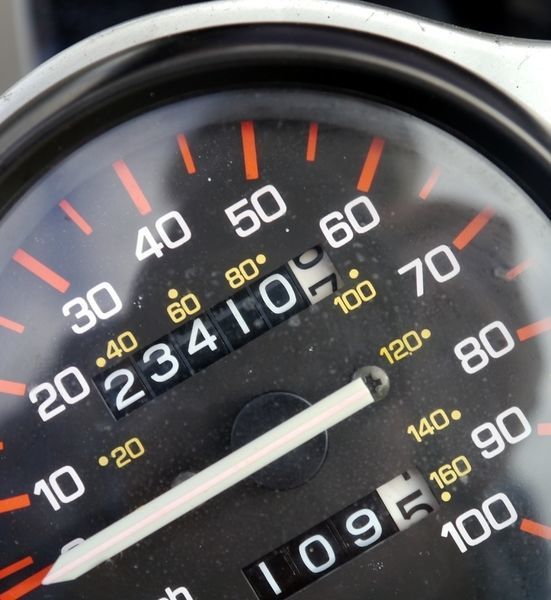 Speaking before the Senate Subcommittee on Surface Transportation last week, American Trucking Associations President and CEO Chris Spear said the pressures on the supply chain are "fast approaching crisis levels," and that Congress needs to take immediate action to "ensure our economic recovery is not derailed by further disruptions."
The purpose of the hearing, titled "Freight Mobility: Strengthening America's Supply Chains and Competitiveness," was to take testimony in consideration of advancing an infrastructure bill this year that would be focused on roads and bridges – including a new way to pay for upgrades funded with a modernized user-fee system.
"Investments in our supply chain are desperately needed, including the roads and bridges that connect our ports, rail yards and airports to the National Highway System. Do that, and you will witness measurable efficiencies, including gains in productivity and safety, job growth and sustainable employment, and historic reductions in carbon emissions," Spear told members of the committee in his opening remarks.
"With your leadership, we remain hopeful that federal action can solve this growing national crisis," he said. "Understand that if these investments are indeed made, you have the opportunity to go home before your constituents and point and say: 'That road, that bridge, that railroad, port, waterway, airport… I did that. I made that happen.'"
Spear pointed out that almost three-quarters of the nation's freight tonnage moves via trucks, and that over the next decade trucks will be moving 2.4 billion more tons of freight than they do today.
The problem, he stated, is that freight bottlenecks and congestion on the National Highway system cost the trucking industry about 1.2 billion hours of lost productivity. That translates to being equivalent to more than 425,000 drivers sitting idle for a whole year – costing an additional $75 billion more in freight transportation.
The problem is acerbated by the driver shortfall of nearly 61,000 drivers, according to Spear, and the industry will need to hire around 1.1 million new drivers in the next 10 years to keep up with increased freight demand.
The solution, Spear says, is for Congress to advance a bipartisan surface transportation infrastructure bill, and to pass the DRIVE-Safe Act legislation that would allow under-21-year-old drivers to drive commercially across state lines. He said that bill is backed by more than 117 organizations within the supply chain industry.
One solution is a VMT tax for commercial trucks
Saying that a tax on fuel to fund the American Highway Trust Fund will one day become obsolete, for a number of reasons, the ATA says that there are also problems with the vehicle miles traveled tax as the infrastructure funding mechanism that is being talked about more and more these days.
In a blog post on its website, ATA points out that although commercial trucks represent only four percent of the vehicles traveling America's highways they currently pay almost half of the whole Highway Trust Fund tab.
"The National Highway System enables us to keep the American economy humming, and we're proud to pay our fair share to help ensure all motorists benefit from a safe and sound interstate network to get people and things where they need to go," according to the blog post.
The short-lived future of the fuel tax to fund infrastructure arises from the fact that vehicles are increasing in fuel efficiency, and electric vehicles will become increasingly viable. This means the ratio of miles driven – which affects the impact on the infrastructure – compared to the revenue expected from a fuel tax will rise beyond the point of having enough to fund repairs and upgrades.
A recent American Transportation Research Institute study on the VMT tax proposal left a clear impression about what some of the problems that could be encountered in a move to switch funding from fuel to miles traveled.
Briefly, some of the hurdles to overcome are:
Administrative costs – The fuel tax is currently collected by around 270 entities who operated wholesale facilities across the country. Administrative costs come to about 2 cents on the dollar. However, a VMT tax program would be accompanied by a collection nightmare of trying to recover the tax from 272 million individual vehicle drivers. In that scenario, costs would amount to 10 to 20 cents on the dollar. ATRI puts a price tag for a VMT tax program at $20 billion annually.
Evasion and noncompliance – It's virtually impossible for motorists to evade the fuel tax, but a VMT would necessitate having a huge bureaucracy to catch and deter evaders. According to the ATRI report, that would reduce expected VMT tax revenue by almost $8 billion each year.
Deployment costs – Either using dedicated onboard vehicle tracking devices or requiring reporting from existing electronic logging devices would add significantly to a commercial vehicle's costs to the tune of almost $14 billion for the entire nation's fleets. Not to mention the training that would be required within the trucking industry to implement and comply with the new way of collecting the tax.
Privacy concerns – Many would object to the government placing GPS or other tracking devices on their vehicles. Participants in the pay-per-mile program would have to waive state and personal privacy protections.
Other concerns – Urban systems would generate a lot more revenue than rural systems, even though there are a lot more miles in rural areas, which are vital for connecting the urban centers. Only about 24 percent of the public in early polling support a VMT tax, and opposition is expect to only grow as details of a VMT program become known.
To sway the public to accepting a VMT tax to replace the current fuel tax ATRI recommends an education plan to persuade the public that the program would be:
Fair. Compliance must be ubiquitous; cheating must be prosecuted.
Unintrusive. Privacy must be ensured and the data must not be used for any secondary purposes. The goal of the system is to pay for roadways, not track individuals, or overtly control human behavior.
Cost-efficient. Administrative costs must be relatively minimal, on par with existing fuel tax efficiencies as that is the primary promise of technology utilization. Anything more will be viewed as inflationary and wasteful.
---
Dave Wickenhauser went on the road driving big rigs after retiring from 33 years in newspaper journalism. His trucking novel, "Crimson Highway" the first in the Hugh Mann series, is available as an Amazon paperback, and as an Amazon Kindle ebook.
Sources: ATA News Release, ATA, FreightWaves, FreightWaves
Tagged Under:
The Economy And Politics
Truckers Technology
Trucking Industry Concerns
Trucking News