Friday Short Haul - OOIDA's letter to Congress, J.B. Hunt's diversity project, major winter storm
Last Updated: Thu, December 24, 2020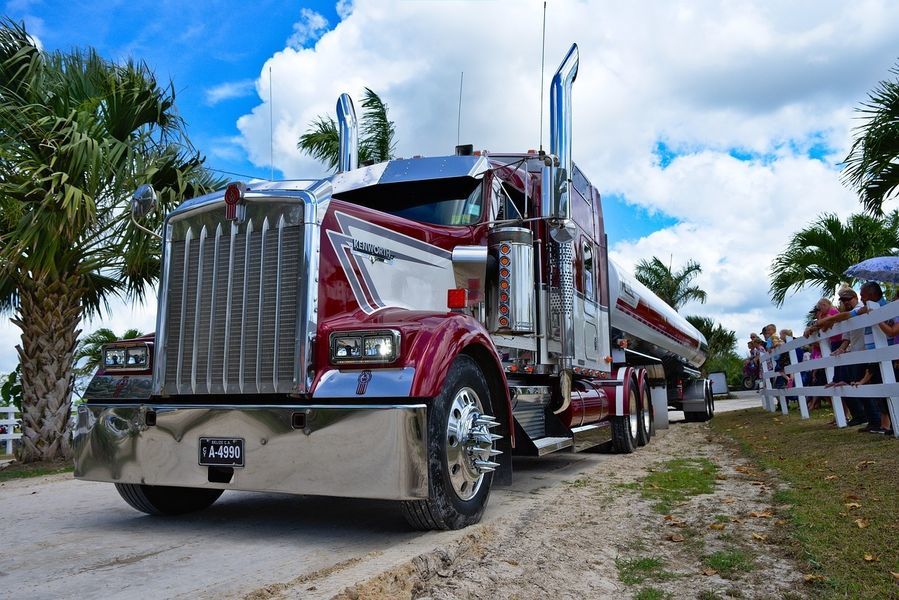 OOIDA says COVID-relief bill adds insult to injury against truckers
While the U.S. Congress is debating the $900 COVID-relief package the Owner-Operators Independent Drivers Association sent members of Congress a tersely-worded letter stating that their lack of relief for truckers in the bill "added insult to injury."
The letter, sent from the desk of OOIDA Executive Vice President Lewie Pugh, was dated December 23. President Trump has indicated he will veto the bill unless the payment to individuals is increased from $600 to $2,000.
The letter begins, "Many of you spent 2020 praising truckers, even referring to them as heroes and essential to our way of life. We agree with that completely, but your actions do not even remotely reflect your words."
Pugh notes that the bill provides billions of relief to help Americans through the virus situation, including $45 billion for the transportation industry, but calls leaving out any help for independent and small-business truckers, "shameful."
OOIDA claims that "thousands or even tens of thousands" of carriers will likely go under because of the effect of the virus, among other reasons, but Congress has done nothing to help them.
Many truckers were not able to get loans from the Paycheck Protection Program because they did not meet the criteria as eligible businesses.
"I would conservatively say that hundreds of thousands of truck drivers worked countless hours of overtime this year. Guess how many were paid for that time? Very few. Why? Because Congress has exempted employee drivers from overtime wages," Pugh wrote.
Pugh suggested that in addition to mandating overtime pay for drivers Congress could have followed long-standing OOIDA suggestions and "tossed in a few hundred million dollars for truck parking projects," or suspended the federal fuel tax, or the heavy-vehicle use tax, or even the Unified Carrier Registration tax to help truckers' cash flow.
"And how did you respond? By providing tens of billions of dollars to virtually every other major mode of transportation except the one mode that literally drives our economy," the letter stated.
When Congress voted to increase minimum insurance requirements on truckers it only served to "add insult to injury," Pugh wrote.
"Let that sink in a moment," Pugh emphasized, "the House voted to dramatically increase the insurance costs of small-business truckers during a historic economic crisis, so their trial lawyer friends could bring home bigger payouts when suing blue-collar workers. Is this how out-of-touch you've become?"
"If you truly believe truckers are heroes and essential to everyday life, you certainly have most of our members fooled."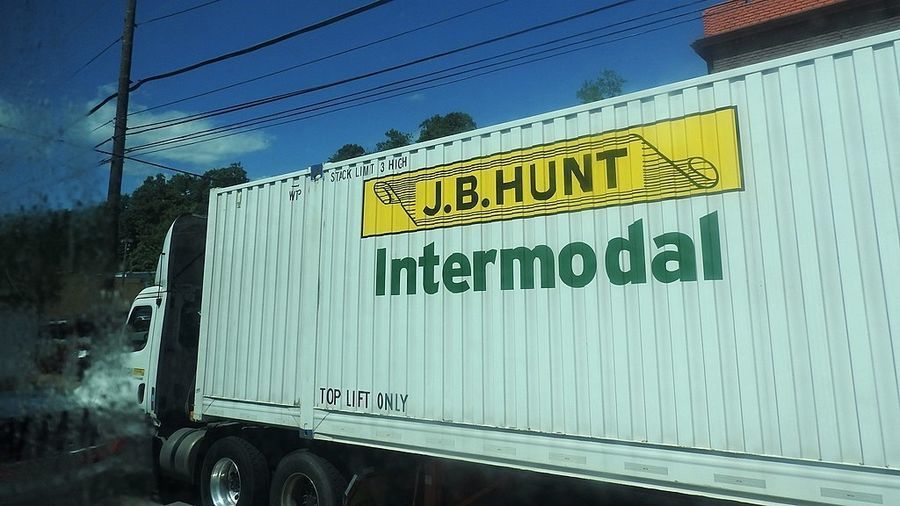 J.B. Hunt partners with University of Arkansas to increase awareness of diversity
J.B. Hunt, an Arkansas-based mega carrier has partnered with the University of Arkansas Sam M. Walton College of Business to increase awareness of inclusion and diversity in the transportation and logistics industry.
For its part, J.B. Hunt will gift the university $1.5 million in one fund, and then kick in an additional $750,000 from another fund to benefit the Department of Supply Chain Management program at Walton College.
Students at the college will "explore new, sustainable solutions to address current and potential industry challenges," according to a J.B. Hunt news release about the collaboration.
"The transportation industry has changed so much in the last decade that fresh, innovative thinking is necessary for developing modern solutions," said John Roberts, president and CEO of J.B. Hunt.
"Through this collaboration, we will help educate and promote the value of an inclusive workplace, one that respects the individual and creates a welcoming environment for all ideas, values, and beliefs. It will also ensure that we remain steadfast in our efforts to reduce carbon emissions, ensure the safety of all employees, and better the communities we serve."
The inclusion and diversity study will take a two-pronged approach:
J.B. Hunt Transport Services, Inc. Inclusion Education and Thought Leadership Fund, a $1.25 million contribution, will promote a diverse educational environment by supporting the needs of students, faculty, and external partners in addressing the challenges faced by individuals from historically underrepresented backgrounds in supply chain management. It will assist the college's staffing and collaboration efforts that advocate for the diversity, equity, and inclusion in the industry.
J.B. Hunt Transport Services, Inc. Sustainable Supply Chain Management Research, Innovation, and Education Fund, a $1 million contribution, will support educational pursuits that pertain to sustainable business practices and encourage engagement among industry experts to address environmental, social, and corporate governance issues.
Matt Waller, dean of the Sam M. Walton College of Business, noted that it is difficult to find many companies willing to make this kind of investment in future leaders, and praised J.B. Hunt.
"The leaders throughout J.B. Hunt are committed to the growth of their people because they understand that those people will innovate business models and mechanisms that will keep the company ahead of its competition."
He went on to note that many Walton College students, besides going on to work for J.B. Hunt, will also go on to lead other companies. "So, J.B. Hunt's willingness to innovate stretches far beyond its walls and impacts the entire economy. That's visionary innovation at its finest."
J.B. Hunt and Walton College have worked together in the past to enhance supply chain efficiency and prepare future leaders, and this year the college's supply chain undergraduate program was ranked the best in North America by Gartner.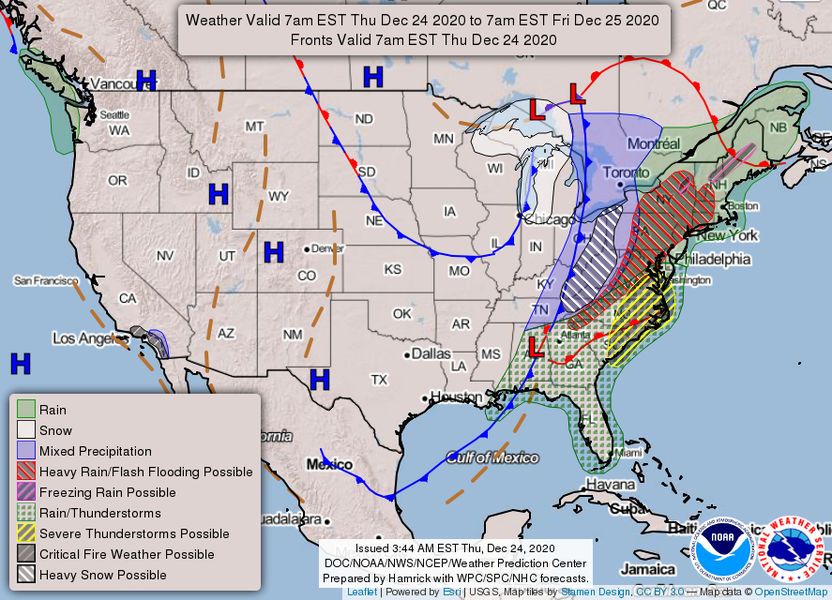 Major winter storm moves east for Christmas holiday
A major winter storm that caused multi-vehicle pileups in the Mid-West is moving east with the Christmas holidays.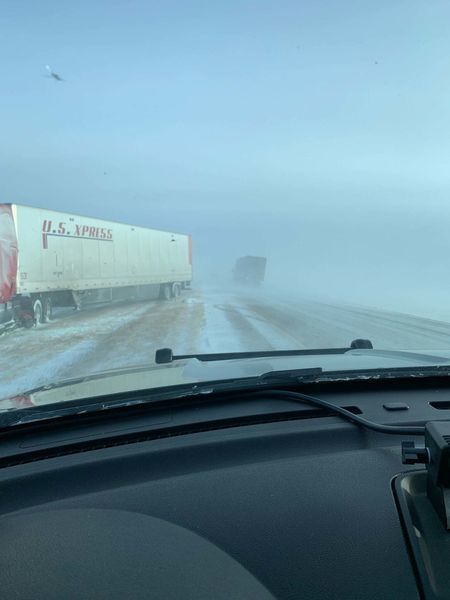 South Dakota saw a 20-vehicle pileup at mile marker 99 on Interstate 29 near Dell Rapids, as winter storms caused whiteout conditions. There were as many as five injured in the pileup, and I-29 was closed and traffic was diverted, according to the South Dakota Department of Public Safety.
Before leaving the area for the East, the storm caused additional multi-vehicle accidents in South Dakota and Nebraska.
Nebraska State Patrol said that westbound I-80 was closed Wednesday afternoon between York and Kearney because of multiple crashes. Additional highway closures included Highway 34 from Grand Island to Hastings, and from York to Grand Island, and Highway 30 from Grand Island to Kearney.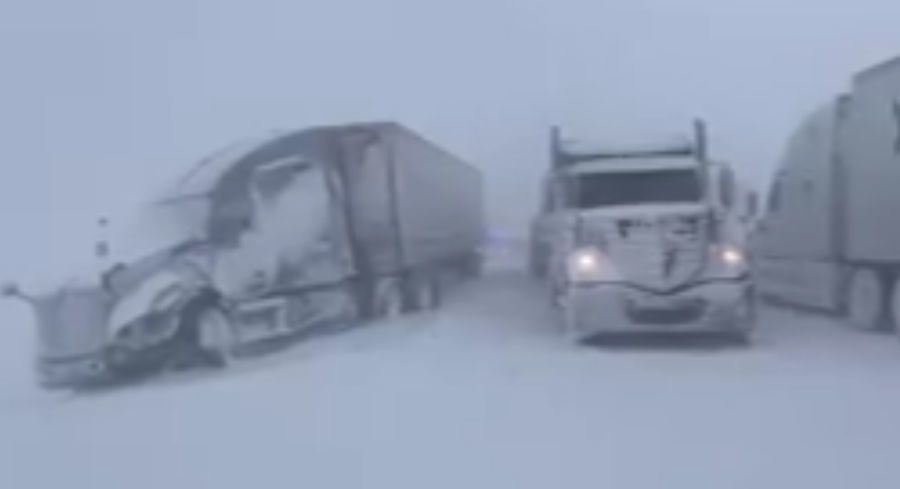 Sources: OOIDA letter to Congress, JB Hunt News Release, CDL Life
Tagged Under:
Adverse Conditions
Coronavirus
Dealing With The Weather
JB Hunt
Owner Operator
The Economy And Politics