New AB 5 bill specifically targets truckers for enforcement
Last Updated: Mon, September 7, 2020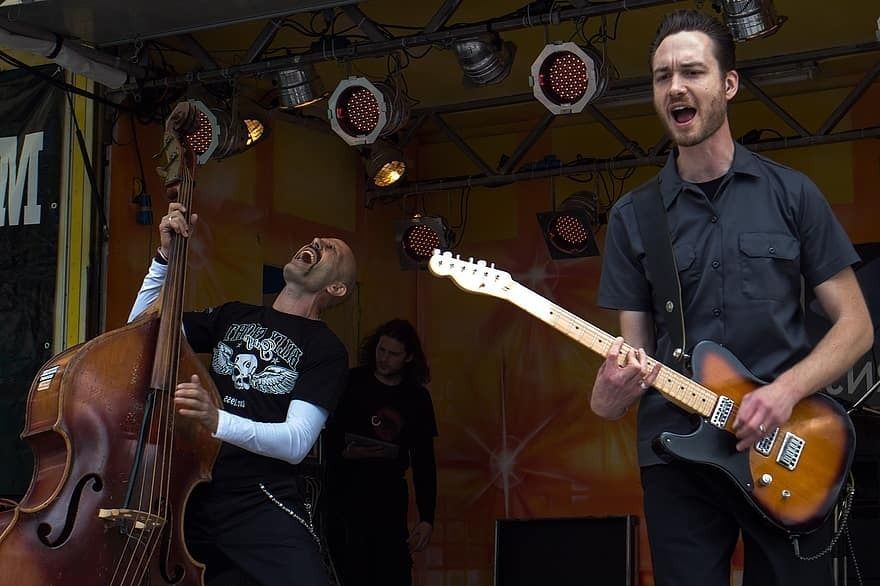 California Governor Gavin Newsom signed into law on Friday a State Assembly bill that carves out more exemptions to Assembly Bill 5, commonly known as the independent contractor law, that went into effect this year.
Unfortunately for California trucking companies and contract drivers, however, the changes brought by Assembly Bill 2257 do not help California independent contractor drivers, but instead double down on keeping them under the original AB 5 enforcement umbrella.
Already included in the original legislation were exemptions for politically connected occupations like doctors and real estate agents, but the changes add exemptions especially to those working in the music industry, photographers, freelance writers, photojournalists and editors.
In the original legislation the law would kick in for members of the creative industry, like photographers, etc., if they provided more than 35 content submissions to a single company.
The new law does away with that restriction for creative personnel as long as:
They have a contract stating rate of pay and that they retain property rights to their work
They don't perform their work at the hiring company's place of business
They do not provide a service that would replace an employee of the hiring company doing the same kind of work
They are not prevented by the hiring company from providing their services to another company
This might look like independent truck drivers would qualify under these exemptions allowed for creative personnel, but according to a fact sheet released by AB 5's author Lorena Gonzales (D-San Diego) in support of AB 2257, the new law offering exemptions specifically does not apply to trucking companies and independent drivers.
That's because "services provided in industries that are designated by Cal/OSHA as 'high-hazard' industries and other industries in which workers are at high-risk of misclassification including janitorial, delivery, courier, transportation, trucking, agricultural labor, retail, logging, in-home care, and construction services other than minor home repair," shouldn't receive exemptions, Gonzales stated.
The bulk of AB 2257 is especially concerned with allowing musicians and other entertainers to continue to perform without the onerous restrictions the independent contractor law imposes on the transportation industry.
Musicians contracted for a venue are now exempted as well as a host of other occupations that participate in an entertainment production, including other musicians, vocalists, artists, composers, songwriters, lyricists, proofers, musical engineers, sound mixers, record producers and directors, and other professionals involved in the creation, marketing, promotion or distribution of a sound recording or musical composition.
Ongoing appeal against injunction against AB 5
Oral arguments were held "virtually" last week by the Ninth Circuit Court of Appeals in order to decide if an earlier injunction ordered by a U.S. District Court judge against enforcement of AB 5 against the trucking industry should hold.
In January of this year, the same month that the independent contractor law went into effect, Judge Roger Benitez of the San Diego District Court, ordered the barring of enforcement of AB 5 against motor carriers based on the law's alleged preemption of federal law, namely the Federal Aviation Administration Authorization Act, which prohibits states from passing laws related to a price, route, or service of any motor carrier.
The state of California and the International Brotherhood of Teamsters appealed Judge Benitez' injunction order; which is why the lawsuit brought by the California Trucking Association and two individuals to enjoin AB 5 has come under the jurisdiction of the 9th Circuit Court of Appeals.
During the virtual hearing before three 9th Circuit judges California Deputy Attorney General Jose Zelidon-Zepeda argued that the intent of the FAAAA federal law was not to exempt motor carriers from all state laws.
Arguing for the side of the CTA, attorneys from Scopelitis, Garvin, Light, Hanson & Feary pointed out that the large number of exemptions carved out from enforcement of AB 5 strongly suggest the law is "nothing more than a law targeting certain industries (notably trucking) while exempting many others."
Once the injunction appeal phase of the case is decided, the CTA lawsuit against California can proceed in the U.S. District Court in Southern California. But interested parties predict that no matter the outcome of the injunction decision, that decision could be appealed all the way to the U.S. Supreme Court.
California voters will decide Proposition 22
In the meantime, voters in California will have the opportunity to decide if Proposition 22 will become the law of the land; as hoped by Uber, Lyft, DoorDash, Instacart and Postmates who began working on the ballot measure last year even before the independent contractor law went into effect.
They have put up about $110 combined in support of the ballot measure.
Some provisions of the ballot measure, if passed by voters and enacted into law by California State Legislature, include gig workers in the ride share industry receiving:
Guaranteed pay equal to 120 percent of minimum wage
30 cents per mile compensation for expenses
Health care subsidies on a sliding scale to drivers who work at least 15 hours a week and are enrolled in a health plan
Occupational accident and injury insurance
Anti-discrimination and sexual harassment protections for drivers
The ballot measure also mandates the companies to conduct criminal background checks of app-based drivers.
Although Proposition 22 applies only to the ride-share industry and does not affect the trucking industry the results of the ballot measure if successful are being watched as possibly forcing the state to consider further exemptions in transportation.
Sources: Times of San Diego, Times of San Diego, AB5 changes, HDT
Tagged Under:
Owner Operator
Trucking Industry Concerns
Unions In Trucking