FMCSA publishes proposed HOS rule changes
Last Updated: Fri, August 16, 2019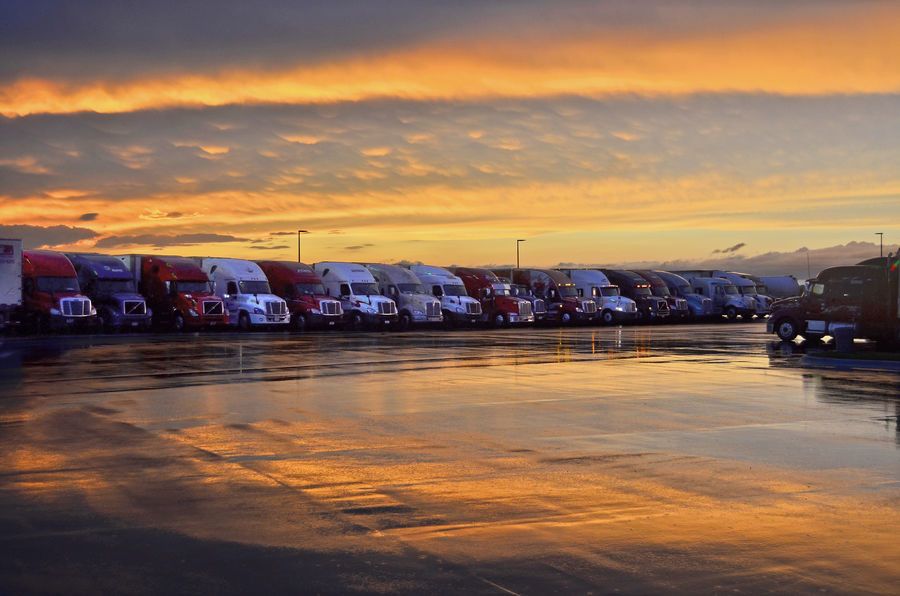 The Federal Motor Carrier Safety Administration has finally published its long-anticipated notice of proposed rulemaking on changes to hours of service for commercial motor vehicle drivers.
Hanging fire mostly under review in the Office of Management and Budget the proposed rule changes were first announced to be published in June, and faced a longer wait time as the summer progressed. It was first considered by FMCSA in early 2018.
The important thing to note is that these are still proposed changes. The proposed rule must undergo a comment period before implementation and, if history repeats, must weather a blizzard of court challenges from highway safety advocates.
Touted by the FMCSA as a safety enhancement by giving "commercial drivers more flexibility while maintaining the safety limits on driving time," and claiming an annual savings of $274 million to consumers and the American economy, the proposed rule changes will nevertheless come under fire from traffic safety groups who will claim the changes run counter to FMCSA's purpose.
One such group is the Truck Safety Coalition, which commented in a recent FreighWaves article: "Instead of moving forward on these rollbacks, the agency must produce compelling data to demonstrate that these changes will not lead to more health problems for truck drivers, more coercion of truck drivers, and more crashes involving truck drivers operating while fatigued. The agency is offering flexibility without regard for the fact that it could be exploited by the worst actors in the industry, including drivers who will operate while fatigued and motor carriers who will coerce them to do so."
Teamster's Union boss Jim Hoffa told FreightWaves that the health and safety of drivers shouldn't be sacrificed "just to pad the profits of their big business bosses."
"While we continue to review these proposed regulatory changes by the FMCSA, the Teamsters have serious concerns about what we have seen thus far when it comes to these hours of service reforms," Hoffa told FreightWaves. "In an effort to increase so-called 'flexibility' for trucking companies, the FMCSA is abandoning safety and allowing drivers to push themselves to the limit even further."
These and other highway safety advocates could force a replay of proposed rule changes published in 2003 that weren't implemented until 2011. Perhaps anticipating challenges, FMCSA's proposed rule changes are published in an extensive, highly-detailed, 129-page document available for download as a PDF.
The proposed changes
After review by countless agencies and considering more than 5,200 public comments, the FMCSA proposes the following changes, which the agency hopes balances alleviating unnecessary burdens on commercial vehicle drivers with maintaining safety on America's highways.
The Agency proposes to increase safety and flexibility for the 30 minute break rule by tying the break requirement to eight hours of driving time without an interruption for at least 30 minutes, and allowing the break to be satisfied by a driver using on duty, not driving status, rather than off duty.
The Agency proposes to modify the sleeper-berth exception to allow drivers to split their required 10 hours off duty into two periods: one period of at least seven consecutive hours in the sleeper berth and the other period of not less than two consecutive hours, either off duty or in the sleeper berth. Neither period would count against the driver's 14 hour driving window.
The Agency proposes to allow one off-duty break of at least 30 minutes, but not more than three hours, that would pause a truck driver's 14-hour driving window, provided the driver takes 10 consecutive hours off-duty at the end of the work shift.
The Agency proposes to modify the adverse driving conditions exception by extending by two hours the maximum window during which driving is permitted.
The Agency proposes a change to the short-haul exception available to certain commercial drivers by lengthening the drivers' maximum on duty period from 12 to 14 hours and extending the distance limit within which the driver may operate from 100 air miles to 150 air miles.
The FMCSA reiterates that the proposed changes do not increase driving time, and also prevents drivers from driving more than eight consecutive hours without at least a 30-minute change in duty status.
Two petitions reviewed
FMCSA considered two petitions, one from Trucker Nation, the other from the Owner-Operators Independent Drivers Association, asking for inclusion of their requests in the HOS proposed rule changes.
Trucker Nation petitioned FMCSA to define the 14-hour limit as 14 hours of on-duty time, rather than a consecutive 14 hours from the beginning of the work shift.
They also asked to be allowed to use multiple off-duty periods of three hours or longer in lieu of needing 10 consecutive hours off duty, and asked to eliminate the 30-minute rest break requirement altogether.
FMCSA responded that Trucker Nation did not provide data or research to support their request, and that Trucker Nation's proposed changes would result in drivers potentially operating for long periods of time without an opportunity for a longer sleep.
OOIDA's petition asked FMCSA to allow drivers to take an off-duty rest break of up to three consecutive hours one time per 14-hour driving window, in effect stopping the 14-hour clock.
OOIDA emphasized that under their proposal the 11-hour driving time and the 10-hour sleep time would not change. They also asked for elimination of the 30-minute rest break, claiming that there are many situations with the 30-minute break forces drivers to stop when they do not feel tired.
Neither petitions were implemented in the proposed HOS rule changes, although FMCSA said some might be considered for later revisions.
Public comment period
As it does for all proposed rule changes the FMCSA is opening a 45-day-long public comment period.
"FMCSA wants drivers and all CMV stakeholders to share their thoughts and opinions on the proposed changes to hours of service rules that we are putting forward today. We listened directly to the concerns of drivers for rules that are safer and have more flexibility—and we have acted. We encourage everyone to review and comment on this proposal," said FMCSA Administrator Raymond P. Martinez.
To submit a comment online, FMCSA says to go to http://www.regulations.gov, put the docket number, FMCSA-2018-0248, in the keyword box, and click "Search."
When the new screen appears, click on the "Comment Now!" button and type your comment into the text box on the following screen. Choose whether you are submitting your comment as an individual or on behalf of a third party and then submit.
To view comments online FMCSA suggests going to http://www.regulations.gov. Then insert the docket number, FMCSA-2018-0248, in the keyword box, and click "Search." Next, click the "Open Docket Folder" button and choose the document to review.
Sources: FreightWaves, Supply Chain Dive, FMCSA HOS full text, FMCSA News Release
Tagged Under:
FMCSA
Hours Of Service
Split Sleeper Berth Rule
Trucking News
Unions In Trucking