Friday Short Haul - Marijuana, ATA campaign, personal conveyance rules
Last Updated: Mon, April 15, 2019

As states legalize marijuana, risks to truck drivers grow
Federal law prohibits truck drivers from any use of recreational or medical marijuana, but the increasing incidences of states legalizing marijuana do pose a risk to truck drivers who have to share the road with motorists under the influence.
The American Transportation Research Institute recently released a study on marijuana legalization and impaired driving on America's roadways.
What's got the ATRI concerned is that 31 states to date have legalized medical marijuana, and 10 states plus the District of Columbia have legalized marijuana for recreational use. Their report examines the process of detecting marijuana use, and its effectiveness for public safety.
The Federal Motor Carrier Safety Administration regulations are very clear on the point of marijuana use by truck drivers. Drivers can be tested during the pre-employment process, after accidents, randomly or for suspicion, or upon returning to duty or following up from a previous positive test.
No matter what state laws may apply to non-professional drivers, truck drivers can fail a test with the mere presence of marijuana above a certain limit. Marijuana in the system is detectable on average as long as seven days after use. So truck drivers are definitely held to a higher standard.
Of growing concern lately is that a new supplement called CBD oil can still contain detectable traces of the marijuana chemical tetrahydrocannabinol even if the manufacturer warrants it does not. Truckers are cautioned to consider CBD oil as a marijuana product.
States are still struggling with any standardized process for determining a level of impairment from marijuana as is done with the much-more-studied alcohol impairment levels for safe driving.
Despite the claims by those advocating the legalization of marijuana there is impairment that comes from its use, and ATRI says that's why truck drivers need to be ever more diligent when sharing the road with possibly impaired drivers.
ATA launches campaign to improve America's roads and bridges
Truck drivers, more than anyone else, know the toll that this country's deteriorating roads and bridges take on time, money and stress levels.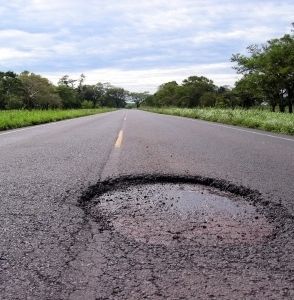 The American Trucking Associations has stepped up to do something about it with a new campaign to encourage the public to contact legislators to take action to upgrade and fix these national eyesores.
The campaign, tagged Life Won't Wait, includes television commercials, advertisements, and information on the campaign website at Roadtoabetterfuture.com. It demands that the federal government step up its investment in our nation's roads and bridges.
"The dismal state of our nation's roads and bridges forces the average commuter to waste 42 hours a year sitting in traffic," said ATA President and CEO Chris Spear in an ATA press release. "Between time lost and the $1600 in vehicle damage and wasted gas the average American is saddled with, we are no longer at the brink – we are living in a crisis situation. The ATA is launching this campaign to highlight the very personal impact of poor roads and the urgency necessary for Congress and the Administration to take action."
"What's often missing from the infrastructure debate in Washington is the appreciation of the human toll and how the issue of crumbling roads and bridges impacts virtually every American, often with unfortunate consequences," added Spear.
ATA plans to bring together 18 state trucking associations that represent 2.6 million workers and millions of commuters to Washington to attend events highlighting this problem. They will also publish newspaper guest editorials and conduct a social media campaign.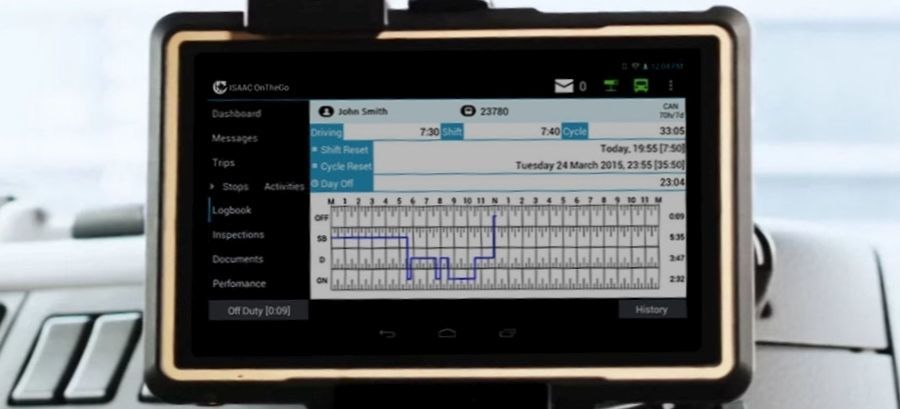 FMCSA explains personal conveyance rules
In answer to one of the most-asked questions during last week's Mid-America Trucking Show in Louisville, Kentucky, Joe DeLorenzo, FMCSA's director of enforcement and compliance, clarified what the personal conveyance rules mean for drivers.
DeLorenzo said drivers merely have to ask themselves if they are off duty, are they driving for themselves rather than under orders of their carrier, and is their driving for a personal purpose.
He gave examples including off-duty driving to lodging or somewhere to eat, to an entertainment venue, to a reasonable, safe place for rest, or somewhere at the request of a safety official. Drivers must not be driving for the purpose of moving freight or taking their vehicle to a facility for repairs or maintenance.
There can be a load in the trailer, or not, and there can be no trailer at all, he said, as long as the driver is going to a safe place for a rest break.
The FMCSA website addresses the issue of how an off-duty, personal conveyance move looks on the driver's ELD.
"When the personal conveyance status is selected (as allowed and configured by the motor carrier), the CMV's location is recorded with a lower level of precision (i.e., an approximate 10-mile radius). Personal conveyance will be reflected on the ELD using a different style line (such as dashed or dotted line)."
Sources: Fleet Owner, ATA, Transport Topics, FMCSA
Tagged Under:
Advice For New Truck Drivers
DOT Physical
Drug and Alcohol Testing
Electronic Logbooks
FMCSA
Hours Of Service
Logbook Questions
Medical Certification
Pre-Employment Screening Program
Safe Haven
Time Management
Tips for Parking
Understanding The Laws