Hemp arrest prompts USDA memo
Last Updated: Sun, June 2, 2019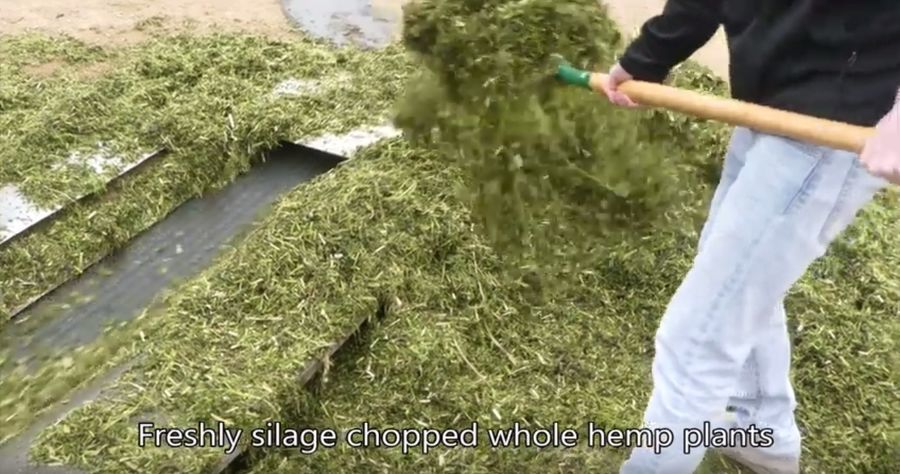 Industrial hemp being prepared for transport
In response to the large amount of publicity given to a truck driver being arrested in Idaho for legally transporting a hemp load the United States Department of Agriculture released a statement last week clarifying that hemp is no longer subject to the Controlled Substance Act and thus can be legally transported.
In its "Legal Opinion on Authorities for Hemp Production" dated May 28 the USDA stated that as of the enactment of the 2018 Farm Bill last December that states and Indian tribes may not prohibit the interstate transportation or shipment of hemp that is lawfully produced.
Furthermore, the memo notes that states and Indian tribes cannot prohibit transport of hemp under the 2014 Farm Bill either.
USDA General Counsel Steven Alexander Vaden, the author of the USDA memorandum to the Secretary of Agriculture, admits that "this conclusion is in tension with a recent decision in a case in the District of Idaho."
In that incident truck driver Dennis Palamarchuck, driving for VIP Transport out of Portland, Oregon, was pulled aside at an Idaho weigh station and arrested for transporting a load of hemp to be delivered to Big Sky Scientific LLC, Colorado.
Although the hemp destined for Colorado was legally produced under Oregon state law, Idaho authorities deemed the load to be marijuana as soon as Palamarchuck's truck crossed state lines, under a technicality of their interpretation of the 2018 Farm Bill.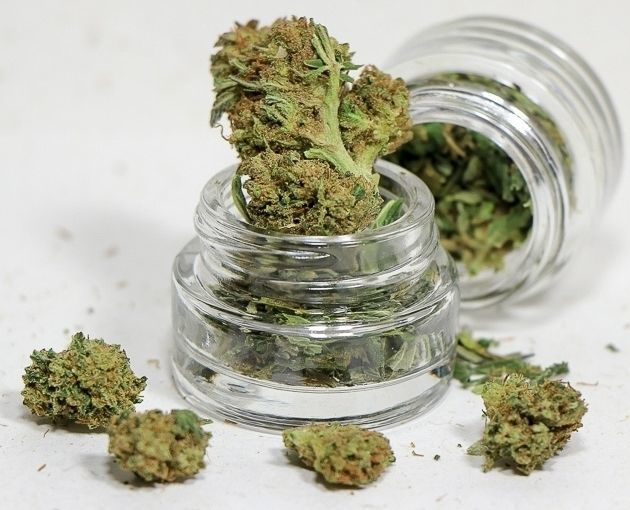 Idaho claims that because Oregon law was written under the authority of the 2014 Farm Bill and has not been revised to reflect changes under the 2018 Farm Bill any transportation of hemp through Idaho from Oregon is classified as marijuana and is illegal.
Big Sky Scientific has filed suit against the Idaho State Police, Ada County and attorney Jan M Bennetts, seeking release of the plants, amounting to about 6,700 pounds worth.
The case is now under review by the 9th U.S. Circuit Court of Appeals, but a federal magistrate has already ruled to deny a preliminary injunction by Big Sky Scientific.
Vaden said, "USDA is not a party in the Big Sky case, and this office does not concur with the reasoning of the magistrate regarding the shipment of hemp lawfully produced under the 2014 Farm Bill."
In his memorandum, Vaden pointed out that the 2018 Farm Bill does not infringe on state's rights to regulate the production of hemp.
"It is important for the public to recognize that the 2018 Farm Bill preserves the authority of States and Indian tribes to enact and enforce laws regulating the production of hemp that are more stringent than Federal law. Thus, while a State or an Indian tribe cannot block the shipment of hemp through that State or Tribal Territory, it may continue to enforce State or Tribal laws prohibiting the growing of hemp in that State or Tribal Territory," he wrote.
The removal from hemp and hemp seeds as a Schedule 1 narcotic under the Controlled Substances Act has created a growing demand for the plant as an ingredient in industrial and consumer goods – particularly in an increasingly popular product called CBD oil.
Although hemp and marijuana are both classified as "cannabis" only marijuana contains enough of the THC chemical to warrant its classification as a controlled substance.
The Palamarchuck arrest is not the first time that Idaho took a strong stance against transport of industrial hemp. In April of last year authorities arrested Andrew D'Addario and Erich Eisenhart and charged them with drug trafficking charges for hauling a shipment of industrial hemp to Oregon from Colorado.
Those charges contained a mandatory minimum five-year sentence, but the men have pleaded down to the lesser charge of possession of a controlled substance with intent to deliver; which doesn't have a mandatory minimum. Sentencing is set for this month.
Sources: USDA, USDA, HDT, Transport Topics
Tagged Under:
Trucking Industry Concerns
Trucking News
Understanding The Laws