The Truck Stop Survival Guide: Advice From Experienced Drivers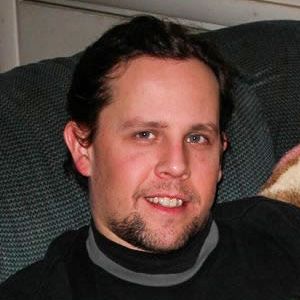 When you're dealing with truck stops on a regular basis, on a good day it can seem like there's an awful lot of inconsiderate drivers hanging around. On a bad day, every single one of them is out to do something aggravating, or dangerous, specifically to you.
In a couple ongoing conversations in our forum, we asked drivers to share their expert advice for dealing with truck stops. Boiled down: plan your trip properly to get there early enough to find parking, keep your head on a swivel and be aware of your surroundings, and for the love of God, don't take your 30-minute break at the fuel island.
G-Town has a great gig on the Walmart dedicated account, and has no time for this nonsense:
Other than fuel and coffee, I honestly avoid them. They tend to be a confluence of bad driving, tall tales, and rude behavior.
Safe Driving And Parking Etiquette & Tips:
There are different aspects to the parking lot experience, both courtesy and safety-driven. Basically, drive slow, in the right direction, and if you park on the end, you're kind of asking for it. It's a parking lot, not a race track, or demolition derby:
Most of the stupidity I have observed since I started, has occurred at a truck stop. If you must park, find a spot that is away from any of the end spots in direct line with other trucks entering or exiting the lot. The end spots seem to see the lions share of mishaps. Try not to be influenced by the impatience of the rude few who seem to relish in the trials of others, forgetting they too were not born a "truck driver".
Check the drive pattern, especially at larger stops. Use your Trucker Path app. I was called many bad names in WA this winter over that.
I think some forget how busy, dangerous, and complicated a truck stop can be. Unlike any other place a driver goes where there are not that many different dynamics; a truck stop has several. When a driver goes to a customer there are usually drivers picking up or delivering. There is also a somewhat orderly fashion to the chaos. At a truck stop, however, you have drivers trying to get fuel and get back on the road, get their truck worked on, take a quick break, perform daily inspections, finishing their day or ending their day. The two things new drivers have to keep in mind as with everything else is safety and common courtesy.
Hanging Out At The Fuel Island
Generally, one of drivers' biggest pet peeves is drivers who fuel, or sometimes don't, and proceed to sit at the fuel island. And sit there. And sit there. There's really no excuse for holding up a line to take a shower or a 30-minute break at the fuel island:
Fuel islands are just that. They are for fueling. Get your fuel and pull forward and let the next driver get their fuel. If you are doing anything other than getting receipts, using the restroom, or grabbing something from the quick mart go find a parking spot. It is not cool to hold other drivers up because you want to take your break, grab a shower, or go sit and eat. If you're not grabbing and going then go find a spot.
If I catch you taking your thirty minute break in the fuel island you are going to be much less happy with me than I am with you!
We're sensing a theme, here.....
If you're in line for fuel DON'T get out and leave your truck to go in the store.
Or maybe just a rookie mistake?
I used to be one of those people that took 30's in the fuel island, before I was confident enough to back at truck stops. Now whenever I pull up to the line, I try to get what I need done (usually just fuel receipt) ASAP for the driver behind me.
Approaching Other Drivers At Truck Stops:
Big T. offers some general advice:
My general rule for approaching other drivers was if I could make eye contact with them then it was OK to knock. If you cannot see the driver, and it is not an emergency, then I would not risk waking a driver up. You can always try and raise them on the C.B. as well.
And then epitomizes the culture that we are encouraging new drivers to embrace, despite the not-always-undeserved perception and stereotype of the American truck driver:
We should always be willing to help each other out. You may not be good at backing yourself, but you can at least be an extra set of eyes. It doesn't take any extra energy really to jump out of your truck and ask if you can help. If the driver doesn't want your help then walk away at least you offered. Trucking used to be seen as a brotherhood, and helping each other is the way to get the "family" back together. We cannot expect others to respect us if we do not respect ourselves first.
PJ adds:
I pretty much stay to myself but thats just me. I avoid the lounge like the plague. I have only ever found folks there who never have a positive thing to say about anything. If you want conversation sit at the counter in any truck stop restaurant and it will find you. Never seems to fail.
Always, Always, Always Inspect Your Vehicle
While you're parked and inside your truck, you won't be able to monitor what's going on outside of it. There are plenty of things that the wrong sort of person could do that will completely ruin your day. It doesn't even have to be anything that you did personally. It could be somebody having a crap day, or hates the company you drive for, or the color of your truck. Take the time to look your vehicle over before moving.
One last thing is to always make sure you inspect your vehicle before moving it. There are dirt bags out there that doing stupid things like pull fifth wheel release arms, lower landing gear, put quarters in glad hands, pull tandem release handles etc.
I don't do a full inspection every time I turn my back, but I pretty much always pop my head under the trailer to check my fifth wheel release and tandem release--it only takes a second for someone to reach under and pull one of those, and the consequences can be very serious if you don't catch it. You never know who might be angry at you or your company and decide to take it out on you.
Safety & Security At The Truck Stop:
There is no shortage of horror stories and urban legends surrounding the truck stop experience. Unfortunately, there are humans among us who would take advantage of, steal from, and intentionally harm people who are just trying to do their jobs.
Truck stops are dangerous day or night, but night time adds other risks. The main risk is there are more hiding spots for the less-than-savory people. I always tried to not walk between trucks if I could avoid it. When you are walking around a truck stop at night pay attention to the shadows. You may notice warning signs in the shadows that allow you to avoid being a victim.
Rainy D. brings a woman's point-of-view:
As a woman I think I'm more observant of my surroundings. At night I pull through the fuel island, buy my food and use the restroom then go park for the night No need to get out of the truck again.

If I roll out at night, I pull into the fuel island and do my PTI under the lights near other people.. Most truck stops are not well lit so if I absolutely need to go inside after parking, I take a very heavy flashlight as protection. The other drivers can see me, but I have something heavy if someone gets a bad idea to harm me.
MC1371 steers it back into perspective, pointing out that some paranoia is warranted and necessary, but truck stops are not necessarily the wretched hives of scum and villainy that they are portrayed to be:
I know many have cited personal safety tips which are all good but please don't get the impression that truck stops are crawling with beggars, and thugs, bathrooms crawling with diseases and dead hookers.

All of that is very rare. You're more than likely to get hit up by the tame scams. "Magazine subscriptions, and Charities"
Typical truck stop scams, and any good scam, really, prey on urgency, naivete, and the fact that many drivers will be distracted by their responsibilities or fatigue and be in a more susceptible state-of-mind. 3 Card Monte, having recently celebrated it's 600th birthday, is still being used by scammers today to separate fools from their money, along with the "Driver Just Won At The Lottery/Casino" routine, and the "Cheap Electronics In A Sealed Box" scam, among others.
Some people, truthfully, legitimately need help. Those who do will usually take it in whatever form you can give it, such as food and drink. If it walks like a scam, and talks like a scam, expect that it is a scam, as Pianoman shares his pain:
One thing to be wary of at truck stops is scams. I'm ashamed to say I was scammed once at a truck stop when I really should have known better. If something doesn't seem right or the deal seems too good to be true, it is--not probably, it just is. LOL. If you are going to buy something from another driver, absolutely make sure it works before you buy it.
Unholychaos has his deflector shields up:
Do NOT pickup hitchhikers from a truck stop. Even if they only want to go 10 miles up the road, that's plenty of time for something bad to happen.

Some of these hitchhikers are actually really good at reeling suckers in. I was at a pilot in Salina KS doing a 34, just chilling in the lounge shooting the breeze. This middle aged woman (obviously a druggie) came up to me and started talking to me. I didn't want to be rude so I humored her and carried on a conversation. It got kinda deep, about religion and afterlife. Eventually, when she thought she had loosened and friended me up, she asked for a ride to Kansas City (I was going to Olathe). Respectfully, I told her, "I would, but I'd risk losing my job over it. I'm sorry." Of course in my head I'm thinking HELL NO!! Never told her my name or what company I worked for. She walked away, didn't say a single word to me after that.

General Common Courtesy
In the end, we all have to share the same small space on the same small planet in the same vast universe. Every driver there has, in the end, the same goal.
Show respect to the truck stop employees. There is no need to ever be rude to anyone working there. I hate when I hear someone being disrespectful/rude to an employee for no reason. Treat people the way you want to be treated. I'm pretty sure that's the first thing you learn in kindergarten.
How about showering once and a while (or at least make yourself look neat) BEFORE going into the restaurant or dealing with anyone else.... remember, you are not only representing yourself as a driver, but your company and the industry as a whole... I have seen some rather "unkempt" and "dirty looking" smelly drivers out here..... its pitiful.... I know its hard to get a showers out here every day, but at least wash up and put on some clean clothes.....
At night when approaching another truck in the process of backing up, dim your headlights.
If it's dark outside and you're naked in your cab with the light on, close the curtain.
Fire Marshal Bill and Steve_HBG sum it up nicely:
Help out other drivers when it is clear that they are going to hit something.

I've jumped out of my truck like a paratrooper numerous times when I saw someone about to hit something. Bad thing is they were other drivers closer than me that could have helped.

Help each other out! No one cares about us but us.
GOAL (Get Out And Look) when backing in to a parking space.

Offer to help the less experienced drivers when they're having a problem.

Say "Hello" to someone once in a while -- it just might make that person's day... and yours.
Tagged Under:
Advice For New Truck Drivers
Hard Lessons Learned
Life On The Road
Pre-trip inspection (PTI)
Truck Driver Safety
Truck Driving Lifestyle
Truck Stops
Trucking Industry Concerns
Videos