ELD mandate drives telematic and technology consolidations
Last Updated: Mon, February 22, 2021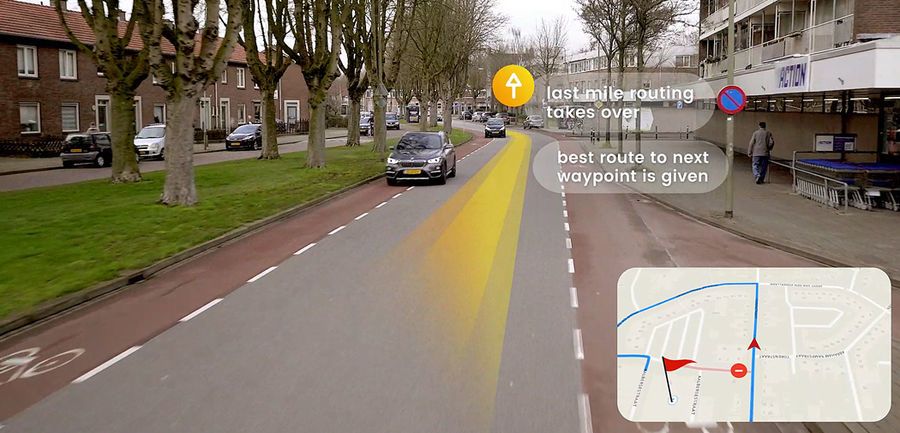 The electronic logging device mandate that went into effect last year opened the door for many small telematics and technology innovators to develop the next killer product that they hoped would be making an appearance in every single truck on the nation's roads.
What this flood of new technology products and apps from smaller innovators has meant for truckers and commercial carriers is being able to choose from a wide assortment of offerings to begin adding telematics and technologies to their fleets.
These disparate addons often result in redundant technologies in their trucks, and multiple logins for the back office.
What this has meant for the leading telematics and technology companies, however, is a smorgasbord of smaller companies to buy up to consolidate into their own packages. One technologically convergent package means technology vendors can decrease the total cost to carriers of implementing technology and be more efficient.
Speaking in a Transport Topics article that analyzes in depth this new trend, James Langley, senior vice president at Trimble Transportation, noted that, "It's sometimes easier to acquire technology that's already winning in the marketplace and complements what you're doing and adds to your bevy of tools."
What he means is that rather than developing new products from scratch to meet the growing demand for technology in big rigs these leading companies seek out and buy smaller companies that already have these products developed.
Drivers will begin seeing some of this technology packaged as a whole in their trucks with the major company's label, not realizing that just a short time before they would have had several different products from several smaller companies having names that would not sound familiar.
Trimble Transportation
Trimble Transportation, for example, a leading provider of tracking and navigation technology, started the ball rolling by acquiring PeopleNet in 2011. Then Trimble followed up with purchases of TMW Systems, ALK Technologies, and 10-4 Systems. It finally finished consolidation with the purchase of Kuebix in 2020.
By getting up to speed quickly through acquisition and consolidation Trimble shaved years off of development and is now able to offer technology that includes real-time sensor data from vehicles, fleet management software for the back office, and routing, mapping and navigation through satellite-provided data.
For Trimble this solved the problem of many different providers offering products for truck telematics, back office management and navigation, and gives Trimble the marketing edge in being able to promote one package that does it all.
"If you're trying to work towards a more connected supply chain to make it more efficient, you're connecting the driver to the back office to the shipper," Langley told Transport Topics. "And fundamentally, that's the way we view you can solve these workflow challenges and make the industry more efficient as a whole."
Omnitracs
Similarly, Omnitracs, another familiar name to truckers, has built its offerings through acquisition of smaller technology providers.
After splitting off from Qualcomm in 2013 Omnitracs has acquired Roadnet Technologies, XRS Corp., and SmartDrive Systems, among other firms.
Omnitracs believes the next big step in innovation will be in video telematics, and has focused on that area.
Omnitracs CEO Ray Greer told Transport Topics, "The primary interest for me in acquiring SmartDrive is the recognition that behavioral event processing is in its early infancy of adoption in the industry," he said.
"It's becoming a standard for how to drive safe practices in the industry, specifically the intention of reducing the fre¬quency of accidents as well as the severity of accidents."
Omnitracs has leveraged its acquisiting of SmartDrive into cross-selling services between the two companies, taking advantage of a 20 percent overlap in their customer base.
Descartes
Descartes, although perhaps not a household name among truckers, is possibly the leader in acquisitions. The company, a global provider of logistics and supply chain software, has acquired more than 40 smaller companies over the last 15 years, one of the latest being MacroPoint in 2017.
"We're driven to help the industry by bringing together the processes, network and data that is needed to completely automate the movement of shipments," Descartes CEO Edward Ryan told Transport Topics.
Ryan emphasizes that acquiring companies with proven products is better than trying to develop something "from the ground up."
"In an environment with quickly shifting business needs, time is at a premium and, for some transportation organizations, consolidation may afford the opportunity to operationalize technologies faster."
It's a win-win
Larger companies pumping money into smaller innovators through acquisition funds continued innovation; which ultimately benefits the entire transportation sector.
Trimble's Langley said that often an innovative startup will be focused on rapid growth at the expense of long-term profitability.
When Langley was working as president of Dart Transport he said vendors would come in with "really awesome technologies."
But he would question them. "Does that mean I need another portal? Does that mean I need another reporting tool? Because if that's the answer, I don't want it, because my people only have so much time in a day," he told Transport Topics.
A larger company, like Trimble, acquiring these innovators and consolidating their products into a single package to offer to carriers solves that problem.
According to Transport Topics, Ryan at Descartes says that "external investment" accelerates development of new technologies.
"The persistent challenge we hear from our transportation customers is that they want more comprehensive solutions and the network to be in place for them," Ryan told Transport Topics. "We view the recent influx of capital and startups as an opportunity to help us continue our long-term strategy to expand our capabilities through acquisition."
Trimble's Langley told Transport Topics, "If we want people to buy more of our solutions, our Trimble-branded solutions, it has to be one plus one equals three. They've got to be better together," Langley said. "We've got to win on value proposition. We can't hold a customer back if we don't have exactly what they need."
The article closes by saying that consolidation in the trucking technology sector will continue, bringing even more advances in data analytics, machine learning, final-mile delivery, and in electric and automated vehicles.
"In another 10 years, the trucking tech¬nology market likely will look much different than it does today," the author of the article concluded.
---
Dave Wickenhauser went on the road driving big rigs after retiring from 33 years in newspaper journalism. His trucking novel, "Crimson Highway" the first in the Hugh Mann series, is available as an Amazon paperback, and as an Amazon Kindle ebook.
Sources: Transport Topics, Omnitracs
Tagged Under:
Dart Transit
Electronic Logbooks
Truck Equipment
Truckers Technology