Friday Short Haul - Love's requires masks, 10-million-mile driver, brake check blitz, and TuSimple truck incident
Last Updated: Thu, July 23, 2020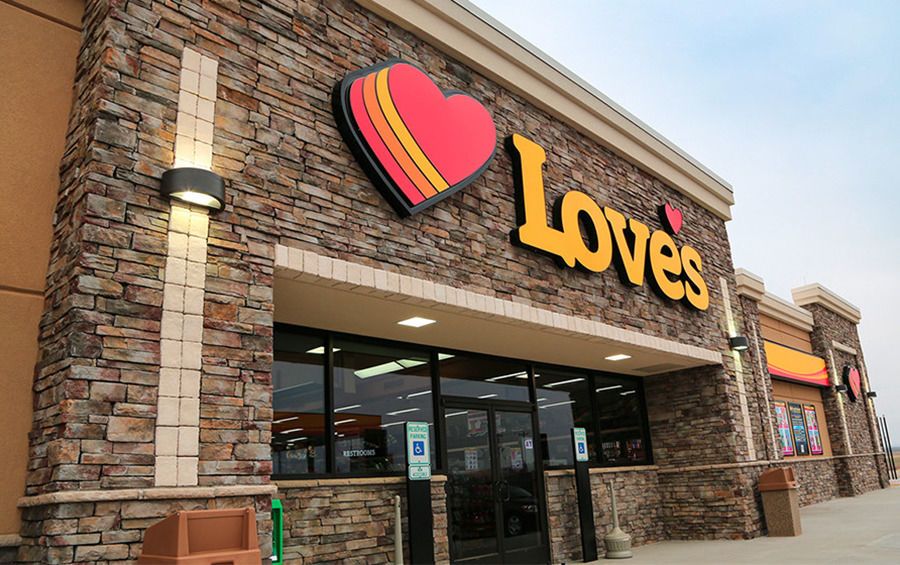 Love's is first travel center to require customers use masks
Beginning July 29 customers of Love's Travel Stops will be required to wear face coverings in order to do business inside the company's stores.
This is a chain-wide declaration, which pertains to all 520 facilities in 41 states, including every Love's Travel Stop, Love's Country Store, Love's Truck Care, Love's-owned hotel and Speedco locations.
"We are joining other retailers by implementing a face covering policy for customers, and will continue to follow the guidance of health officials and adjust our practices to help keep our customers and team members safe," said Shane Wharton, president of Love's. "We want to thank our customers who continue to adapt to these protective measures implemented at Love's."
Customers wishing to shop at Love's stores but who don't have their own face coverings can purchase one at Love's.
In addition to the face covering declaration Love's performs "vigorous and frequent cleaning and disinfecting measures, practicing social distancing and requiring all team members to wear face coverings," according to the Love's news release.
Major retailers like Walmart, Target, etc., have implemented face covering requirements for some time now but, until now, travel centers have been slow to follow.
Comments on Love's Facebook page following the face covering announcement were not kind in response to the travel center's declaration:
"Looks like I'm going to take my 1,500 gallons minimum a month business elsewhere, I'm also going to spread the word to every truck driver I know to quit using Love's for their fuel and shop services."
"Guess who just lost my business. I will not wear a mask."
"Duct tape works well. Place it over your mouth and nose. Guaranteed seal."
"You just locked out another customer. I am not going to wear a mask."
"Foolish business decision. We are social distancing better than any other group of people. To make us wear masks in our "home" is silly. You've lost my business."
John Christner driver hits 10 million safe miles mark
Interesting article at CDL Life on Thursday. Apparently a driver for John Christner Trucking was recognized by the company for his driving 10 million safe miles.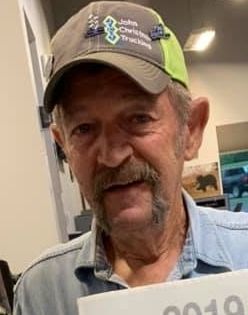 The carrier is reported to have said that the driver, named Larry Miles, has been the equivalent of "around the world over 400 times in a truck (TEN MILLION MILES), without a single incident or accident,"
This made the brains of some math-heads explode. According to CDL Life's reporting from social media comments, one driver stated that if Miles had started when he was 16, and if he is 76 now, he would have had to average 166,000 miles per year, but "he doesn't look 76 years old."
Another did some math and determined that Miles would have had to make 500 miles a day, every day with no days off, for 55 straight years.
Yet another figured that if Miles had been driving for only 45 years he'd have to rack up 600 miles a day every day with no days off.
According to CDL Life, Miles is not the first to be honored for nearing the 10 million miles mark. A KLLM driver, Barry Queebodeax, is reported to have achieved 9 million safe miles. And Arthur Cage managed 6 million safe miles in his 42-year career, while Bobby Elrod was recognized for driving 5 million safe miles in 45 years.

Brake Safety Week, Aug. 23-29
Just when drivers might be thinking that spot inspections had ended with the recently concluded Operation Safe Driver Week the Commercial Vehicle Safety Alliance announces another inspection blitz for the week of August 23 through August 29.
This one is the annual Brake Safety Week, where inspectors will place a special emphasis on brake hoses and tubing. During the same event last year, there were 34,320 inspections and 4,626 vehicles were placed out of service. During last year's International Roadcheck inspection blitz 45 percent of all out-of-service citations were for brake system and brake adjustment violations.
In its press release announcing the event CVSA President John Samis said, "We need to do everything we can to ensure that the vehicles truck drivers are driving are as safe as possible. Brakes are one of the most important systems in a vehicle. Failure of any component of a brake system could be catastrophic. Routine brake system inspections and component replacement are vital to the safety of commercial motor vehicles."
The CVSA press notice went on to say that "the brake systems on commercial motor vehicles are comprised of components that work together to slow and stop the vehicle, and brake hoses/tubing are essential for the proper operation of those systems. Brake hoses/tubing must be properly attached, undamaged, without leaks and appropriately flexible. Brake hoses/tubing are an important part of the braking system so when they do fail, they can cause problems for the entire braking system."
Brake Safety Week is part of the larger Brake Safety Awareness Month co-conducted with the Federal Motor Carrier Safety Administration and the Canadian Council of Motor Transport Administrators.
TuSimple reports "incident" on Arizona's I-10
As reported in a July 22 online article at FreightWaves, autonomous semi startup TuSimple has belatedly announced an incident involving one of their trucks last fall on Arizona's Interstate 10 on a run between Tucson and Phoenix.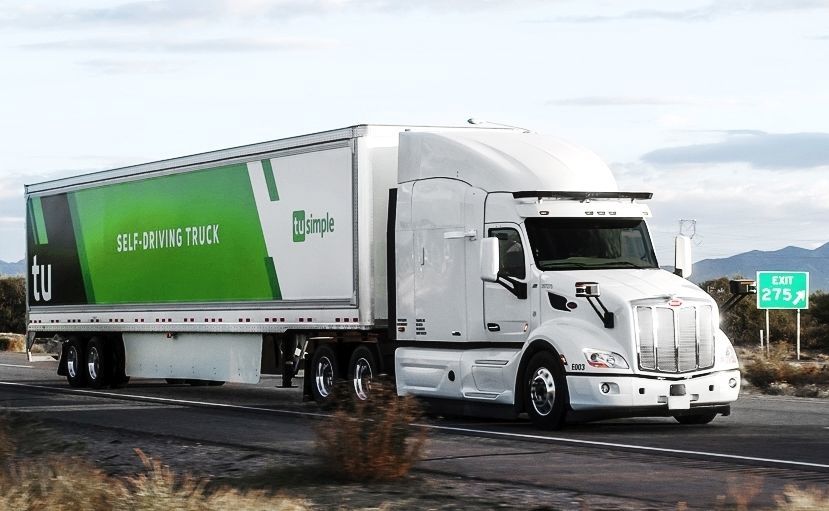 According to the FreightWaves article, in an email from TuSimple the company stated that, "A collision happened ahead of a TuSimple truck, unrelated to our vehicle. A vehicle in the accident made tertiary contact with the TuSimple vehicle."
TuSimple representatives said that after working closely with Arizona Department of Public Safety (Highway Patrol) and Arizona Department of Transportation officials they have "positively recognized TuSimple's actions and response."
TuSimple is widely recognized as having taken the lead in the race to become the nation's first commercial carrier with fully autonomous Class 8 trucks.
The company leapfrogged all the other autonomous truck innovators by announcing on July 1 the launching of what they call "the world's first Autonomous Freight Network," which is an outgrowth of the autonomous innovator's established, real-world, commercial freight routes that the company has been running for the United States Postal Service between distribution centers based in Phoenix, Tucson, El Paso and Dallas.
TuSimple is headquartered in San Diego, and has branch offices in Shanghai and Beijing.
Sources: Love's press release, CDL Life, CVSA news release, FreightWaves
Tagged Under:
Adverse Conditions
Autonomous Trucks
FMCSA
Health Concerns
KLLM Transport
Life On The Road
Truck Driver Safety
Truck Stops
Trucking Accidents