Friday Short Haul - Nikola big rigs, WIT welcomes Peterbilt, Oregon crashes, Border crossings
Last Updated: Fri, April 19, 2019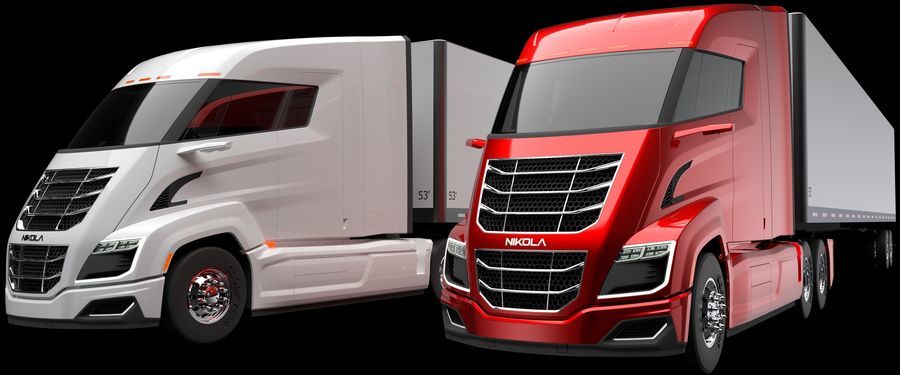 Nikola announces new hydrogen fuel and electric models
Nikola Motor Corporation of Scottsdale, Arizona, known for its futuristic big rig innovations, announced a 2022 availability for its updated Nikola Two Class 8 tractor. This new rig will come in two powerplant flavors – hydrogen fuel cell and battery electric.
One major manufacturer, Anheuser-Busch, has ordered 800 Nikola trucks. The giant beer brewer travels 350 million miles a year with its own fleet, and they intend to eventually transition their entire long-haul fleet to renewable powertrains.
To refuel the Nikola Two, and its predecessor the Nikola One -- which debuted in 2016 and is expected to be in service in 2010 -- Nikola plans to develop a hydrogen fueling network of 700 stations across America by 2028.
According to Nikola, the model Two can outperform existing diesel trucks with its up to 1,000 horsepower, 2,000-pound-feet of torque, and its 600-mile range.
Quick on the heels of the Nikola Two is the Nikola Tre, available for customers in Europe in 2023, that boasts better performance than any cabover diesel truck currently running there.
This new generation of Nikola trucks will be compatible with the coming automated hardware and software.
Women in Trucking adds Peterbilt Motors to its list of partners
Since 2016 Peterbilt Motors Company has been active as a corporate member in participating with the Women in Trucking Association to further its commitment in helping women to find careers in the trucking industry.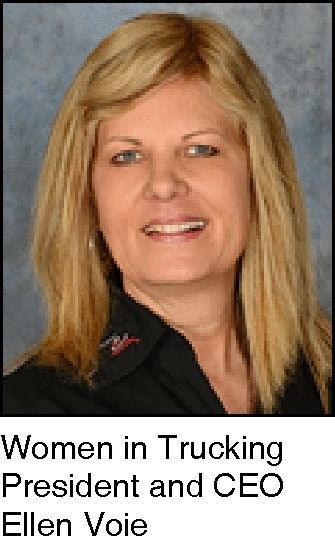 Now, WIT has added Peterbilt to its roster as a Gold Level Partner level of supporter, and welcomed Peterbilt Director of Program Management Michele Rodgers to its board of directors.
"Peterbilt prides itself on having a diverse workforce, along with supporting organizations that share those same values," said Peterbilt's General Manager, Jason Skoog. "Our proud sponsorship of Women in Trucking is reflective in our belief that they are doing great work in our industry."
"We are thrilled and grateful to be partnering with an influential business leader like Peterbilt," said Ellen Voie, president and CEO of WIT. "Their passion and advocacy for diversifying the industry will be instrumental in advancing the WIT mission."
Among the accomplishments in encouraging women into the trucking industry are a transportation doll, Clare, that introduces the young generation to trucking, a well-attended conference in 2018, and a radio show on SirriusXM that airs weekly called Women in Trucking that is geared toward women's issues in the trucking industry.
Big-rig crashes appear to be on the increase in Oregon
A recent report to Oregon lawmakers by the Oregon Department of Transportation reveals that the number of truck crashes on Oregon roads has steadily increased over the past 10 years, and spiked in 2017.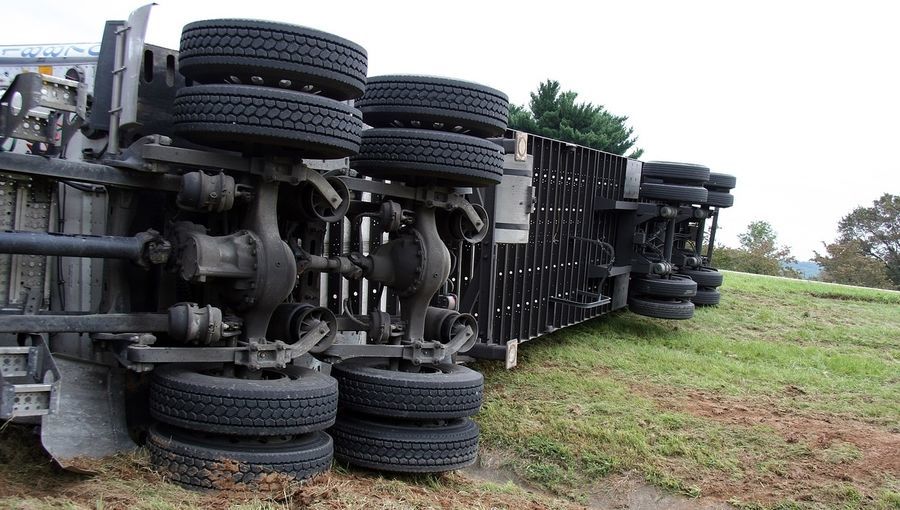 But there seems to be a disagreement about what has caused this increase.
"It doesn't surprise me that when business is strong and there are lots of trucks on the road that there's going to be a lot more potential for accidents," Jana Jarvis, CEO of the Oregon Trucking Associations, told KATU2. "2018 was a record year for the trucking industry. There's probably more volume and trucking than we have seen in recorded history."
ODOT spokesman David House, however, said the larger number of crashes could be attributed to the severe weather during the winter of 2016-2017. Speed, distraction and unsafe lane changes could also be factors, he said, adding that people are just driving faster on Oregon roads these days.
The ODOT report showed the rate of crashes per million vehicle miles in 2017 was .49 for large trucks, and there was an overall increase by 33 percent from 2006 to 2016.
Custom agents being shifted back to ease border crossing woes
Delays for trucks crossing the U.S.-Mexico border because of removing Customs and Border Protection agents to other posts to aid with immigration which resulted in lane closures has prompted CBP to begin shifting agents back to the border stations and re-opening more lanes.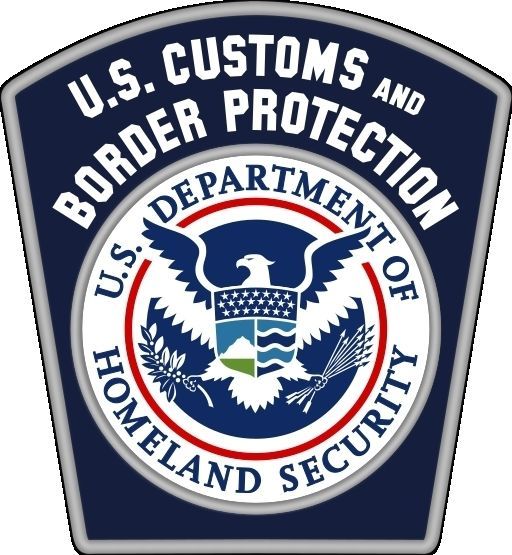 But the situation is made worse by an increased traffic surge because of pre-Easter holiday products and produce.
CBP hopes to restore crossing staffing to about 65 percent of normal by deploying some 300 officers to the Southwest borders from other parts of the country.
Laredo, Texas, accounts for the largest volume of crossings than any other Southwest port of entry, so about 20 percent of the 300 officers will be staffing just that one location.
Mid week this week CBP reported that 61 of 88 truck lanes were open and had delays of about 72 minutes.
Sources: Trailer-Body Builders, PRNewswire, KATU2, JOC.com
Tagged Under:
Autonomous Trucks
Distracted Driving
Electric Semi
Self-Driving Vehicles
Truckers Technology
Trucking Accidents
Women In Trucking