Truck safety group urges purges of drug abuse drivers
Last Updated: Sun, June 16, 2019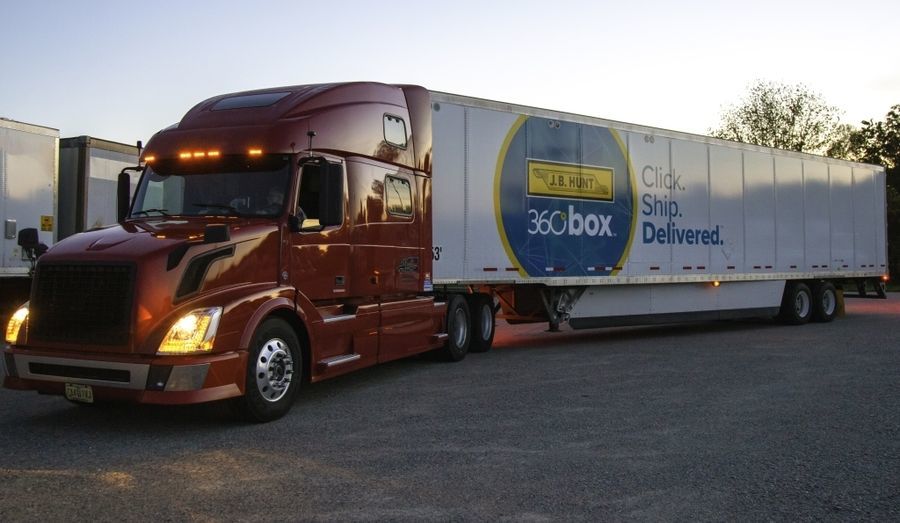 In a move that might at first glance appear to be counter-intuitive in light of the driver shortage, a trucking group is calling for the purging of at least 300,000 drivers -- but their main concern is public safety, as this is the number of drivers they estimate are un-caught illicit drug abusers.
In a statement by the Alliance for Driver Safety and Security to the U.S. House of Representatives Committee on Transportation and Infrastructure recently the group also took strong stands on the ELD mandate, calling for no exemptions; on the under-21 driver proposals, supporting the current age restriction; on a maximum speed of 65 for all large trucks; and that collision mitigation systems should be installed on all new commercial trucks.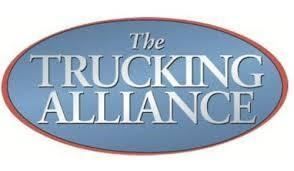 Commonly known by its shorter name, the Trucking Alliance is a group by invitation only, and lists board members including representatives from J.B. Hunt, Cargo Transporters, KLLM Transport Services, Knight Transportation, Maverick Transportation, Swift, U.S. Xpress and May Trucking Company.
This recent statement submitted to the "Under Pressure: The State of Trucking in America" Congressional hearing reflects the Alliance's concern for not only reducing large truck crashes on America's highways, but also to eliminate all large truck crash fatalities.
The Trucking Alliance reports that its statement is supported by the companies making up its board of directors and advisory group.
In its statement, the Alliance noted that in 2017 there were more than 415,000 large truck accidents of America's highways, resulting in 4,761 fatalities, including more than 600 truck drivers. Collateral injuries numbered about 148,000.
"The trucking industry is indispensable to the US economy," Alliance President Steve Williams recently said. "But the industry has too many accidents. More truck drivers lost their lives in 2017, than in any year in the previous 10 years. We must aggressively address these tragic figures."
Williams is chairman and CEO of Maverick USA, and is a co-founder of the Trucking Alliance. He is also a former chairman of the American Trucking Associations.
Williams believes a first step is to reverse the industry priorities. "Support progressive safety reforms that make sense for our country and citizens first, our industry second, and our companies third."
He says, however, that several trucking-specific bills are proposing the opposite – putting companies first, the trucking industry second, and the safety of the public third.
Recommendations
Toward the goal of reversing this trend, the Trucking Alliance recommends:
• Removing truck drivers who are illicit drug users
The group is alarmed that urinalysis, the only method recognized by USDOT, and used by virtually all trucking companies, actually fails to identify drug abusers to a large degree.
A recent survey of 151,662 truck driver applicants who already possessed CDLs discovered only 1 percent of drug abusers following the urine analysis, but that number jumped to 8.6 percent for drivers who either failed or refused the hair-analysis test. In other words, the urine-only test failed to expose 9 out of 10 illicit drug users.
The Alliance is alarmed that drivers who failed the hair test likely went on to employment at carriers that only perform the urine test.
Applying the results of the survey to the estimated 3.5 million truck driver population, the Alliance estimates that there are more than 300,000 truck drivers plying America's highways who would fail or refuse the hair analysis, and who should be taken out from behind the wheel.
The group urges DOT to complete hair-analysis guidelines, and to allow employers to submit hair-analysis results into the Drug and Alcohol Clearinghouse so that drivers who fail the test with one carrier can't jump to another that doesn't require the hair test.
• No exemptions for installing electronic logging devices
The Alliance says that carriers employing thousands of truck drivers combined ask for exemptions to the ELD mandate; which was passed by Congress in 2012 with the goal of reducing driver fatigue, a major factor in large truck crashes.
The group believes that absent ELDs drivers operate "off the grid" thereby defeating the purpose of the mandate by not giving a reliable way to verify they are in compliance with hours of service regulations.
They are opposed to one particular bill, H.R. 1697; which would allow for any motor carrier with 10 or fewer trucks to be exempt from the ELD mandate, and they call for the House to reject the bill.
• No change to the 21-years-old minimum age to drive interstate
Federal regulations require a person to be at least 21 years of age before operating a commercial vehicle in interstate commerce. The Trucking Alliance supports this age restriction.
The Alliance opposes H.R. Bill 1374 allowing under-21 drivers to operate Class 8 tractor trailers unsupervised in interstate commerce.
Proponents say that most states already allow under-21 drivers to drive commercially within the state, but the Alliance suggests that those teenage drivers are actually operating lighter vehicles such as delivery vans and straight or panel trucks; which require very different skills than are required to drive big rigs weighing up to 80,000 pounds.
Current restrictive state provisions allow teenagers an apprenticeship to the industry. H.R.1374 could compromise public safety and should be rejected, the Alliance concludes.
• A maximum speed of 65 mph for all large trucks
The Trucking Alliance supports a new federal safety standard that would require all large commercial trucks to maintain a maximum speed limit of 65 mph on the nation's highways.
Citing the World Health Organization's "Report on Road Safety," the Alliance notes that for every one percent increase in mean speed there is a four percent increase in crash risk resulting in fatalities, and a three percent increase in serious crashes.
According to the Alliance, the National Transportation Safety Board estimates that a speed limitation of 65 mph could save as many as 214 lives, and prevent about 4,500 injuries per year from truck crashes.
The Alliance recommends that Congress enact legislation directing the DOT to issue a final rule requiring truck speed limiting devices, and enforcing the use of the devices.
• Requiring collision mitigation systems on new commercial trucks
In 2017 the AAA Foundation for Traffic Study released a report called "Leveraging Large Truck Technology and Engineering to Realize Safety Gains." The study determined that four truck safety technologies, if deployed by carriers, would greatly reduce injuries and fatalities in large truck crashes.
Those four systems are:
Lane Departure Warning Systems, which detect when the vehicle drifts out of its lane and warns the driver
Video-based Onboard Safety Monitoring, which utilizes in-vehicle video cameras and sensors
Automatic Emergency Braking Systems, which detect when the truck is in danger of striking the vehicle in front of it and brakes automatically, if needed
Air Disc Brakes, which will eventually be superior to traditional drum brakes, as these systems are continually improved.
In addition to the above technologies, the Alliance supports inclusion of a number of other safety systems like forward collision warning systems, adaptive cruise controls, roll stability control, vehicle-to-vehicle communications and blind-spot warning systems, among others.
In the meantime, the Trucking Alliance urges Congress to require NHTSA to set a minimum performance standard and issue a final rule requiring that commercial motor vehicles are equipped with automatic emergency braking systems, as standard equipment.
Source: Trucking Alliance
Tagged Under:
Background Checks
DOT
Drug and Alcohol Testing
Hair Follicle Drug Testing
JB Hunt
KLLM Transport
Knight Transport
Maverick Transport
May Trucking
Pre-Employment Screening Program
Swift Transport
Truckers Technology
Trucking Accidents
US Xpress Transport