CRST fighting another battle over driver poaching
Last Updated: Mon, June 1, 2020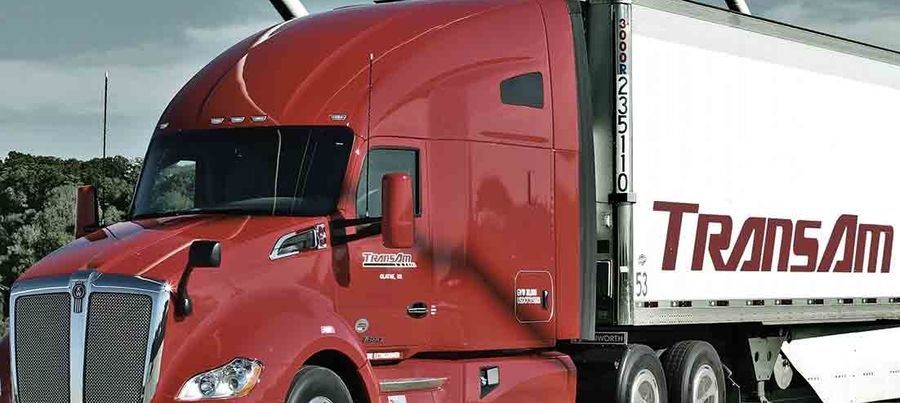 On the heels of CRST Expedited's successful lawsuit against Swift Transportation, claiming damages because Swift allegedly poached its trained drivers, CRST had filed a similar lawsuit against TransAm Trucking in the U.S. District Court for the Northern District of Iowa on the same poaching charges.
This time, however, CRST lost its lawsuit after TransAm was granted a motion for summary judgment; which essentially dismisses the lawsuit without going through a trial.
CRST appealed that ruling to the United States Court of Appeals for the 8th Circuit.
The latest development is that the Circuit Court handed down a ruling last Wednesday reversing the District Court's granting of summary judgment in TransAm's favor, and ordered the matter back to the District Court for reconsideration on the merits.
Also, at the same time Swift Transportation, part of Knight-Swift Transportation, is appealing the multi-million dollar judgment against it from the earlier CRST lawsuit. Originally set at about $15 million, punitive damages against Swift were reduced by a U.S. District judge in December 2019 to $3 million.
In CRST v TransAm CRST filed a lawsuit against TransAm in April 2016, claiming that TransAm continued to recruit and hire CRST's drivers even after receiving numerous letters stating that CRST's drivers were still under a non-compete contract.
According to court documents, CRST alleged TransAm committed "[I]ntentional interference with a contract, intentional interference with a prospective economic advantage, and unjust enrichment."
TransAm immediately moved for a motion to dismiss the lawsuit, but that motion was denied. Then both parties filed motions for summary judgment; which the District Court granted in TransAm's favor.
The background
CRST, believing that one of the primary causes of the driver shortage was the high costs associated with becoming a trained, licensed driver, desired to alleviate the burden on prospective new drivers, and to aid in its recruitment efforts, by developing its own driver-training program in which it advances the cost of tuition and other expenses in exchange for the driver's agreement to work for CRST for a specified period of time.
Drivers taking advantage of this program sign a pre-employment agreement to work for CRST for at least 10 months. Drivers under the program also sign a non-compete agreement where if they leave employment with CRST before the 10 months are up they will not work for any CRST competitor.
To recoup some of its expenses for the training program CRST paid those drivers at a reduced rate. After the 10-month contractual period expired, drivers would then be paid at the market rate.
TransAm, on the other hand, does not operate a driver training program, but recruits already-licensed drivers through advertising.
CRST's lawsuit against TransAm arose from TransAm's practice of hiring about 167 of CRST's drivers who underwent the CRST driver training program and who were still within the 10-month contractual period.
When TransAm contacted CRST for employment verification of those prospective recruits, as required by law, CRST would respond that those drivers were still under contract with them, and that they would not release them from the contract.
In May 2014 CRST sent a cease-and-desist letter to TransAm demanding they quit recruiting their drivers, and then filed suit in 2016.
The appeal
The Circuit Court of Appeals ruling was a split decision, 2-1, with Judge Bobby E. Shepherd writing for the majority, and Judge David Stras dissenting.
CRST's claim for damages rested on a five-prong test for intentional interference with a contract:
(1) Plaintiff had a contract with a third-party;
(2) Defendant knew of the contract;
(3) Defendant intentionally and improperly interfered with the contract;
(4) The interference caused the third-party not to perform, or made performance more burdensome or expensive; and
(5) Damage to the plaintiff resulted.
In his majority opinion, Circuit Court Judge Shepherd wrote that, "The district court found that, while there was sufficient evidence to support the first two elements, the existence of a valid contract between CRST and the drivers and TransAm's knowledge of the contract, there was not sufficient evidence to support the causation element."
However, the majority of the Circuit Court, considering on appeal, wrote, "For the reasons that follow, we conclude that the district court erred with respect to the causation element but did not err with respect to the existence of a valid contract element."
"We also conclude that the record contains sufficient evidence to support the intentional and improper interference element," Shepherd wrote.
Shepherd's reasoning was that, "CRST presented substantial evidence from which a reasonable juror could conclude that TransAm entered into agreements with the drivers not only with the knowledge that the drivers were under contract with CRST, and thus could not perform both contracts, but also with knowledge that its driver agreements provided for a higher rate of pay than provided for under the CRST-driver contracts."
Bottom line is that the Circuit Court held that CRST's claim that TransAm intentionally interfered with the contract was valid because, "CRST-trained drivers are less expensive for TransAm to employ than drivers who have not been trained by TransAm's competitors."
That's because when TransAm hires CRST-trained drivers they do not offer them the $6,000 sign-on bonus they offer to non-former-CRST drivers.
Judge Shepherd concluded, "This evidence suggests that CRST drivers are particularly attractive to TransAm because they have already been trained and licensed via CRST's training program yet do not qualify for the reimbursement program."
Furthermore, court documents reveal that TransAm continued to hire CRST-trained drivers even after being served with the lawsuit.
The dissenting opinion
In his dissenting opinion, Judge David Stras emphasized the lack of "nefarious" motive in TransAm recuiting drivers from the CRST driver pool.
"CRST has nothing," Stras wrote. "There is no evidence that TransAm's recruiting efforts, including its nationwide advertisements, were aimed at anything more nefarious than finding qualified drivers."
"Without evidence of an improper motive, the wheels come off CRST's tortious-interference claim."
Stras noted that TransAm made no effort to specifically target CRST drivers, and the drivers that did respond to TransAm's regular advertising did not receive any kind of special deal.
"It would be one thing if TransAm had sent a targeted communication to CRST drivers offering them a "special" deal for breaking their contracts," Stras wrote.
"Rather, their deal was actually worse in the sense that they were ineligible for the training-reimbursement payments that other prospective drivers were offered. Had TransAm's motive been to interfere with CRST's contracts, it would have offered drivers an extra incentive to breach them, not refused to provide them with the same incentives available to others."
Sources: Justia U.S. Law, Court Ruling PDF
Tagged Under:
CRST Van Expedited
Swift Transport
TransAm
Trucking News