Friday Short Haul - FMCSA under-21 comments, Tesla autonomous car crash, 24,000 drivers sign contract with YRC
Last Updated: Fri, May 17, 2019

FMCSA's under-21 driver comment period opens with a bang
As of this writing, just one day after the Under-21 driver notice was published in the Federal Register, the Federal Motor Carrier Safety Administration's comment page at regulations.gov has received 53 comments.
This compares to 67 comments received during the whole 60-day comment period in 2016 when the FMCSA wanted input into its pilot program allowing military-trained commercial drivers under 21 to drive interstate.
More than two-thirds of the responses were in favor of that initiative, and the FMCSA is now conducting a pilot program for those under-21 former-military drivers who qualify.
This is the second go-around to consider allowing non-military drivers under 21 to drive interstate. FMCSA began a study in 2000, and opened for comments early in 2001. There were about 1,600 comments received; and they were overwhelmingly against the proposal. FMCSA shut the program down.
A rough, unofficial count by Trucking Truth of this current proposal so far indicates that negative responses are running two-and-a-half times more than positive responses. There were a handful of responses indicating a positive attitude about the possibility of under-21 drivers if certain conditions are met that may or may not be a part of FMCSA's final rules if the pilot program is initiated.
One commenter left no doubt about his feelings:
"No, not just no, but HELL no. They're just out of high school, just got their license to drive a car with NO training and now you want to turn them loose in a rig that can weigh up to 80,000 lbs.? FMCSA ... Pull your unknowing, unqualified, know-nothing-about-the-real-industry heads out of you third point of contact and use it for something more than something to keep your ears apart and a hat rack. Are you trying to get people killed?"
Another said:
"Regarding FMCSA-2018-0346, in attempting to address a driver shortage by allowing younger drivers to fill the gaps, the proposed regulation would create more dangerous roadways and lead to additional safety concerns."
And another:
"This is the worst idea to come from the FMCSA yet. Every new rule that is implemented keeps making things worse for the trucking industry. Keep the rules that are already in place. An 18 year old simply doesn't have the level of maturity and decision making skills necessary for the job. Most 21 year olds barely do."
One positive commenter stated:
"I believe that 18 to 20 year old drivers can be responsible drivers of commercial vehicles across state lines. They need to be restricted to 250 mile limit and possibly 10 hrs per day. This will be good for local deliveries of many products to the public. They should not be given across country access until they reach 21 years."
Another one in favor said:
"I think this is an incredibly proactive approach to help bring more drivers into an industry that has, at times, struggled with recruitment. This is a fantastic idea!"
And another:
"I believe that this would be a very good idea in addressing the driver shortage facing our industry. This could also open a gateway for high schools with vocational programs to include truck driving and CDL training as an additional option for students looking for alternatives to college. Kids could possibly come out of a two year high school vocational program more qualified to drive than most entry level drivers on the road today."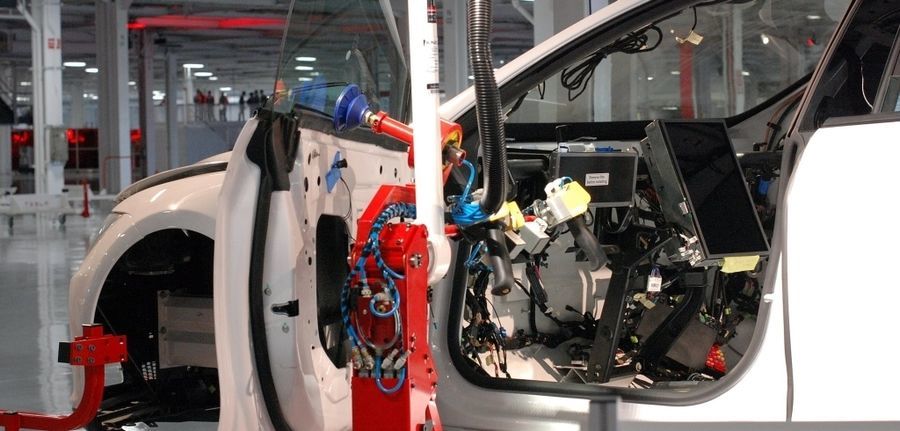 Tesla car being assembled, Fremont, California
Autopilot was engaged during fatal Tesla crash into truck's trailer
Investigation into a fatal crash between a Tesla autonomous car and a truck's trailer revealed that the crash occurred only 10 seconds after the driver first engaged the autopilot system during a March 1 Florida trip.
Telematics indicate the driver of the 2018 Model 3 engaged the autopilot and never placed his hands on the steering wheel, and the vehicle almost immediately drove underneath the truck's trailer, shearing off the roof and killing the car's driver.
The car was going about 68 miles per hour in a 55-mph zone in Delray Beach, Florida.
The National Highway Traffic Safety Administration has, or still is, investigating a number of fatal crashes involving autonomous vehicles.
A Tesla Model S on autopilot drove into a tractor trailer, got its roof sheared off, and killed the driver in May 2016 near Williston, Florida.
A Tesla Model X in autopilot mode crashed after the driver failed to put his hands on the wheel when warned to while driving in Mountain View, California, in March 2018. The driver was killed.
A 2016 Tesla Model S in February 24, also at Delray Beach, Florida, caught fire and burned the driver beyond recognition.
In January 2018 a Tesla vehicle struck a fire truck in Culver City, California. And the NHTSA is investigating a crash in May 2018 in Utah, and one in May 2018 in Florida that killed two teenagers while the vehicle was not in autopilot mode.
In August 2017, a Tesla battery caught fire in the owner's garage in California.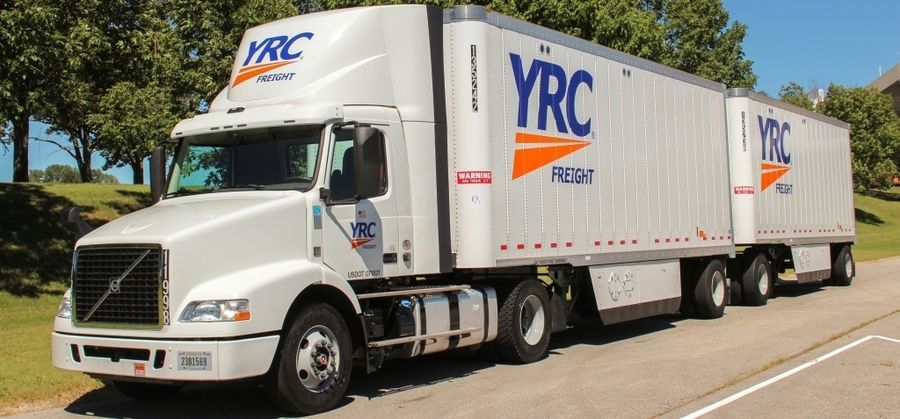 24,000 Teamster-represented drivers ink agreement with YRC
Unionized drivers with YRC Freight, Holland and New Penn, all under YRC Worldwide Inc., ratified a new 5-year master labor agreement with the Teamsters this week.
Details, according to a YRC Worldwide, Inc. press release, include:
Wage increases each year beginning April 1, 2019, through 2023.
Continuation of existing health and welfare coverage, with predictable employer-contribution rates in each of the five years.
Restoration of an additional one-week of vacation for certain employees.
Increased ability to utilize purchased transportation for YRC Freight and Holland.
Increased use of lower-wage, non-CDL and part-time positions to improve employee availability and permit CDL-qualified drivers additional opportunities to drive
Expanded use of smaller equipment, or box trucks, instead of using third-party carriers to deliver freight.
Increased ability to utilize available hours of service.
A newly structured profit-sharing bonus program for employees.
Improved language to curb what the union called "excessive executive bonuses."
Prohibitions against using driverless trucks.
The agreement goes into effect immediately, retroactive to April 1.
"The ratification of the contract is good for our employees, our shareholders, and our customers," said Darren Hawkins, YRC Worldwide's CEO, in the press release. "Having a five-year agreement is a very positive event for YRC Worldwide, supporting a more market-competitive wage and benefit package for our employees while providing operational benefits that will allow us to provide reliable and efficient services to our customers."
"We are pleased with the record voter turnout and overwhelming support of the new agreement by our employees. I want to thank each and every one of our 31,000 employees for their continued hard work and dedication. I am confident that the new operational opportunities approved in this contract plus our ability to continue to attract and retain top-notch employees will solidify a very positive future for YRCW," Hawkins said.
Sources: Federal Register, Reuters, YRC Worldwide
Tagged Under:
Autonomous Trucks
FMCSA
Self-Driving Vehicles
Truck Driver Salary
Truck Driver Training
Trucking Accidents
Trucking Industry Concerns
Unions In Trucking