DOT and FMCSA issue COVID-19 responses
Last Updated: Tue, March 24, 2020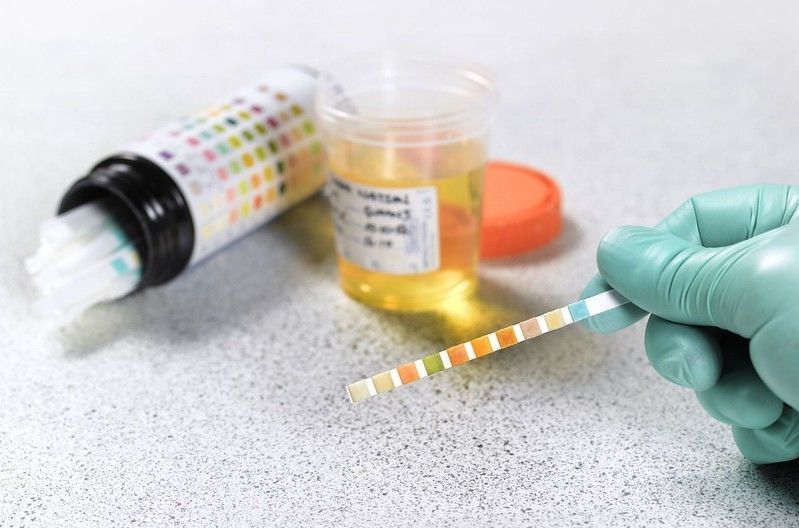 The Federal government has issued new guidelines for truck drivers and employers over the past couple of days explaining how certain waivers might work during this period of reacting to the COVID-19 virus.
The guidelines regarding drug and alcohol testing and CDL licenses and medical cards renewals appear to grant drivers some regulatory leeway … but only sort of.
In short, the Department of Transportation offers guidelines if pre-employment or random drug and alcohol testing is not possible because necessary personnel like technicians, medical officers and other professionals are not available.
Employers unable to comply with drug and alcohol testing because of COVID-19 circumstances are simply instructed to follow existing DOT guidelines for documenting why the testing was not completed.
The catch, however, is that there is no provision for allowing new hires behind the wheel without the required pre-employment drug tests being completed.
Similarly, on the heels of its recent announcement relaxing hours of service rules for drivers hauling essential freight, the Federal Motor Carrier Safety Administration has issued a limited waiver for drivers whose commercial drivers licenses and medical re-certifications expire between March 1 and June 30.
The FMCSA waiver comes with caveats, however, granting no exemptions for drivers whose licenses expired before the March 1 date, or for drivers whose licenses have already been suspended or revoked.
DOT drug and alcohol testing guidelines during COVID-19
"The guidance does not provide much leeway or relief beyond what's already in the regulations," Dave Osiecki, president of Scopelitis Transportation Consulting, told HDT.
But he added that, "It's helpful for the regulated industries to hear from DOT on this issue, especially since it reminds them of the need to document the challenges to getting a test done."
DOT issued its guidelines in a notice from the Office of Drug and Alcohol Policy Compliance dated March 23, announcing:
"We, as a Nation, are facing an unprecedented public health emergency that is straining medical resources and altering aspects of American life, including the workplace. The Nation's transportation industries, which are not immune to the impacts and disruptions resulting from the spread of COVID-19 in the United States, are playing a vital role in mitigating the effects of COVID-19."
The notice is meant to give guidance to carrier/employers, drivers and drug and alcohol testers.
DOT-regulated employers are to:
Comply with applicable DOT training and testing requirements unless after making a reasonable effort it is not possible in certain areas due to the unavailability of program resources, such as collection sites, breath alcohol technicians, medical review officers and substance abuse professionals.
Consider mobile collection services if fixed-site facilities are not available.
Comply with existing applicable DOT Agency requirements to document why a test was not completed. Comply with underlying restrictions and regulations regarding drug and alcohol requirements for not allowing a new-hire behind the wheel without passing the pre-employment tests.
Have regular communications with service agents regarding the service agent's availability and capability to support the DOT drug and alcohol testing program.
Evaluate the circumstances of an employee's refusal to test to determine if the refusal would fall under existing test-refusal regulations.
"However," the guidelines suggest, "as the COVID-19 outbreak poses a novel public health risk, DOT asks employers to be sensitive to employees who indicate they are not comfortable or are afraid to go to clinics or collection sites. DOT asks employers to verify with the clinic or collection site that it has taken the necessary precautions to minimize the risk of exposure to COVID-19."
DOT-regulated employees must:
Let their medical provider, and possibly their employers, know if they begin to experience COVID-19 type symptoms.
Discuss their COVID-19 related testing concerns with their employer.
Service agents are to continue to provide services to DOT-regulated employers if it is possible to do, following company policies, directions from state and local officials, and from the Centers for Disease Control and Prevention.
FMCSA's license and medical renewal waivers
In reaction to President Trump declaring a national emergency, and because many state CDL offices are closed or under staffed, the FMCSA has granted a temporary waiver enforcing the renewal of drivers licenses and medical certifications that were due for renewal between March 1 and June 30.
In its declaration FMCSA stated that states are experiencing greater than normal employee absences or have closed offices of their state driver licensing agencies in response to the guidance from the CDC too use social distancing to reduce the spread of the virus.
"As a result, many CDL and CLP holders are unable to renew their CDLs and CLPs and are unable to provide medical certificates to their State Driver Licensing Agencies. In addition, many medical providers nationwide have canceled regularly scheduled appointments to dedicate resources to the COVID-19 response," the FMCSA notice stated.
And because drivers are badly needed in order to keep essential goods and services moving the FMCSA recognizes that drivers unable to renew licenses or medical cards must still be able to perform their jobs. "Given the national emergency, there is a public need for immediate transportation of essential supplies, equipment, and persons, which requires an adequate and sustained supply of CDL holders, CLP holders, and drivers operating CMVs."
The FMCSA in its declaration notes, however, that the waiver does not apply to any of the knowledge and skills testing requirements for the CLP or DDL, or endorsements. Nor does it apply to drivers whose drivers licenses have been suspended nor withdrawn for traffic offenses.
In his interview with HDT Osiecki remarked that, "Carriers should beware that the Enforcement Notice does not necessarily preclude individual states from enforcing the prohibitions on operating a commercial motor vehicle without a valid, non-expired license, so attention should be paid to individual states, some of which have issued their own extensions of license expirations."
Also, according to an American Trucking Associations press release, the organization thanks FMCSA for their action granting the waivers.
"While America's truck drivers are out delivering the essential medical supplies, food and other goods we need to combat this virus, FMCSA has taken an important step to let drivers and carriers know how to address things like expired commercial drivers' licenses or medical cards," said ATA Vice President of Safety Policy Dan Horvath in the press release.
"With state governments moving to remote work and shuttering offices, drivers will need assistance to continue moving critical goods safely, and today's guidance is a step toward ensuring those trucks keep moving."
Sources: DOT, FMCSA, ATA, HDT, HDT
Tagged Under:
Adverse Conditions
DOT
DOT Physical
DOT Physical Exemptions
FMCSA
Pre-Employment Screening Program
Trucking Industry Concerns
Understanding The Laws