Friday Short Haul - FBI ELD hacks warning, students hack trucks, OOIDA asks for HVUT suspension
Last Updated: Thu, July 30, 2020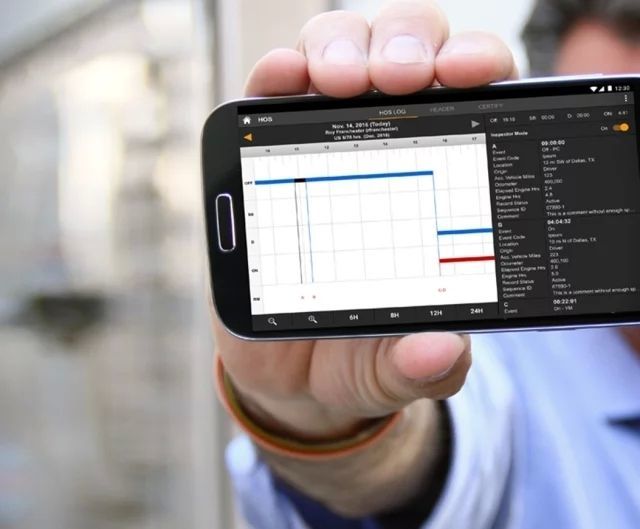 FBI warns of potential for hacking into ELDs
A cautionary notice by the FBI warning of the potential for cyber criminals to hack into a truck's electronic logging device has been received by the industry as, "much ado about nothing."
But, even as the FBI notice admits that to date there have been no reports of any actual security breaches into a carrier's ELD system, they believe the potential is still definitely there.
According to an article at Transport Topics, the FBI notice stands by the warning, saying, "Industry and academic research into a selection of self-certified ELDs found the sample of devices did little to nothing to follow cybersecurity best practices and were vulnerable to compromise."
The FBI's Private Industry Notification, which was dated July 21, went on to say that the "sample included ELDs that could be purchased off the shelf at superstores, and ELDs supplied by well-known companies."
"Cyber criminals interested in stealing data such as personal information, business and financial records, location history and vehicle tracking, or other proprietary data such as lists of customers and cargo can use vulnerabilities in ELDs as a way in to access trucking companies' enterprise networks and databases," Transport Topics reported that the notice stated.
Sharon Reynolds, chief information security officer at Omnitracs, told Transport Topics that the FBI warning was a "proactive exercise" to advise ELD developers of the need to design stronger security protocols in order to avoid potential hacks.
She agreed with others that there have been no ELD hacks that they are aware of.
Ross Froat, American Trucking Associations' director of technology and engineering policy, agrees, and he told Transport Topics that, "There have not been any cyber crime reports of trucks or their technology applications, especially by way of an ELD. The FBI notification is for informational awareness from their industry activities."
The FBI notification suggested that companies can mitigate their cyber risk by following such best practices as working directly with ELD suppliers and asking specific ELD security-related questions.
ELD security is important in that besides the tracking of a vehicle's location information, engine hours, vehicle miles, and user and vehicle and carrier identification data, a hacked ELD could potentially give a hacker access to commands affecting vehicle controls as well as data appearing on the vehicle's displays.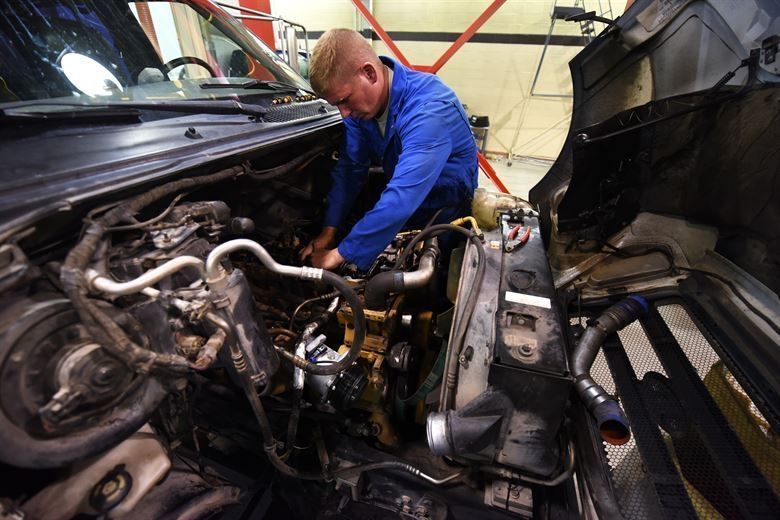 College students learning how to hack heavy trucks
Just like large corporations hire cyber sleuths to test their electronic systems for vulnerabilities, the engineering department of Colorado State University is giving students access to heavy trucks to reverse engineer their systems in order to expose and thwart hacking vulnerabilities.
The program, dubbed Student CyberTruck Experience, grew out of a National Motor Freight Traffic Association white paper on heavy vehicle cyber security, and from a NMFTA meeting on the same topic.
Jeremy Daily, an associate professor in engineering at the college, spoke on truckload data security threats during the virtual Safety and Security Conference hosted by the Truckload Carriers Association in June.
Daily said the goal of the college's program is to provide a "next-generation workforce" that would be able to work on a truck's cybersecurity aspect the same time as they work on truck maintenance.
Toward that end, students get to dig into the guts of a truck's wiring and electronics, looking for ways to exploit vulnerabilities and to practice hacking attacks. They then take that experience gained to future jobs at employers like Allison Transmission, Volvo Trucks and Blackberry, to name a few where students have gotten employment.
A vulnerability that was exploited, for example, was as simple as connecting to a truck's braking system through a rogue node introduced into the truck's electronic control unit to authorize it to perform certain tasks.
Telematics systems were also found to be especially vulnerable to knowledgeable hackers. WiFi passwords were discovered to be very easy to hack, which Daily said means "there was no real WiFi password,"
Daily told Bulk Transporter that ELDs open up a new world for hackers.
"I've also noticed that the government might be prompting us to introduce these cybersecurity vulnerabilities through things like the ELD mandate, unwittingly of course," Daily told Bulk Transporter. "Cybersecurity is full of asymmetries, which means that the attacker has the advantage, and they only need to find one victory, whereas we have to defend against everything."
Daily said he cautions against carriers using a "checkbox security" strategy, which often is the least expensive option to thwart cyber hackers. That's where companies check security items off of a list and then declare their systems secure.
"That's usually insufficient because cybersecurity is evolving, and the attackers usually get smarter, so that means our defense has to get better as well," he told Bulk Transporter. "Vehicles and transportation have relied on obscurity in the past where there are secret implementations, which are discovered with the right skill set, like reverse engineering. Then, they can be exploited because they weren't actually secure to start with."
OOIDA asks Congress for suspension of Heavy Vehicle Use Tax
In a letter dated July 30, Todd Spencer, president and CEO of the Owner-Operator Independent Drivers Association, asked Congress to consider a temporary suspension of the Heavy Vehicle Use Tax as a mitigating factor in the trucking industry downturn caused by reaction to the COVID-19 virus.
The tax, if suspended, would benefit all truckers -- those who are independent owner-operators, as well as the largest mega fleets having thousands of trucks.
The letter is addressed to Senate Majority Leader McConnell, Senate Minority Leader Schumer, House Speaker Pelosi, and House Minority Leader McCarthy, and suggests a one-year suspension of the HVUT, saying that it is "the most direct way that Congress can help every single trucking business."
At a time when America's truckers are earning well-deserved kudos from the American public because of their continuing to work during the worst virus circumstances, the trucking industry faces "an uncertain future because of low freight rates and turbulent economic conditions," according to the letter.
The letter points out that unlike efforts to suspend the Federal Excise Tax on purchases of new trucks, suspension of the HVUT would have a more immediate effect on individual truckers and carriers that have no intention of buying new vehicles in this economic climate.
The HVUT is levied on all vehicles that operate at 55,000 pounds or higher; which for the average Class 8 truck would amount to a $550 tax per vehicle – whether it is one truck or a 1,000 trucks, Spencer pointed out.
"A suspension of the HVUT will benefit each and every trucking business equally, and it will help them to meet other critical expenses. Its benefits would also be immediate and not dependent on future purchases," Spencer noted in the letter.
Sources: Transport Topics, Bulk Transporter, OOIDA letter to Congress
Tagged Under:
Electronic Logbooks
Owner Operator
The Economy And Politics
Truckers Technology