Storm breaks out from Rockies, slams into Midwest, South
Last Updated: Wed, May 8, 2019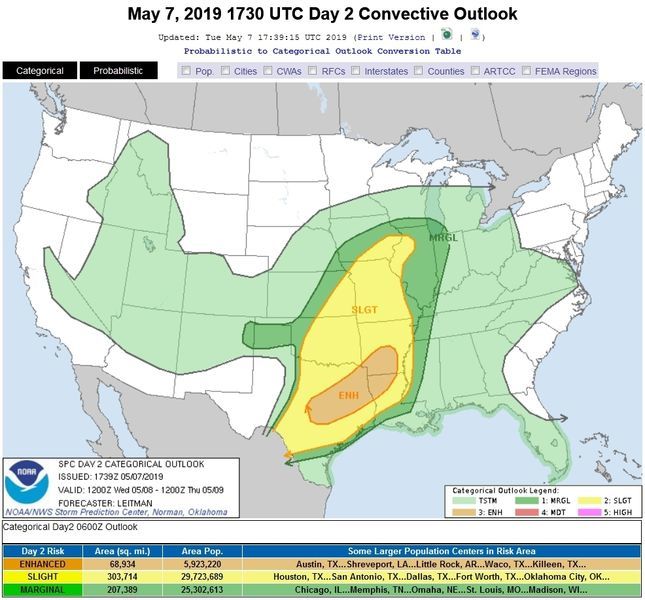 Like a visiting brother-in-law who doesn't realize he's overstayed his welcome, a giant "winter" storm is blowing through the Midwest this week bringing blizzard conditions with winds of 40-50 mph, record snowfall of 10-15 inches, and more flooding as warming weather melts off what this storm deposits.
Even though much of the country is well into spring, and even early summer-type weather, truckers are being warned along important Midwest highway corridors to expect winter conditions. The wind, especially, should prompt dead-heading drivers and those with light loads to exercise extra caution.
Drivers need to pay extra attention to chaining regulations in the states affected by this latest storm. The Owner-Operator Independent Driver's Association lists chain regulations for states that require them.
This storm got its start in the Rockies Tuesday night and is expected to impact the Great Plains and the Midwest through Thursday. The footprint of this storm will encompass an area populated by around 40 million people.
Conditions will worsen as the storm impacts the I-25 and I-90 corridors from eastern Wyoming, South Dakota and Nebraska. Southern Minnesota can expect heavy snow, while parts of Nebraska and Iowa can experience freezing rain along the I-29, I-35 and I-90 corridors.
Unfortunately, some of these areas have previously experienced record floods. And the heavy rain brought on by this storm, in addition to melting snow, could worsen the flooding situation.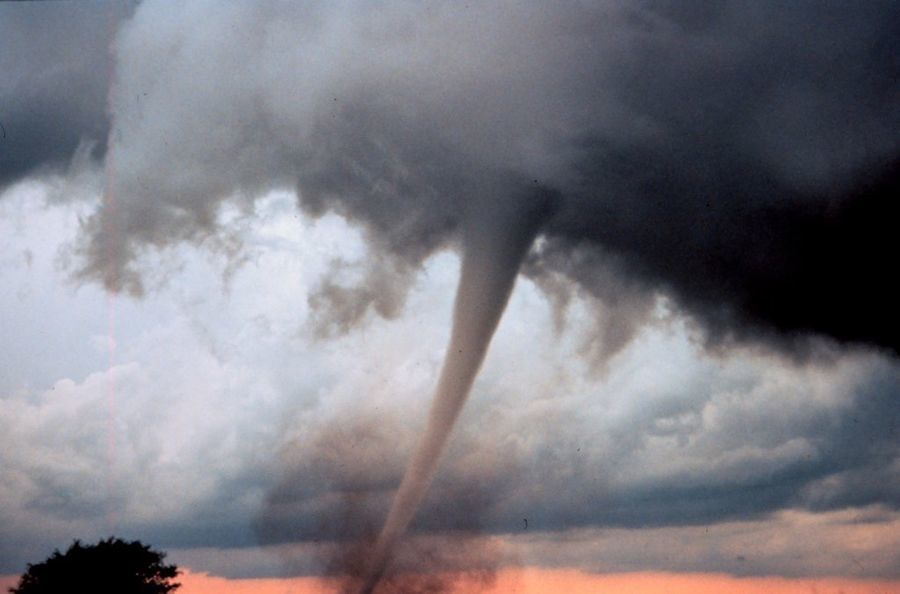 The south-central United States will join the Midwest in weather woes this week as extreme thunderstorms are expected to drop baseball-sized hail, whip up tornadoes and contribute to flooding in the Kansas, West Texas, Oklahoma and Louisiana areas.
The Houston area is being hammered by heavy rains with many streets and buildings being flooded. Tens of thousands are without power throughout the state, and airports are reporting hundreds of delays and cancellations.
The National Weather Service has issued a tornado watch for these areas, with the Texas Panhandle being most vulnerable to the effects of this intense storm creating tornadoes.
This week, these southern parts of the country will experience "perfect storm" conditions for the genesis of tornadoes. The warm, moist air from the storm, accompanied by cooler, drier air above and strong winds blowing in different directions is the perfect recipe to birth a tornado.
Tuesday, golf-ball-sized hail was reported as tornadoes moved throughout the area.
Some 4.5 million residents in the storm's path are under flash flood warnings. High water levels have prompted officials to close sections of the Mississippi River to boat traffic because of high water levels and quickening currents.
Experts are predicting that flooding danger will continue into June along the river near Missouri as the heavy rains exacerbate the situation in areas already suffering from earlier flooding.
The National Weather Service said rain is likely to continue across southeastern Iowa and eastern Illinois through the midweek with possibly up to 3 inches by Thursday.
"This may bring about more flooding or aggravate ongoing flooding," the weather service said.
Sources: FreightWaves, OOIDA Chain Law Roundup, Accuweather, Earther, NOAA
Tagged Under:
Adverse Conditions
Dealing With The Weather
Safe Driving Tips
Safe Haven
Truck Driver Safety
Winter Driving Tips