Friday Short Haul - Self-driving yard trucks, Knight-Swift partners with Truckstop.com, Security guard shoots driver
Last Updated: Thu, February 20, 2020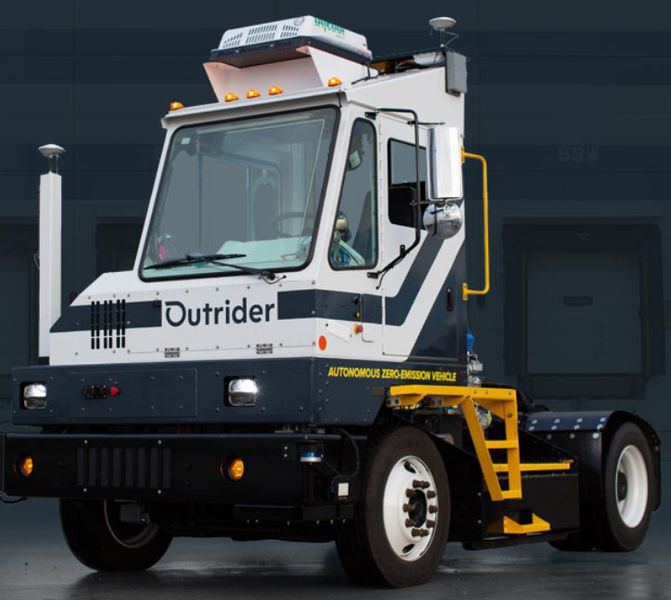 "Yard dogs" will lose their bark
The sight of yard dogs at large warehouses and distribution centers rushing from trailer parking to warehouse loading doors and hauling back empties that is so familiar to truckers everywhere is slated to take on a new form if a company called Outrider has anything to say about it.
Outrider, an autonomous yard truck innovator based in Golden, Colorado, says their "mission is to work with customers and suppliers to rapidly retire the more than 50,000 diesel-polluting yard trucks currently operating at logistics hubs throughout the U.S."
Their version of a yard truck, now in testing at Georgia-Pacific DCs and four Fortune 200 companies, runs silently and non-polluting on electricity, is remotely controlled by an operator, and is dispatched using advanced logistics software.
The company just received $53 million in funding to build up its fleet of yard trucks that they say will fix the problem of yard operations being "manual, inefficient, and hazardous."
"Logistics yards offer a confined, private-property environment and a set of discrete, repetitive tasks that make the ideal use case for autonomous technology. But today's yards are also complex, often chaotic settings, with lots of work that's performed manually," said Andrew Smith, founder and CEO of Outrider said in an Outrider news release.
"This is why an overarching systems approach – with an autonomous truck at its center – is key to automating every major operation in the yard."
Automation provided by Outrider Systems would improve efficiency in moving trailers around the yard, moving trailers to and from loading docks, hitching and unhitching trailers, connecting and disconnecting trailer brake lines, and monitoring trailer locations.
Outrider says their system integrates with the software used by large companies in their supply chain management.
"Modern distribution yards won't be just autonomous, they'll be electric," Smith stated. "Electric yard trucks are easier to operate and maintain than their diesel counterparts, and they lend themselves to better computer control."
Right now, the company has 75 employees at the Colorado facility, with two-thirds of them working dedicated on the automated yard truck program.
Knight-Swift and Truckstop.com partner up to move freight
Knight-Swift instantly took its place at the top of the list of the nation's largest commercial carriers when Knight Transportation and Swift Transportation merged in 2017.
Now, the combined carrier is going into the load-brokering business with its partnering with Truckstop.com.
The partnership will be employed in two phases. First, Knight-Swift will integrate its own logistics environment into Truckstop.com's Book It Now program; which would allow Knight-Swift to post rates for their owner-operators and partner carriers.
In the second phase of the integration Knight-Swift will migrate a large number of its owner-operators to the Truckstop.com load board. The idea is that freight brokers will flag Knight-Swift owner-operators as a preferred carrier on the board, thus vastly increasing capacity for Truckstop.com customers.
Both phases are slated for completion by March of this year.
Security guard shoots driver over reserved parking dispute
Drivers say that truck parking is becoming harder to come by, and one driver found out the hard way that parking in a reserved spot at a truck plaza can result in a hospital stay.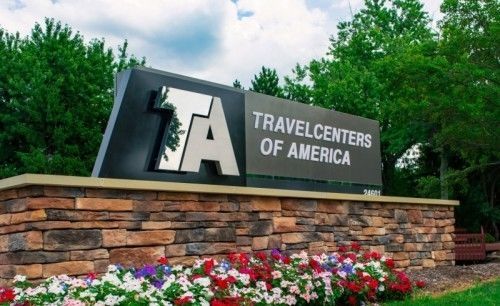 In a TA Truck Center in Oklahoma City recently a truck driver parked in a reserved spot that wasn't his own was confronted by the TA's security guard.
Local news reports, as related in the FreightWaves article, quoted Oklahoma City Police Sergeant Brad Gilmore as stating the shooting occurred when the security guard was on his rounds checking reserved spots, and apparently confronted the driver.
"A physical altercation took place. The security guard discharged his firearm," Gilmore said. The driver was taken to the hospital, and the security guard was not charged for the shooting. But Gilmore did indicate that following an investigation the district attorney could pursue further action.
A local television station quoted a truck driver who was at the scene, summing up what truck drivers face every day.
"That's pretty severe force when you're taking somebody down for parking in somebody's parking spot," Combs was quoted as saying. "Most of the time long-haul truck drivers are tired. They run eight, 10, 12 hours and when they want to go to sleep, they go to sleep. You wake them up, I mean if I get woke up, I'm kind of in a bad mood."
Sources: Outrider News Release, Yahoo Finance, FreightWaves
Tagged Under:
Autonomous Trucks
Hard Lessons Learned
Knight Transport
Owner Operator
Safe Haven
Self-Driving Vehicles
Swift Transport
Tips for Parking
Truck Driver Safety
Truck Stops