Seven drivers named as TCA's Highway Angels
Last Updated: Tue, January 21, 2020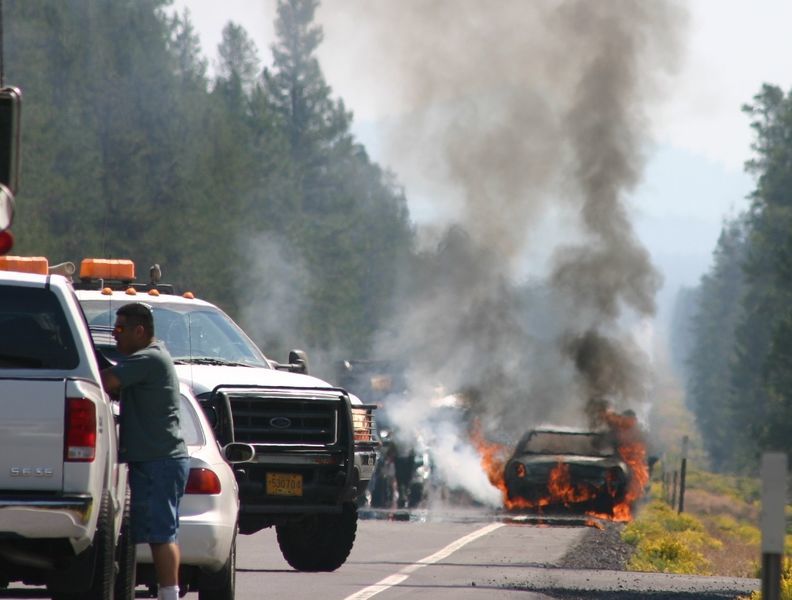 The Truckload Carriers Association has named seven drivers to its Highway Angels program, earning each of them a certificate, patch, lapel pin, and truck decals. Each of their employers also receives a certificate acknowledging their driver as a Highway Angel.
The program, begun by TCA in 1997, has honored hundreds of drivers for exemplary courtesy and courage while on the job, acknowledging good deeds that range from simple acts of kindness like fixing a flat tire to making life-saving efforts such as pulling someone from a burning vehicle and administering CPR.
Charles Jasewicz, H.O. Wolding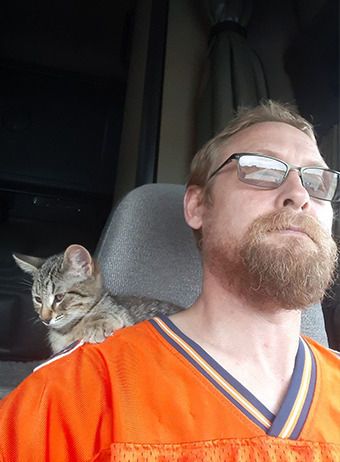 Charles Jasewicz, a driver for H.O. Wolding, became a Highway Angel for stopping to help a motorist who was ejected from his vehicle during a rollover accident and then became pinned under his vehicle.
Jasewicz was hauling a load through New Mexico on his way to Lebanon, Tennessee, when about 10 miles outside of Tucumcari he spotted what looked like an abandoned vehicle just off of the highway.
He said that he normally doesn't pull over for abandoned vehicles in the desert as they are a common thing there. But as he was going to pass by he saw legs moving from underneath the four-door sedan.
The car was upright on its wheels, but Jasewicz said it looked like the vehicle had probably lost control, crossed the median, rolled over, ejected the driver and then landed upright on top of him.
"The driver was kicking his legs and yelling for help," Charles says. "He was dead center under the car. The engine was still running and the exhaust pipe was resting on his neck, burning him. He was screaming that he couldn't breathe."
Jasewicz turned off the car's motor, then attempted to free the driver, and with the help of a couple of Old Dominion Freight Line drivers who had pulled over as well, they were able to wedge a spare tire under the car's bumper to lift the hot exhaust pipe off of the trapped man.
Emergency responders arrived about 30 minutes later and, using air bags, were able to free the man. It is reported that the car's driver was expected to survive.
Stafford Albertson, Networtrans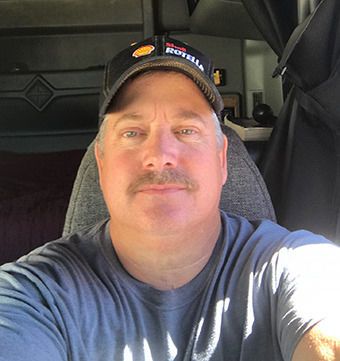 Albertson became unexpectedly busy one early morning about 70 miles outside of Shreveport, Louisiana, when he came upon an accident involving a box truck on its side.
The cab was mangled, and others were helping the driver who had been ejected. But someone said there was another man in the cab who needed help. So Albertson worked to dig him out from under a pile of debris dislodged because of the wreck.
As emergency personnel arrived and announced that a Life Air Rescue helicopter was on the way Albertson recognized that the helicopter would turn the cargo consisting of paint cans which were now strewn all over the site into dangerous flying objects.
"I knew those paint cans would become like shrapnel when the helicopter came in, so we needed him to land where no one would be too close."
Albertson relied on his experience as a combat life saver in the military where he had experience helping land helicopters, and helped ensure the pilot made a safe landing.
Charles Vos, Bison Transport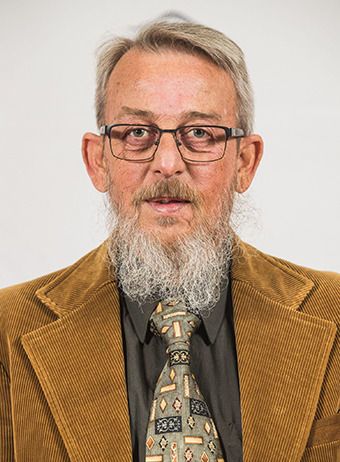 Charles Vos of Bison Transport came upon a semi truck on fire on I-335 near Emporia, Kansas, and was able to help extract the unconscious driver from the burning cab just seconds before the whole cab became fully involved.
Vos, with his wife as passenger, pulled over and attempted to put the fire out with a fire extinguisher. But it became apparent that the fire was too advanced, and they knew they had to try to free the driver from the burning cab.
They managed to free the driver just seconds before it would have been too late. "We dragged him up the ditch to the shoulder, maybe 50 yards away," says Vos.
Vos and another helper who was a nurse took turns doing chest compressions on the victim until a state trooper arrived about 40 minutes later. The trooper had a breathing apparatus that allowed the nurse to start mouth-to-mouth CPR.
Vos said the man never did regain consciousness by the time he was taken away by ambulance. "We don't know if he survived or not. We did as much as we could."
Warren Brownlee, ABF Freight System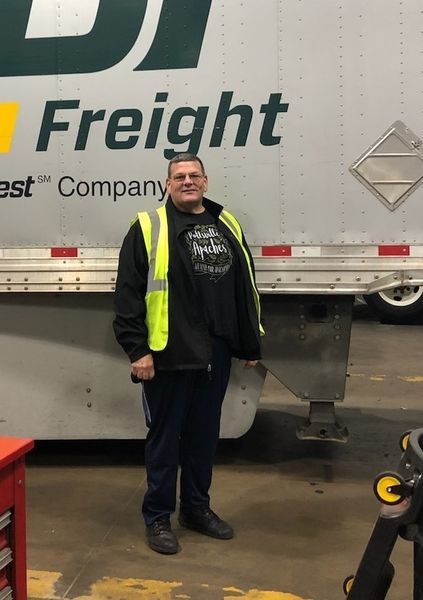 Warren Brownlee of ABF Freight System positioned his truck and two trailers in a blocking pattern to prevent a possible worse accident when he encountered a disabled vehicle on a busy highway during a dark and rainy night.
Brownlee was just leaving Dallas for Arkansas when he rounded a curve and encountered a black pickup truck spun out and pointing into traffic.
"It was a black truck on a black night on black pavement," shares Brownlee. "I realized someone was going to hit them."
After positioning his truck in a serpentine configuration to protect the pickup from oncoming traffic he called 911, and then stood by until help arrived.
This incident struck home for Brownlee, as his daughter was killed a couple of years ago in a traffic accident caused by an driver who was allegedly under the influence of a chemical substance.
Linden O'Donnell, Challenger Motor Freight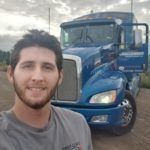 Rookie driver Linden O'Donnell, with Challenger Motor Freight, witnessed a t-bone accident at 4:30 am on I-280 in New Jersey, and was on the scene quick enough to extinguish flames that would have endangered the five occupants of the vehicle that slammed into a stalled vehicle on the freeway.
O'Donnell says that he was passed at high speed by a vehicle, and saw the driver make no effort to avoid crashing into a stalled vehicle on the freeway about 500 feet ahead.
The occupants of the stalled vehicle were standing on the shoulder and out of danger, but the people in the car that crashed into their vehicle were injured and the driver appeared to be incoherent and impaired.
When O'Donnell saw flames beginning to lick out from the vehicle's engine he ran to his truck and grabbed a fire extinguisher to work on the flames so everyone could get out.
O'Donnell told TCA that he had been driving for only a couple of months, but took up driving because his dad had driven truck for several years and he had seen how much he liked it.
Thinking back on the accident he witnessed he says there's no way he wouldn't have stopped. "It was very reactive," he says. "I had to do this. It could have been really bad."
Robert Digrazia, ABF Freight System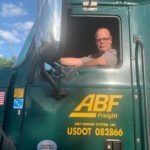 Robert Digrazia, a driver for ABF Freight System, successuly extinguished a vehicle fire and helped a young girl to safety, but says he was dismayed at the lack of help from other drivers and that they even drove recklessly around them during the incident.
The incident occurred on a two-lane road in Bradenton, Florida, when Degrazia came upon a disabled vehicle in the roadway that had flames coming from the driver's side door.
By the time he had got his truck stopped and jumped out with a fire extinguisher he saw that the driver's side door was fully engulfed in flame. The girl, who was in her late teens, had managed to kick the door open and escape the flames, and Digrazia worked to extinguish the fire.
While the shaken girl called her father and 911 Digrazia continued to cover that side of the car with fire repellant, but the constant horn blowing from passing motorists, and even with some motorists driving between the disabled car and Digrazia's truck, prompted him to get back in his truck and move along.
He knew that the girl was safe and help was on the way.
Jeffery Zeeb, Bison Transport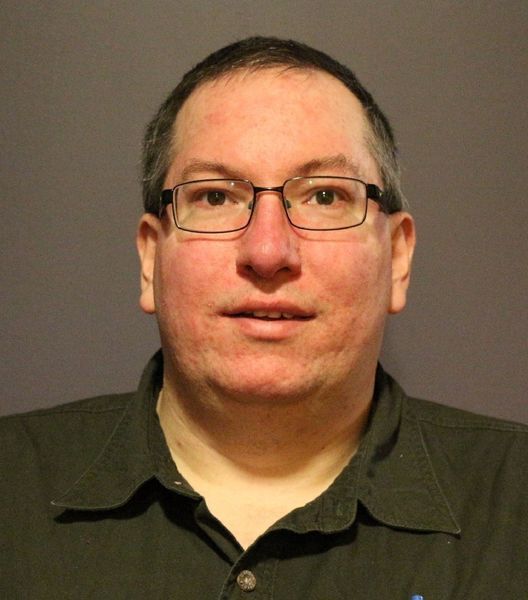 Bison Transport driver Jeffery Zeeb used all the resources available to him one rainy, foggy night in British Columbia when he rounded a curve and came upon a car that had crashed into a tree that had fallen across the road.
Verifying that the shaken and confused driver was OK, and fearful that approaching traffic might also hit the tree or run into the disabled vehicle, Zeeb called the Royal Canadian Mounted Police and a tow truck.
He then grabbed flares, road safety triangles and a warning light from his truck and placed them on the curve to alert other motorists to the danger.
While waiting for the RMCP to arrive he worked to direct traffic for about 45 minutes until emergency personnel began to arrive on the scene.
Sources: TCA Newsroom
Tagged Under:
Adverse Conditions
Dealing With The Weather
Driver Responsibilities
H.O. Wolding
Truck Driving Stories
Trucking Accidents