FMCSA looking to put under-21 drivers on interstate hauls
Last Updated: Tue, September 8, 2020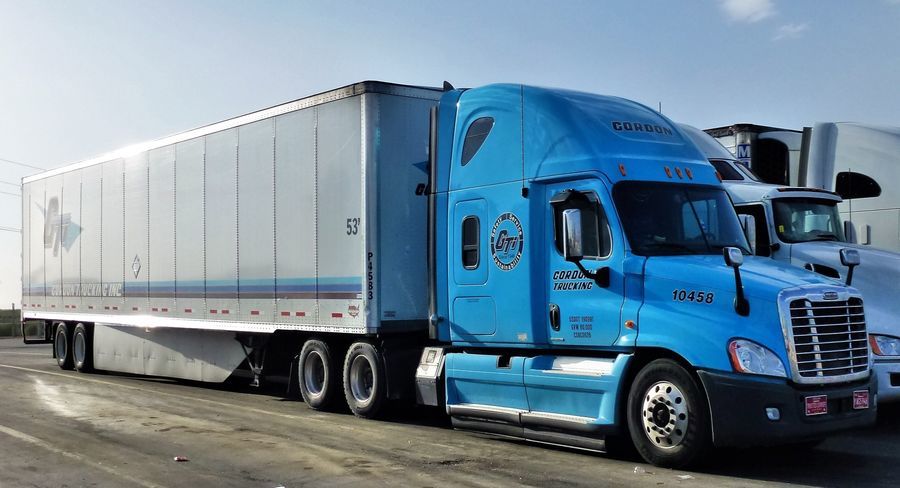 After examining 1,118 comments from last year's announcement of an under-21 commercial driver pilot program the Federal Motor Carrier Safety Administration announced on Friday a new pilot program testing the feasibility of allowing 18 through 20-year-old drivers to operate large commercial motor vehicles in interstate commerce.
A new round of public comments are sought concurrent to the implementation of the new pilot program. The FMCSA has listed last year's Federal Register docket for making comments -- FMCSA-2018-0346 – presumably for adding new comments to the existing ones.
"This action will allow the Agency to carefully examine the safety, feasibility, and possible economic benefits of allowing 18 to 20-year-old drivers to operate in interstate commerce," said FMCSA Deputy Administrator Wiley Deck, in an FMCSA news release.
"Safety is always FMCSA's top priority, so we encourage drivers, motor carriers, and interested citizens to review this proposed new pilot program and share their thoughts and opinions."
The under-21 commercial driver proposal was covered at length by the news media when it was first announced, drawing more than 1,100 comments to the proposal's docket from stakeholders in the industry and truck drivers. The FMCSA took many of those into consideration, and has tailored the new pilot program with some changes reflecting those comments.
Broadly, the Agency proposes a pilot program to allow drivers to participate if they fall within two categories:
18 to 20-year-old commercial driver's license holders who operate CMVs in interstate commerce while taking part in a 120-hour probationary period and a subsequent 280-hour probationary period under an apprenticeship program established by an employer
19 and 20-year-old commercial drivers who have operated CMVs in intrastate commerce for a minimum of one year and 25,000 miles.
FMCSA studied previous comments
During last year's comment period on the FMCSA's under-21 driver proposal the agency received comments from more than 1,000 individuals and 95 organizations.
The agency said that 504 comments favoring the proposal, and 486 opposing it. The remainder of the 1,118 comments received were those offering conditional support, asking questions, or offering other suggestions.
Among the agencies favoring the under-21 driver proposal were such notable organizations as American Trucking Associations, Commercial Vehicle Training Association and Truckload Carriers Association, including a number of commercial driver training groups, state trucking associations, insurance providers and towing services.
Opposing the under-21 driver proposal in the comments were the usual truck safety interests such as Advocates for Highway and Auto Safety, Citizens for Reliable and Safe Highways, the Owner-Operator Independent Drivers Association, Parents Against Tired Truckers, and the Trucking Alliance.
The new pilot program
The FMCSA is looking for around 200 young drivers aged 18, 19 and 20 years old who match the categories mentioned above to become part of the pilot program.
Once a member of the pilot group ages out at 21 he or she can no longer participate in the program and would have to be replaced by a new member in the proper age range.
The FMCSA may continue to track the safety record of any study group driver who continues driving for a participating motor carrier after they turn 21.
Drivers in this new study group will be limited in the types of vehicles they may drive and the kinds of cargo they may haul. They will not be allowed to operate vehicles hauling passengers or hazardous materials, or drive special configuration vehicles like doubles, triples, or cargo tanks.
According to the FMCSA's Federal Register announcement, to qualify as a study group participant, the driver must not have:
Had more than one license
Had his or her intrastate CDL suspended, revoked, cancelled, or disqualified
Had any conviction for a violation of State or local law relating to motor vehicle traffic control (other than a parking violation) arising in connection with any traffic crash and have no record of a crash in which he or she was at fault
Been convicted of violations while operating a motor vehicle including those related to alcohol and controlled substances; and for such violations as refusing to take an alcohol test, leaving the scene of a crash, etc.
In addition, participants in the study group will be required to operate commercial vehicles equipped with various vehicle safety technologies such as an active-braking collision mitigation system, forward-facing video cameras, automatic or automatic-manual transmissions, and speed limiters set to 65 miles per hour.
FMCSA's instructions for commenting on the new under-21 driver pilot program say to go to regulations.gov, put the docket number "FMCSA-2018-0346" in the Keyword box, click Search, and then select Comment Now on the next page, choosing whether you are submitting your comment as an individual or on behalf of a third party.
Source: FMCSA news release, Pilot Program PDF, CCJ
Tagged Under:
Drug and Alcohol Testing
FMCSA
Gordon Trucking