Trucking leaders think some recent changes might become permanent in the industry
Last Updated: Sun, April 19, 2020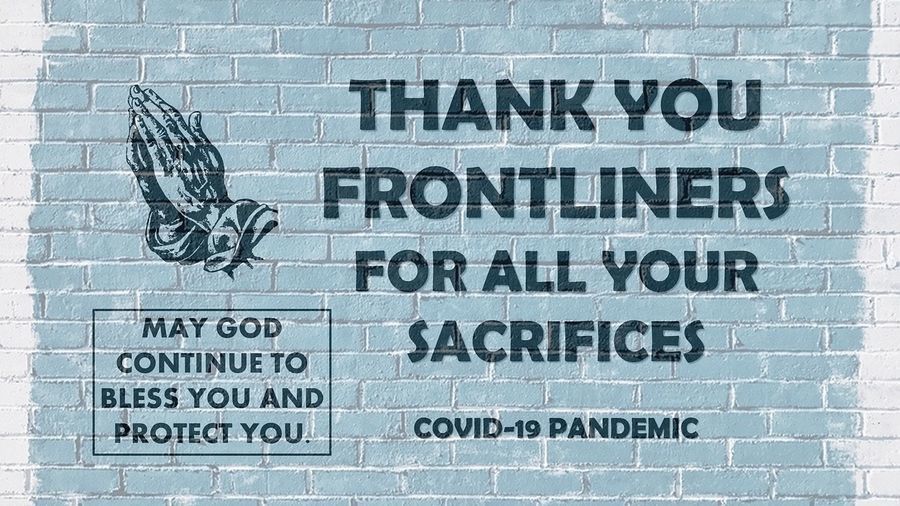 Truckers have been getting a lot of love lately, but the industry is becoming concerned about the long-term effect of the reaction to the COVID-19 virus.
As most everyone is aware, online retailing has increased dramatically during this COVID-19 virus era. It goes without saying, then, that segments of the trucking and transportation industry are going to get an accompanying boost in demand for their services.
What might not be readily apparent to the layman, however, is something that commercial carriers are beginning to feel – some carriers, particularly those in the final-mile and home-delivery business, are experiencing boon times, while other carriers are finding many of their customers going out of business, and taking with them their freight demand.
In a recent Yahoo Finance article Roadmaster Group CEO John Wilbur likened it to the trucking industry hitting a "brick wall."
He said that the new virus-driven trend toward e-commerce could portend a permanent change toward favoring the online retailers over the brick and mortar sellers.
"It's been quite a run over the last couple of weeks because normally we either slide into or climb out of a dip, but this one hit everyone like a brick wall," Wilbur told Yahoo Finance. "It has accelerated the trend towards e-commerce, final mile and home delivery of everything from groceries to toiletries…. We've got people ordering online that weren't before. I think there's permanent change here."
So, while trucking shipments to grocery and discount retailers is up by 82 percent recently over the same period last year, many businesses remain closed causing some commercial carriers to find almost no demand for their services.
"We've had some supply chains that have just had a surge in demand well over capacity [while] others have fallen to zero. It's been a real struggle for the management teams out there to redeploy capacity to the supply chains that really needed it, which are food, supplies, and medical PPE," Wilbur said in the Yahoo Finance article.
How the trucking industry is changing
CRST International, an Iowa-based large trucking firm, told KCRG news recently how the reaction to the virus is changing the industry.
While recognizing that the industry is changing dramatically over just the past few weeks, representatives of the Iowa carrier say that for the good of the economy they still must keep freight moving.
"It's scary, quite honestly," Hugh Ekberg, the President, and CEO of CRST International, told KCRG News. "And on top of that because we're in trucking, the role of our company in this country and in this economy, is we have to keep things moving."
He says that what they are seeing now is something they haven't seen before in their 65 years in business. Ekberg says that the surge in freight early in the virus panic, like toilet paper, water, and cleaning supplies, has spiked, but many of their bread and butter customers like department stores and other retailers have closed down.
At first, hauling the surge freight balanced out the other businesses that were closed, but that has changed. Because of this sudden drop off in demand CRST has had to change the way they operate.
"We are seeing this week and a little bit last week total volume starting to come down," Ekberg told KCRG News. "We do know that we are entering a recession. We in the trucking industry did get the benefit of that big surge in demand And surge in movement of goods, but it's going to soften. We are going to see overall decline and we're starting to see that show itself a little stronger now."
Despite the present situation, Ekberg is optimistic.
"We don't know how deep it goes in terms of the decline, or how quickly it comes back, but we know it's going to go down and it's going to come back up," Ekberg is quoted in the KCRG News article. "Exactly how it's shaped is yet to be determined."
It's the same for commercial carriers globally
Internationally, trucking firms report very similar financial hardships to what is experienced in the United States because of the COVID-19 panic.
Today's Trucking compiled an anthology of how the virus pandemic has affected trucking in the United Kingdom, Europe, India and Australia. The news is not good – with descriptions like "disastrous" and "complete mess" coming from industry leaders overseas, where freight companies are experiencing low or non-existent freight demand, and inadequate or no facilities for drivers.
The United Kingdom
A spokesperson from an organization called the Road Haulage Association, which manages British fleets, said that "half of the U.K. fleet is parked and inactive."
Rod McKenzie, managing director of policy and public affairs for RHA, said that many U.K. commercial carriers, especially the small to medium-sized ones, are facing financial ruin because they work on a profit margin of 1-3 percent, and the "cash flow has dried up."
There are about 300,000 truck drivers in the U.K., and about 520,000 trucks.
He did say that the problem with truck stops closing has been solved through RHA's campaigning of government officials.
The European Union
The European haulage sector employs some three million people, and drivers before the COVID-19 crisis hit enjoyed relatively unlimited travel across the borders of the European Union's 27 member states.
However, that changed with the high incidence of virus-related deaths, especially in Italy, Spain and France, and most of the EU states have imposed severe border-crossing restrictions.
Like in the United States, drivers in Europe are having difficulties renewing their permits, and in finding suitable rest stops and places to eat.
India
India is in total nationwide lockdown, a measure that also applies to almost the whole trucking industry.
"It's a complete mess," Kultaran Singh Atwal, president of All India Motor Transport Congress, told Today's Trucking.
Many of the country's trucks hauling hundreds of millions of dollars worth of freight became stranded, with no way to offload their loads. Drivers merely abandoned their vehicles and went home.
According to Atwal, only about 10 percent of the country's 20 million drivers of 10 million commercial vehicles are still on the road, but he expects even those will call it quits if the situation continues.
He said that there are no workers available to handle the essential supplies that are still being freighted because of government mandates forcing everyone to stay home.
The few drivers that have remained to haul freight find themselves unable to find food and restroom facilities at the traditional dhabas, roadside restaurants, as they are all closed.
Australia
Australian trucking leaders have been lobbying the government for a financial bailout similar to the stimulus packages that have been passed by the United States Congress.
Industry leaders say that the nation's 200,000 drivers and 50,000 trucking firms, many of them being companies that have only one to five trucks, need the JobKeeper and JobSeeker payments to keep afloat during the virus crisis.
Qualifying employers would receive $3,000 per month per employee for six months.
The Australian Trucking Association has been working with government to keep truck stops and rest areas open for truckers, and to ensure that drivers have the protections they need to make safe deliveries.
If the virus situation continues, the ATA said they will be asking for help from the military to help provide roadside support like washrooms and such.
Sources: Truck News, Yahoo Finance, KCRG News, Yahoo Finance
Tagged Under:
Adverse Conditions
CRST Van Expedited
Trucking Industry Concerns
Trucking News