Will Amazon's pay-per-day plan influence the industry?
Last Updated: Tue, November 26, 2019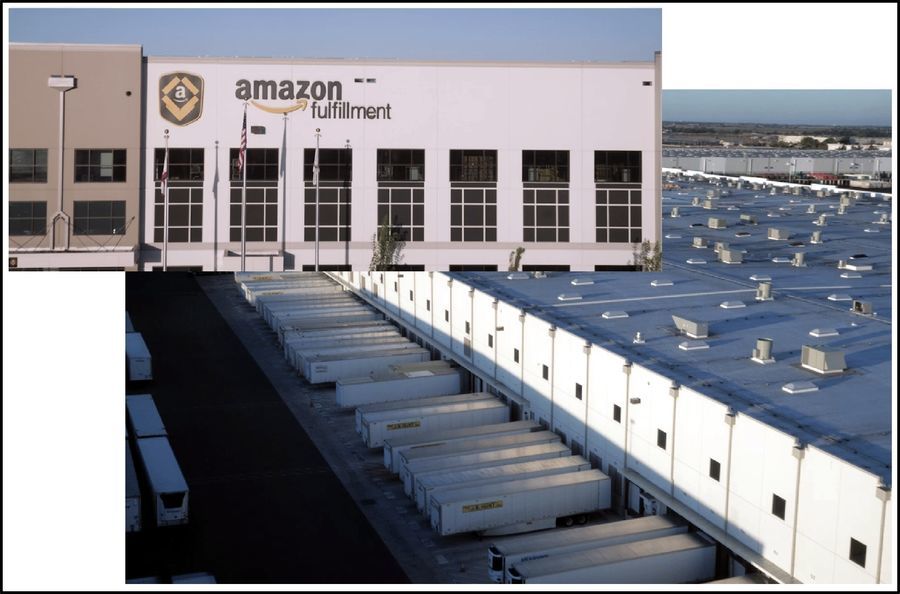 When Amazon began buying thousands of Prime branded semi-trailers a few years ago, and more-recently was reported to be taking delivery on a large number of branded day-cab tractors, there was no doubt among industry watchers that the online sales giant was going to become a player in the freight-hauling business.
Everybody knows that Amazon does things differently, virtually revolutionizing the way the world shops.
Now, the word is out that Amazon is taking a revolutionary approach to paying drivers who will be hauling their cargo … changing the way drivers have been paid since about the 1930s.
Long story, short – Amazon has been using a method for the past couple of years to pay drivers by the day, eschewing the almost century-long method of paying drivers by the mile.
This information comes by way of Business Insider, which got access to an Amazon internal company document outlining the pay plan.
In an interview with Business Insider an Amazon spokesperson confirmed the pay plan.
"This approach has been used for the past two years with the hundreds of line-haul service partners in Amazon's carrier network who have driven millions of loads this year globally," the representative told Business Insider.
"By offering a day rate, carriers are able to see exactly how much they'll make and know they'll be fully utilized and compensated," the spokesperson added. "We're proud of the positive partnership with our widespread carrier base who do a great job transporting packages for our customers."
Drivers are paid for a day's work on a three-tier scale.
Solo1 will pay drivers from $600 to $800 for each work day. The variable rate depends on where the driver's starting locations are at. For example, drivers running out of Bradley International Airport, Connecticut, and from locations in Philadelphia will receive the highest pay. Some cities like Miami and Jacksonville, Florida; and Mobile, Alabama, will be on the lower end of the pay scale.
Solo2 drivers will make runs that require more than one day away from their starting locations. A two-day run in a sleeper cab with a 10-hour rest break will earn the driver from $1,360 to $1,750. Phoenix, Arizona, and Reno, Nevada, rank at the top pay for this tier, with Charlotte, North Carolina, ranking near the lower end of pay.
The third tier of pay goes to team drivers. A team can earn from $7,545 to $10,000 for sharing driving during multi-day runs. The best location for earning the highest pay is for teams who make runs from Denver, while the lower pay scale goes to teams running out of Chattanooga, Tennessee, and Atlanta, Georgia.
Truckers are suspicious of how well this will work for them
Independent drivers and trucking companies that have previously signed up for Amazon loads say the sales giant pays on average about 18 percent less than prevailing spot rates, with a proportionally greater number of dead-head miles.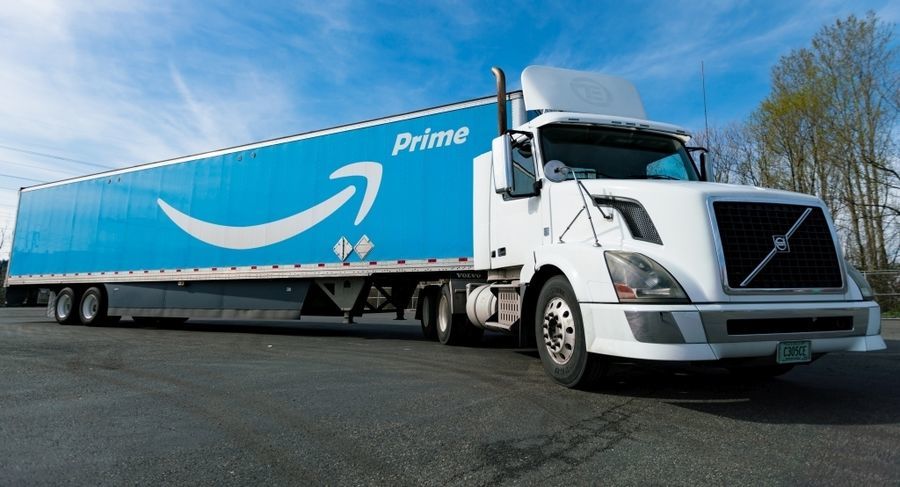 A New Jersey-based commercial carrier who experienced Amazon's pay-per-day told Invest Records that his take-home pay declined as a result of the change in payment method.
Another spokesman for a regional trucking company reported to Business Insider that, "We didn't make it past the initial bid process because the rates were just ridiculous," he said. "I love Amazon. I get all of my stuff off of Amazon, but I don't want to do business with them."
With these sentiments in mind, it is thought, Amazon logistics managers hope that changes brought about by the new kind of pay plan will entice drivers to sign up for loads, and apply in the future to be company drivers.
"My guess is Amazon may have had a hard time getting truck drivers, so they thought, 'Let's make it more attractive for trucking companies and to help us,'" Kevin Sterling, Global Securities' managing director, told Business Insider. "It's a win-win for everyone."
The reason that Amazon drivers end up running more empty miles lies in the fact that so many loads are run from dedicated Amazon facilities to other Amazon facilities, often having no return load – and as every trucker knows, dead-head means no pay in the current pay-by-mile scenario.
Amazon is betting, too, that their new driver payment plan will align with the increasing clamor out there among drivers that they should be getting paid for work accomplished beyond miles rolling down the highway.
Court cases are becoming more frequent with drivers claiming that per-mile pay deprives them of mandated minimum pay for performing such non-driving tasks as waiting at detention, searching for empties and parking while taking mandated rest breaks while being fully responsible for the freight in their trailers.
One study by the U.S. Department of Transportation found that detention costs truck drivers up to $1.3 billion in pay each year.
Sources: Invest Records, Business Insider, Business Insider
Tagged Under:
Choosing A Trucking Company
Regional Jobs
Team Driving
Truck Driver Salary