FMCSA takes a further look at detention time
Last Updated: Mon, June 10, 2019
Driver detention time is coming under the scrutiny of the Federal Motor Carrier Safety Administration, and drivers and other interested parties are being asked to submit comments regarding this important area of the truck freight-hauling industry.
Beginning June 10 the FMCSA is opening a comment period asking truckers how much time they spend at shippers and receivers waiting to be loaded and unloaded. The agency is specifically seeking information that might lead to a correlation between detention times and highway safety.
Persons interested in commenting on the FMCSA's "Request for Information Concerning Commercial Motor Vehicle Driver Detention Times During Loading and Unloading" may do so by going to the comment website at www.regulations.gov and searching for Docket Number FMCSA-2019-0054.
Specifically, FMCSA requests information that addresses the following questions:
Are data currently available that can accurately record loading, unloading, and delay times?
Is there technology available that could record and delineate prompt loading and unloading times versus the extended delays sometimes experienced by drivers?
How can delay times be captured and recorded in a systematic, comparable manner?
Could systematic collection and publication of loading, unloading, and delay times be useful in driver or carrier business decisions and help to reduce loading, unloading, and delay times?
What should FMCSA use as an estimate of reasonable loading/unloading time? Please provide a basis for your response.
How do contract arrangements between carriers and shippers address acceptable wait times? Do these arrangements include penalties for delays attributable to a carrier or shipper?
What actions by FMCSA, within its current statutory authority, would help to reduce loading, unloading, and delay times?
The comment period runs for 90 days from June 10.
Background
The financial impact of loading and unloading delays has already been studied, and it has been estimated that up to $1.3 billion is lost in total by commercial truck drivers per year, or up to $1,534 per year by individual drivers, according to a 2018 Department of Transportation's Office of Inspector General report.
The DOT reported that, "We estimated that a 15-minute increase in average dwell time—the total time spent by a truck at a facility—increases the average expected crash rate by 6.2 percent," because of driver frustration due to reduced income, which may lead to dangerous behaviors such as speeding and violations of hours of service requirements.
That study also revealed that higher crash rates correlated with even small increases in detention times. And it's that effect of detention times that the FMCSA is trying to nail down.
Back in 2011 the Government Accountability Office recommended that FMCSA examine the extent to which detention time contributes to hours of service violations and driver fatigue.
In response, FMCSA looked at a sample of carriers and found that drivers experienced detention during about 10 percent of their stops, for an average wait of about 1.4 hours beyond the commonly accepted two-hour loading and unloading time.
Then, in 2018 DOT recommended that FMCSA expand the study to collect and analyze data on driver detention, with a focus on determining separate delay times for loading and unloading, and their different effects on safe driving.
DOT was looking to fill the "critical data gap" in their understanding of the detention issue.
FMCSA's response is this latest study and comment period, where it is seeking information regarding "data sources, methodologies, and potential technologies that could provide insight into loading and unloading delays experienced by CMV drivers," according to the FMCSA document filed with the Federal Register on June 10.
FMCSA accepting applications to Under-21 military driver pilot program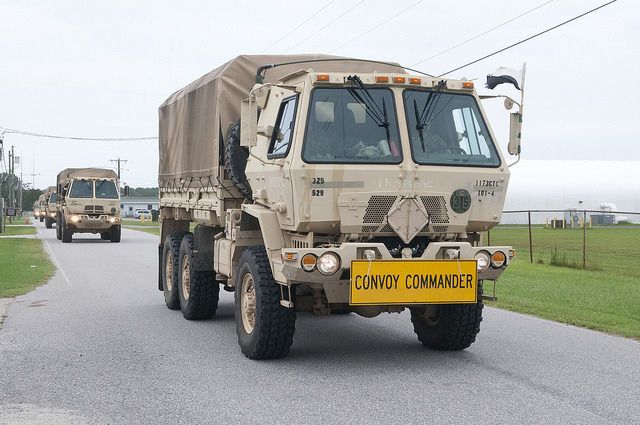 As a followup to its previous study on implementing a federal rule allowing under-21 former military CDL holders to drive commercial big rigs interstate the FMCSA has announced in a June 3 news release that it is now accepting applications for a pilot program.
The pilot program will allow drivers between 18 and 20 years old to drive big rigs outside their licensing state as long as they have acquired the military equivalent of a CDL and are participating in a trucking company's program.
The pilot program is expected to run for up to three years, during which the safety records of participating drivers will be compared with a control group of drivers' records.
This is a separate program from the one announced by the FMCSA last month seeking public comment on potentially allowing non-military under-21 drivers to operate commercial vehicles outside their home states.
Sources: Federal Register, CDL Life, Transportation Network
Tagged Under:
Changing Careers
DOT
FMCSA
Military Veterans In Trucking
Trucking Industry Concerns