Friday Short Haul - ATA at White House USMCA signing, AB-5 fight continues, toughest jobs
Last Updated: Thu, January 30, 2020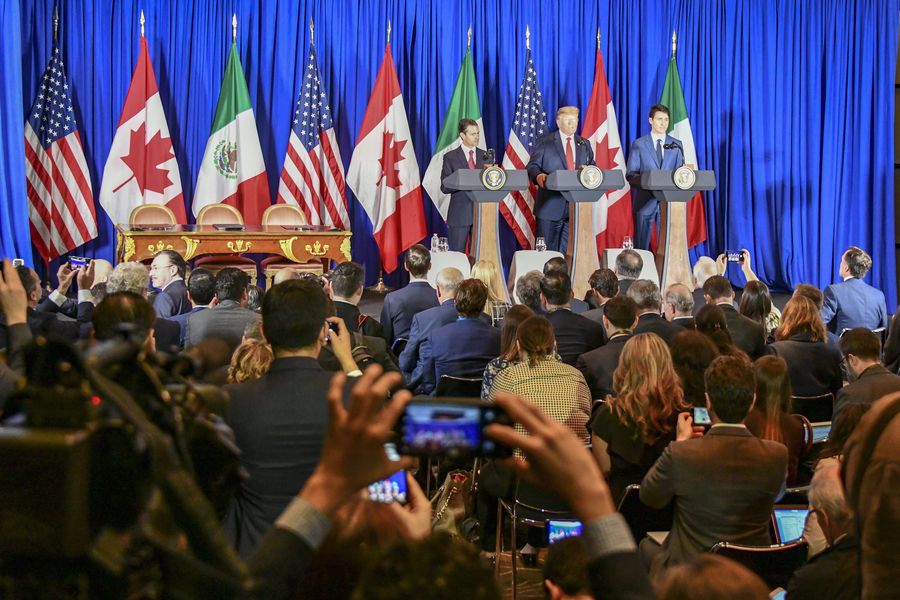 White House signing: USMCA lauded as boon to trucking
The trucking industry was well-represented at the White House Wednesday as President Trump signed the newly passed United States Mexico Canada Agreement.
Chief among the representatives joining American Trucking Associations CEO Chris Spear were 12 professional truck driver members of America's Road Team. Between them, the 12 can boast more than 33 million safe-driving miles throughout their careers.
Drivers in attendance during the signing were:
Ina Daly, XPO Logistics
Steve Fields, YRC Freight
David Green, Werner Enterprises Inc.
Rhonda Hartman, Old Dominion Freight Line
John Lex, Walmart Transportation
Don Logan, FedEx Freight
Charlton Paul, UPS Freight
Dion Saiz, FedEx Freight
Russ Simpson, Holland
Dee Sova, Prime Inc.
Tony Spero, ABF Freight System
Derrick Whittle, Cargo Transporters
In an ATA news release Spear stated:
"Today's signing ceremony is the beginning of the next phase in our strong and productive relationship with Mexico and Canada, ATA and our members are proud to have been engaged throughout the process, attending the ministerial conferences and working with the administration and our trucking partners in Canada and Mexico to shape this final outcome. We commend President Trump for making this a top priority of his presidency and seeing it through to completion."
The ATA points out that the influence of the new north American agreement is not trivial. Annual U.S. exports to Canada and Mexico are projected to increase by $33 from the current NAFTA baseline, resulting in an overall increase in the U.S. gross domestic product by $68 billion.
Also expected to increase are the number of jobs involved in north American international trade … goods that are largely transported by trucks; which already move more than $770 billion worth of goods each year. Trade between the three countries support roughly 90,000 jobs in the trucking industry alone, with 60,000 of those being truck drivers.
"Trucks move 70% of all freight in the U.S. and 76% of the freight that moves between the U.S. and our closest neighbors, so we expect trucking will see significant benefits from USMCA as the agreement boosts exports to Canada and Mexico and generates a measurable increase in our gross domestic product in the years ahead," ATA Chief Economist and Senior Vice President of International Trade Policy and Cross-Border Operations Bob Costello, announced in the news release.
"We look forward to working with leaders in all three countries to ensure smooth enactment of USMCA."
AB-5 fight goes to the U.S. Court of Appeals for the 9th Circuit
Judges in the U.S. Court of Appeals for the 9th Circuit will get a taste of the fight to squash California's new worker classification law as California's Attorney General Xavier Becerra and the Teamsters Union join together to ask them to review a recent injunction against that law's enforcement.
Opponents say California's new law, labeled AB-5, is preempted by the Federal Aviation Administration Authorization Act regulating motor carriers, and will ask the 9th Circuit judges to invoke preemption as the main thrust of their review.
The 9th Circuit is just one step away from the U.S. Supreme Court, and court watchers say no matter what the 9th Circuit ruling is an appeal to the highest court in the land is likely.
Some say the trip to the U.S. Supreme Court could be even quicker than expected as there might be an interlocutory appeal filed. An interlocutory appeal can be made even before a court's ruling, thus bypassing that court to head to the next-level court if the appeal is granted.
On January 16 the California Trucking Association and two carriers won an injunction against the new law in the U.S. District Court for Southern District of California. A notice of appeal filed Wednesday by the law's proponents is what will send that injunction ruling for review with the 9th Circuit Court.
California's AB-5 has been heavily challenged ever since going into effect on January 1 by those who oppose the state's adopting a legal standard that mandates assigning independent contractor drivers as employees if they drive for a company that is in the business of hauling freight.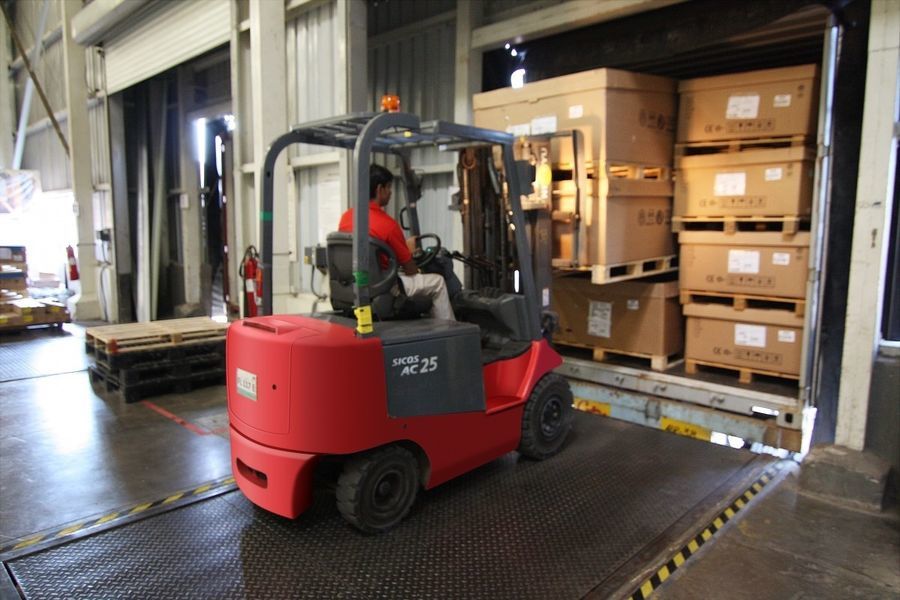 Truck drivers rank low in list of most physically demanding jobs
It's undisputed that driving a truck is one of the most dangerous jobs in the United States, with 927 losing their lives on the job last year.
However, that being said, driving a truck doesn't even register in the top 100 of the most physically demanding jobs. To know which job in the transportation industry that ranks high as the most physically demanding overall, a trucker has merely to step outside the cab and watch his or her truck being loaded or unloaded.
According to a survey by the Occupational Information Network that compared the overall level of physical demands for different jobs based on strength, stamina, coordination and flexibility, warehouse workers, known by truckers as "lumpers" ranked 19th overall for those kinds of job demands.
The survey noted that the annual wage for the almost 3 million hand laborers and material movers who keep America's trucks loaded with freight is just around $30,000.
So, what job did the survey find to be the most physically demanding? Topping the list with an overall physical demand index of 97.0 and registering 100 on an index for stamina, flexibility and coordination was the job of dancer.
Even so, the average annual salary of $43,000 for the job of dancer comes in slightly below that of the average truck driver.
Sources: ATA News Release, Bloomberg Law, CCJ
Tagged Under:
Owner Operator
The Economy And Politics
Trucking Industry Concerns
Trucking News
Unions In Trucking