Friday Short Haul - Passenger car drivers, spotted lanternfly, women drivers
Last Updated: Thu, October 17, 2019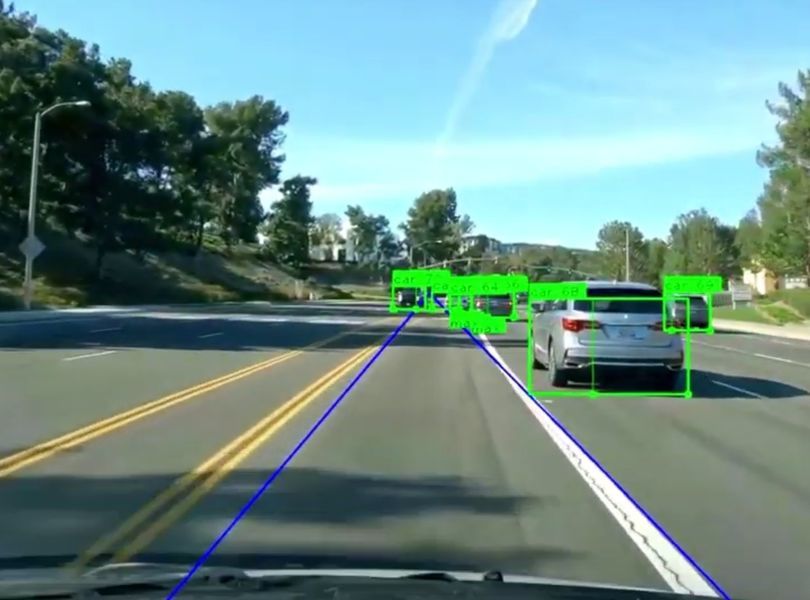 Are car drivers safer than truck drivers? They think they are
As noted in a recent Trucking Truth article, truck drivers are without question safer drivers than the driving population as a whole; which is seen in the fact that the vast majority of car-truck encounters are the fault of the passenger vehicle drivers.
However, according to a recent Verizon Connect survey, car drivers don't see it that way.
The survey found that 83 percent of car drivers believe that they are safer drivers than truck drivers. And 67 percent of these car drivers also believe that truck drivers put their schedules ahead of safety on the road.
Apparently, it's a matter of perception ... or, rather, misperception.
While there are hundreds of thousands of commercial vehicles on the road at a given time, there are also many millions of passenger vehicles riding alongside them.
Hundreds, or thousands, of vehicles might pass a behemoth on the side of the road that has been involved in an accident, or car drivers have encountered one truck driving erratically or speeding. They then draw their conclusions about trucking in general.
For example, 81 percent of survey respondents say they have seen a truck being driven dangerously.
Also:
69 percent say they have seen a truck speeding
55 percent have seen one making abrupt lane changes
46 percent have seen a truck driving erratically
38 percent report seeing one running or nearly running off the road
37 percent were taking turns or corners too quickly
Video monitoring of commercial drivers came up as a survey question.
Fully 84 percent of urban adults, and 69 percent of suburban adults said drivers should be monitored by videos in the cabs.
Fleets are actually going in that direction these days anyway, but many are also taking even further steps to improve safety.
Collision-mitigation and lane-departure systems are increasingly incorporated into trucks safety regimen.
For example, Schneider National reduced rear-end collisions by 69 percent after implementing collision-mitigation systems that monitor ahead of the truck and alert drivers and even apply braking if necessary.
These systems, in addition to artificial intelligence technologies that are making their way into truck cabs not only improve safety but also reduce insurance premiums, a concern as those costs continue to rise.
Whether these improvements in safety trickle down to influence passenger car drivers' perception of truck drivers remains to be seen.
Spotted lanternfly problem not going away
Efforts by authorities, aided by stringent rules for truck drivers in spotted lanterfly areas, has not seemed to eradicate the vicious pest, or has even contained it to controlled areas.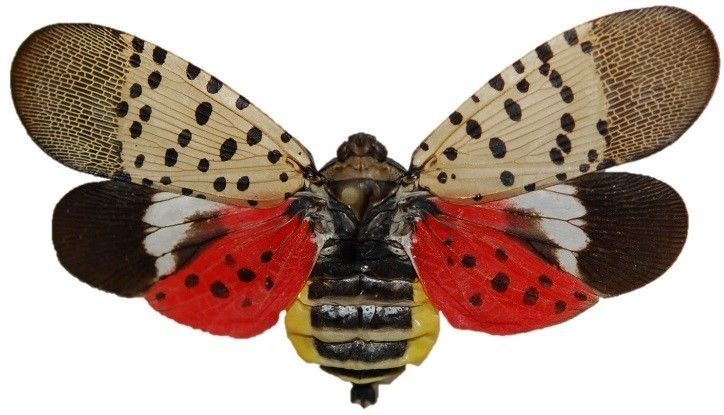 In fact, authorities on both coasts, namely the California agricultural and New York areas, are bracing for the inevitable movement of the pest into those regions.
The lanternfly does catastrophic damage to 70 varieties of trees and crops by sucking the life out of them. Control has consisted of implementing strict rules for truck drivers that require them to carefully inspect their trucks for the invasive pest. Drivers in quarantine areas are required to take a class and receive certification before entering those areas.
Spotting of the lanternfly on a truck could subject that driver to being put out of service.
Despite these measures, however, the lanternfly has now been spotted in Virginia, Delaware, Pennsylvania, Maryland and recently in New Jersey, where the lanternfly quickly spread from three to eight counties.
New York State agriculture officials say that none have been reported in that state so far, but that they believe they naturally will migrate over from the infested next-door states eventually.
In the meantime, California officials worry not only about the spread of the lanternfly invasion from the East Coast, but also from ships that come into West Coast ports from China. China is thought to be the original source of this invasive species.
If this pest gets ahold of California's very high-value crops like grapes, walnuts, avocados and pistachios, along with the myriad of tree fruits produced there, it could have a devastating effect on the multi-billion dollar agriculture industry.
Women seeing truck driving as breaking down the equal-pay barrier
More women are seeking jobs driving trucks than ever before. In 2018 there were 234,234 female drivers plying America's roads in commercial vehicles. That number is up 68 percent since 2010.
More than 200,000 female drivers might sound like a lot, but it is still only 7 percent of the total number of drivers.
In any event, one of the draws to women is the idea that "the steering wheel knows no gender," as one person said. Drivers are paid by experience level, routes, mileage, among others, none of which are gender specific.
Trucks, too, are being designed, not necessarily intentionally, to be more women-friendly, what with technological advances like automatic shifting, steering assists, and in-cab fifth-wheel and tandem-sliding controls, leveling the playing field.
Sources: FreightWaves, Transport Topics, Fox News, Fox Business
Tagged Under:
Choosing A Trucking Company
Driver Responsibilities
Driver-Facing Cameras
Schneider National
Trucking Accidents
Women In Trucking