Truckers and Guns: What Is and Is Not Legal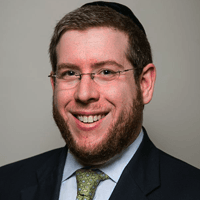 Many CDL drivers find themselves venturing through or delivering loads in neighborhoods where a bit of personal protection sounds reasonable. But it can be difficult to know when it is and is not legal to carry a firearm on your person or in your cab. Unfortunately, there are many legal layers to be parsed – federal, state, and local – and there is no one, single, universal answer. That said, here is are some broad guidelines that should help truckers in most scenarios.
Know Where Your Permit Is Valid
Most states that issue concealed carry permits also recognize concealed carry permits from at least a few other states – but not all. Knowing which states recognize your permit can be difficult. For example, a permit issued in New York is valid in Vermont but not in any other nearby state. That changes when you get as far out as Virginia and North Carolina, which do recognize New York permits. By contrast, a Texas-issued permit is recognized in 32 of the 48 continental states. If you don't know off the top of your head where your permit is valid, check out this interactive map:
USA Carry Concealed Carry Permit Reciprocity Map
When In Doubt, Lock It Up
The Firearms Owners' Protection Act (FOPA) allows the transportation of legally acquired guns across state lines under certain conditions. You must lock up the weapon, unloaded, and place it in a location that makes it not immediately available (i.e. not the glove compartment or under the seat). The ammunition must be stored separately.
Consider Alternatives
While nothing matches a gun for level of protection, you may also want to consider having a non-firearm weapon more readily available when traveling through states that don't recognize your permit. Of course, you need to be aware of when and where those weapons are valid too. For example, brass knuckles, ballistic knives and similar weapons are illegal in New Jersey. A stun gun/taser can be purchased and carried without a permit in California and Texas, but is prohibited in New York and Rhode Island.
Expect Legal Problems
If there's one thing that is certain it's that carrying a firearm in your truck can lead to unexpected problems. A state that allows concealed carry might have a city or district that does not. For example, even a New York State-issued permit is not valid in New York City. Plus, your employer may have rules regarding this, so make sure you ask before accepting the job and be sure to check out their handbook, if they have one. No matter what happens, if you find yourself in legal hot water because of your firearm, make sure you hire an attorney to help sort it out.
Tagged Under:
Driver Responsibilities
Firearms
Guns In Trucking
Understanding The Laws
Weapons