Friday Short Haul - Autonomous delivery, HOS rules changes, CDL retest
Last Updated: Thu, June 6, 2019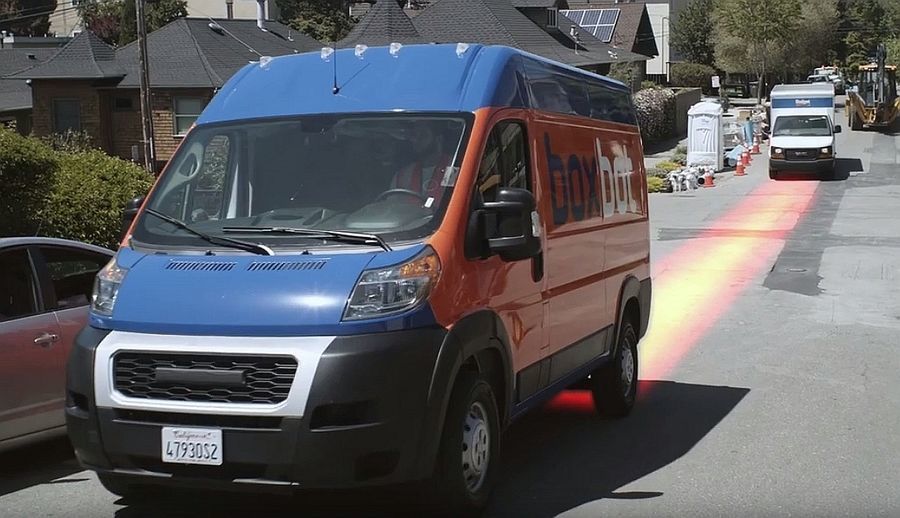 Missing link in autonomous vehicle chain of delivery being forged now
Anybody who has ever had to use the parcel box provided with the cluster mailboxes in an apartment building, condo complex, or a subdivision will be able to relate to a new delivery paradigm being explored by autonomous delivery system startup Boxbot.
Hoping to fill the last-mile niche that is being overlooked by the autonomous big-rig developers, Boxbot says it's self-driving electric vehicles will arrive at residence and commercial customers' doors with parcel lockers in the side allowing recipients to get their packages free from the worry of door-step package thieves.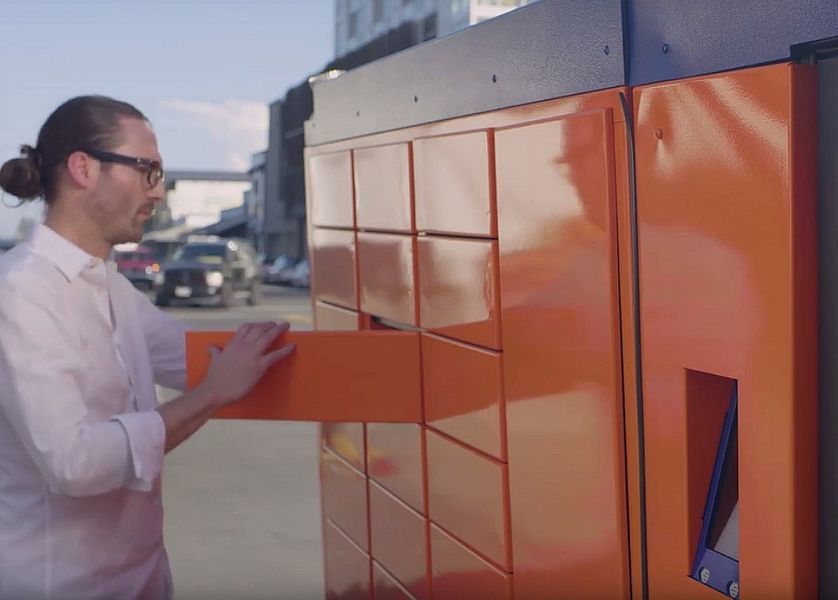 Boxbot's plans include highly automated warehouse hubs in residential neighborhoods. Customers can schedule deliveries from these hubs, and will be given a code by text messages allowing them to access the parcel locker that contains their package.
Former Uber, Tesla and Amazon employees founded the Oakland, California, company; which is operating on $7.5 million it has raised in venture capital since last year.
The company also has a partnership with OnTrac, with plans to begin operating in some undisclosed areas in Northern California. The California Department of Motor Vehicles has granted Boxbot a permit to test its autonomous vehicles with the provision that a safety driver must be present.
Today's release of HOS rules changes delayed
The much-anticipated Federal Motor Carrier Safety Administration release of proposed new hours of service rules changes originally targeted for June 7 has been moved back to some time later this month.
Ray Martinez, FMCSA administrator, said the delay comes from continued questioning by the White House Office of Management and Budget; which has to sign off on the proposed changes before the FMCSA can implement them.
According to an FMCSA spokesperson, they are committed to move quickly within the rulemaking process and said the new rule will be published as soon as it is received from the OMB; which has had the rulemaking proposal since March of this year.
As part of its rulemaking process the FMCSA opened the proposal to public comment, and received more than 5,200 comments before closing the comment period on Oct. 10, 2018.
Briefly, FMCSA is considering changes to rules regarding the shorthaul HOS limit, the HOS exception for bad driving conditions, the 30-minute rest-break rule, and a revision of the split sleeper-berth rule.
Congress retains 30-minute break provision in 2020 budget bill
Setting itself up for a possible clash with the FMCSA, Congress has included language in its Transportation, Housing and Urban Development appropriations bill for 2020 fiscal year prohibiting FMCSA from eliminating the 30-minute rest break.
It is widely expected that the 30-minute break is being considered in FMCSA's latest proposed HOS rules changes that are currently under review by the OMB, and that will be released to FMCSA later this month.
According to an analysis by Overdrive, however, there are two factors leaning toward the 30-minute rule being killed or changed:
FMCSA's final implementation of the proposed HOS rules will likely take place after the THUD bill expires next September, making the bill a non-issue. Congress would then have to renew its efforts to retain the 30-minute break in deliberations for the 2021 fiscal year bill.
Lawmakers would likely face an uphill battle in the House and Senate and various committees, going against opposition from industry groups, opposing lawmakers and possibly even FMCSA itself.
Hundreds must retake CDL test
The North Carolina Division of Motor Vehicles has sent letters to 280 CDL holders saying they must retake the test in order to keep their licenses to drive commercially.
All of the letter recipients went through Carolina Truck Driving School, based in Charlotte, North Carolina.
Although the school had three employees who were official testers, DMV officials say the school testers did not follow federal and state guidelines. In addition, the school is missing some 450 records.
Affected CDL holders have until the middle of June to retake the test.
The Charlotte location closed in November, the owner claiming it wasn't making a profit, but a truck driving school owned by the same owner in Tennessee remains open.
The school is making an instructor, truck and trailer available at two DMV locations – Statesville and Rock Hill – in mid June in order to help drivers with the retake. Drivers may contact Josh Douglas with Carolina Truck Driving School, 704-603-3000, for more information.
Sources: Transport Topics, Overdrive, Go-by-Truck, Trucks
Tagged Under:
Autonomous Trucks
CDL Exam
CDL Test Preparation
FMCSA
Hours Of Service
Self-Driving Vehicles
Trucking Industry Concerns