TCA honors four new Highway Angels
Last Updated: Sun, March 21, 2021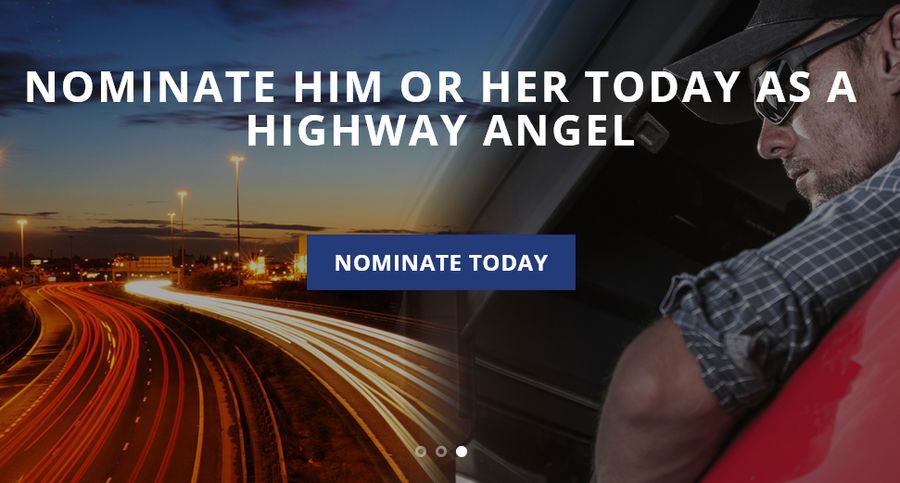 Others wouldn't stop, but Melton driver came to aid of an elderly man
Ty Hinton, of Olla, Louisiana, was on his way to pick up a load in Peoria, Illinois, for Melton Truck Lines when he spotted an elderly man sitting on the sidewalk next to the street.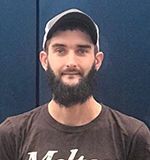 "He was fiddling around with a walker," recalled Hinton. "That threw up a flag in my head. I remember my grandma having a walker and falling and not being able to get back up. I thought about it for a second and decided I couldn't not go check on him."
Hinton made a U-turn in his rig and came back to see if he could help the man. He told him he'd been sitting on the sidewalk for hours. He'd tripped on a patch of mud walking to get groceries with his walker. The hot sun had been beating down on him, and he had a cut on his arm from the fall.
The truck driver got the man onto the seat of his walker, and handed him a bottle of water seeing that the man was borderline dehydrated. He also gave him a cold compress for his arm.
"I alerted the authorities and waited with him," he said. "His son arrived before the paramedics got there and thanked me. He said he was so thankful that a complete stranger had stopped. But I did what I hope anyone else would do . . . it was a little upsetting to me that he'd been sitting there that long. In the 20-30 minutes I had been sitting there, so many cars went by and I thought, 'wow, how did nobody see this guy?' It took me stopping a 70-foot vehicle to stop and help him."
Later, Hinton learned that the man's son had called his employer to let them know he was grateful for what Hinton had done for his dad.
"I'm not normally the kind of person to seek recognition for what I do. I was just raised to be humble and helpful."
The elderly man also called Hinton. "We had a good 30-40 minute conversation," he said. "It's the first time I've ever been in a situation like that. I let instinct kick in and I helped. A load can wait. That man couldn't. I'm glad I was paying attention. I think that's why others didn't stop. They were too busy doing their own thing and passed him by. My grandparents taught me to be compassionate toward everyone. When you see someone in trouble, you help."
Canadian trucker in Texas makes Silver Alert find
"I'd always thought it'd be cool to help find someone," Kirk Szecsodi, from Winnipeg, Manitoba, driving for Len Dubois Trucking, Inc., told Truckload Carriers. During a stop to take his 30-minute break at a Love's Truck Stop on U.S. 287 near Quanah, Texas, it turned out that Szecsodi did just that.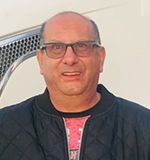 A few hours earlier, he had seen a Silver Alert message on a digital highway sign while rolling down U.S. 287 near Waco, Texas. The alert was for an elderly man driving a black Dodge Charger. Szecsodi said he jotted down the vehicle made and model and license plate number.
Then, while at the truck stop, he told what happened.
"I went inside for a while and as I was walking out the front door, this elderly man held the door open for me." He saw the man walk to a black Dodge Charger, so he made note of the number. "I only got part of the license plate number," he said. "But I thought that might be the guy."
Back at his truck, he checked the number against the note he had made from the Silver Alert. "That was the guy!" he told Truckload Carriers. "I called the police and told them I had seen him in a black Charger heading toward Amarillo."
The police called him back about 20 minutes later to tell him that they had found the man and he was safe. "It's incredible that the very person on the Silver Alert was standing right there holding the door for me! That was the most bizarre part," he said. He's relieved that things worked out well.
Driver trainer helps fellow driver with a trailer fire
Kris Stauffacher, and 11-year veteran driver for Melton Truck Lines, from Collinsville, Oklahoma, who had also been a trainer for five-and-a-half years, gave his student a good object lesson on the day that he stopped on the help a fellow driver whose trailer was on fire on the side of the road.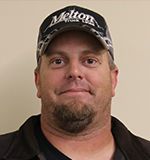 Trainer and student were making their way north on I-45 near Alma, Texas, around 4 am when they saw a truck on fire up ahead. He pulled over and grabbed his fire extinguisher.
"The trailer was pretty much fully engulfed," he shared with TCA. The driver was safe, and had already used up his fire extinguisher. "It looked like the fire was coming from the drive tires." said Stauffacher.
"They were starting to creep up on the sleeper," he added. So he deployed his fire extinguisher to keep the flames from spreading to the tractor. "The flames went into the trailer and just ate it up. I asked the driver what he was hauling and he said beer, so it wasn't anything hazardous."
"I was shocked by how many people just drove by and didn't do anything," said Stauffacher. "This is a well-traveled road. We could have maybe saved the trailer. The ironic part is that I've been a trainer for five-and-a-half years. I tell them (student drivers) if there's someone who needs help we need to stop. We have fire extinguishers and water and blankets on the truck. We can call for help and do more than just drive on. People would rather take videos on their cell phone than help. As a professional driver, 9 times out of 10, if there's an accident, normally we're the first ones on the scene because there's so many of us. That's someone's family member. It's not mandated, but I can stop and render some help."
"I've come across several things in my career," he concluded. "I've reported brush fires, spinouts in the winter—I try to stop and help. We're a brotherhood, we're out here doing the same thing. I would want someone to help me."
Sympathetic attitude toward hit and run victim earned him Highway Angel wings
Jackie Burnette, of Woodlawn, Virginia, said he was on I-40 where I-85 connects near Greensboro, North Carolina, driving for Mountain River trucking, when he suddenly got hit so hard his front end nearly lifted off the ground.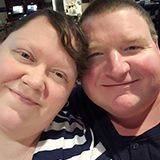 "I'd been hit hard and it was hard to hold it in the lane," he shared with TCA. "I looked and saw that a car had just kinda skated off me and then went off to the side."
It took him a mile to get safely stopped. He called 911, and his safety officer, then went back to check on the driver who hit him.
"There was a young lady and the first thing she did was say how sorry she was and that she didn't mean to hit me. I asked if she was okay. She was really shaken up. She said she thought someone had hit her and pushed her into me. It all happened so fast. I went over and looked and sure enough, someone coming from an on ramp had struck her and pushed her into me and then drove off," said Burnette.
"She said she was so sorry about my truck. I told her I didn't care about that and as long as she was okay I was good. She was so torn up and said she was afraid someone was going to be mean. I said, 'Who's gonna be mean, let's go whip 'em now.' I was just trying to get her to laugh. She was so upset."
When the woman's father arrived, he asked Burnette how his truck came through during the accident. He said, "It could be better, but all in all it's not real bad. She did hit it hard though. We've got big metal fenders on the bumpers that probably weigh 200 pounds. The boss man don't skimp."
"The reason this accident wasn't worse than it was . . . I have to give the boss man credit for his equipment. He's got FlowBelows in between the drive tires (axels) on the tractor. When she hit the fender, she bounced off and came down the side and back into my drive wheels. If it weren't for the FlowBelows, it would have sucked her in beneath the trailer and this would have been a lot worse story."
Afterward, the young woman, a college student, sent a message to Jackie. In part she wrote:
This wreck taught me that life is not in your control. Sometimes your fate is put into the hands of others and through those situations, blessings bloom. I whole-heartedly do not think I would be alive if Jackie was not driving that truck . . . his actions behind the wheel are enough to make him an angel in my eyes and the eyes of all of my loved ones . . . the care and genuine concern he had for me after the crash was nothing short of exceptional. A text that will always touch my heart was one he sent me the day after the crash . . . "Yesterday was just one day in a great life. Don't be afraid to get back behind the wheel. It's like riding a bike, you fall off you get back on." Since that crash, I have been able to take Jackie's advice and get back on that "bike." This makes you appreciate every moment that God gives us on this earth . . . and makes you thankful that people like Jackie are behind the wheel of vehicles with that much power. No matter what, Jackie will forever be an angel to me.
---
Dave Wickenhauser went on the road driving big rigs after retiring from 33 years in newspaper journalism. His trucking novel, "Crimson Highway" the first in the Hugh Mann series, is available as an Amazon paperback, and as an Amazon Kindle ebook.
Sources:
Hinton
,
Szecsodi
,
Stauffacher
,
Burnette
Tagged Under:
Life On The Road
Melton
Truck Driving Stories
Trucking Accidents