Friday Short Haul - DOL on sleeper pay, UPS drone delivery, Geowiz ELDs
Last Updated: Thu, July 25, 2019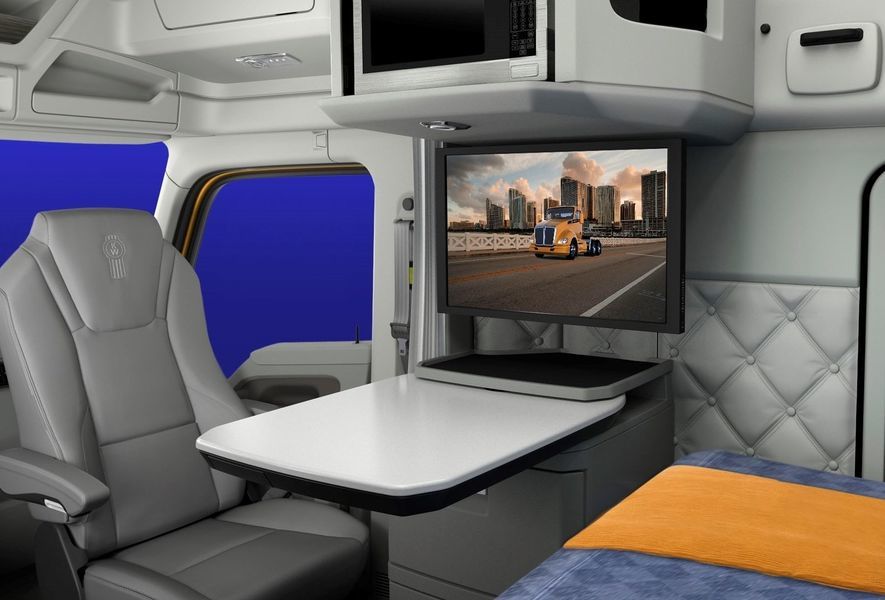 DOL's opinion letter offers no hope for drivers' sleeper berth pay
On July 22 the U.S. Department of Labor released an opinion in favor of commercial trucking companies in regard to the complaint from drivers that they should be paid at least minimum wage for hours spent off duty in their sleeper berths.
While not carrying the weight of law, the DOL opinion could be considered by the FMCSA in its newest look at revising the hours of service rules. The agency has scheduled its delayed report on HOS rule changes for release next week.
The opinion was written to answer a specific query by a small, 10-truck-fleet motor carrier that hauls interstate, and where its drivers regularly take multi-day trips requiring sleeper time.
In its letter to the DOL the carrier provided information about a driver's theoretical week where he had spent 55.84 hours driving, inspecting, cleaning, fueling and completing paperwork, and then spent 49.96 hours in the sleeper berth. The carrier related that during the driver's sleeper berth time he did not do any work, and was not on call to perform work.
The question from the carrier was whether it had satisfied its federal minimum wage obligation under the Federal Labor Standards Act by paying the driver at least minimum wage for the almost 56 hours he had worked, but not for the almost 50 hours he was off duty in the sleeper berth.
In its opinion letter the DOL noted the following activities that a driver might encounter that he should be paid for: Waiting, sleeping under certain conditions, and traveling.
Waiting requiring compensation, according to Wage and Hour Division regulations, is time spent waiting at a site to be loaded or unloaded. The trucker is "engaged to wait," in WHD parlance, and on duty if his time "belongs to and is controlled by the employer."
On the other hand, if the driver is off duty and waiting, usually over a longer period of time, for a new load, for example, then he is "waiting to be engaged," and should not be paid for his time. The DOL opinion asserts that such time is available to the driver to be "used for his own purposes."
Sleeping time that might earn the driver some pay includes if he is required to be on duty by the employer, and not working, but on call to perform a duty at any time, or if he or she is doing paperwork or reading work-related materials. In other words, the DOL says "the driver's time is not his or her own."
An exception that would not earn the driver pay is if the driver has been on duty for longer than 24 hours and he and the company agree he should set aside five to eight hours of non-pay sleeper berth time.
Traveling time deserving of compensation applies to a trainer/trainee situation or team drivers where the non-driving "driver" is required to be attentive as a trainer, assistant or helper, and is thus "working while riding," the DOL opinion said.
The exception is that when those trainers, assistants, team drivers, etc, are off duty in the sleeper berth they are "completely relieved of their duties," and are not deserving of compensation.
In its opinion letter the DOL says its position is consistent with several court decisions, and with prevailing practice in the trucking industry.
The DOL's opinion to the carrier concluded:
"The driver's time spent in the berth was time when the driver was relieved of all duties and was permitted to sleep in adequate facilities furnished by the employer, and presumptively non-working, off-duty time.
"You have represented that, when the driver was in the berth, he did not perform any work and was not on call to perform work. Accordingly, the driver's time in the berth was not compensable."
ATA praises the DOL opinion
A news release from the American Trucking Associations, which represents thousands of truckers across the nation, praised the DOL decision:
Today, American Trucking Associations President and CEO Chris Spear thanked the Department of Labor for issuing an opinion clarifying that time spent in the sleeper berth does not count as compensable time.

"ATA welcomes today's opinion letter from DOL Wage and Hour Division Administrator Cheryl Stanton that concluded time spent by a commercial driver in the sleeper berth does not count as compensable hours under the federal Fair Labor Standards Act, unless the driver is actually performing work or on call.

"This opinion, which is consistent with decades-old DOL regulations, the weight of judicial authority, and the long understanding of the trucking industry, clears up confusion created by two recent court decisions that called the compensability of sleeper berth time into question.

"ATA commends Acting Secretary Pizzella and Administrator Stanton for adopting a straightforward, plain-language reading of the law, rather than the burdensome alternative interpretation embraced by those outlier decisions.

"ATA also commends the Department for making guidance like this available through opinion letters, which provide an opportunity for stakeholders to better understand their compliance obligations prospectively, rather than settling such matters only after the fact, through costly and wasteful litigation."
UPS forms drone delivery company, applies for Federal certification
Building on its limited debut using drones to deliver blood and organs to hospitals in Raleigh, North Carolina, UPS has ratcheted up its program by creating a subsidiary called UPS Flight Forward, Inc., and has applied for Part 135 certification with the U.S. Federal Aviation Administration, which would allow it to extend its drone delivery service nationwide.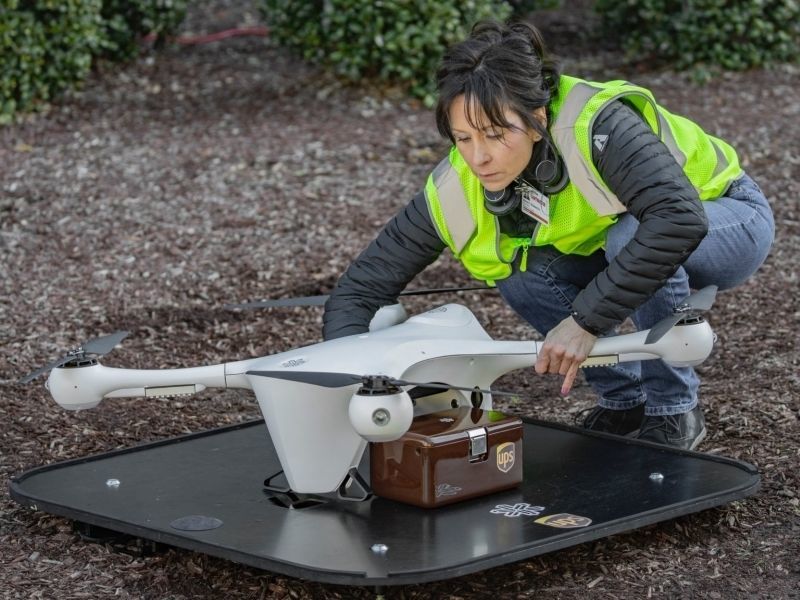 The company hopes to receive certification this year, hoping to be one of the first fully certified, revenue-generating drone operations in the United States.
The certification would allow UPS to operate the drones beyond an operator's visual line of sight, and for flying day or night. Currently, these kinds of flight are highly restricted, with few exceptions granted.
"UPS is committed to using technology to transform the way we do business," said Scott Price, UPS chief transformation and strategy officer in a UPS news release. "UPS's formation of a drone delivery company and application to begin regular operations under this level of certification is historic for UPS and for the drone and logistics industries."
UPS has been participating in a limited program under the FAA allowing 10 state and local governments to work with drone innovators to test drone delivery technology. Companies such as Uber, FedEx, Intel, Qualcomm, Airmap and Flirtey have signed up for the program. Amazon is notably not a participant.
GeoSpace Labs offers no-charge ELD logging
As the hard deadline for compliance with FMCSA's electronic logging device mandate approaches, one company, GeoSpace Labs, says its ELD offering should help take away the sting for drivers and companies that have not switched over yet.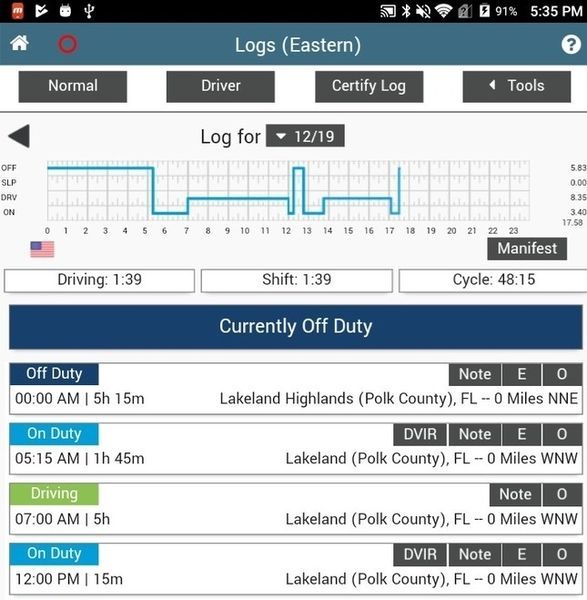 Its device, called the Geowiz, is one of only a handful of ELDs that come with no monthly logging fee, but GeoSpace Labs boasts it has the same features as the other systems -- and more. It is fully FMCSA compliant, and satisfies all legal requirements. Monthly fees with the "pay to play" units run from $20 to $70.
"As an owner/operator focused on managing both compliance and the bottom line, a professional ELD tool with no monthly fee is a game changer and can save thousands of dollars over just a few years, and has a positive return on investment (ROI) in just a few months," the company announced in a press release.
The company says it has 30,000 users of the product, which was first introduced in 2014.
Version 4.5 of the application will be released on August 1 of this year. It is available for $249 at the company's website: https://geowiz.myshopify.com/
Among its many features, the GeoSpace says the Geowiz will have the ability to:
Use the allowed 15 minutes or less of unassigned driving to move a truck without tripping 1 minute of driving and messing up shift and cycle reset calculations
Use the Arizona Time zone
Pair ELD units, trucks, and drivers for automated truck assignments and automated correction if wrong truck is selected
Have 6 months of data stored on device including ELD, DVIR, FUEL, and IFTA data, and backup to cloud, meaning once logged in the ELD can run without a data subscription which saves money
Complete official Canadian location database, and ability to reconcile US and Canadian rule sets, switch at the border automatically, and only process rules based upon correct geography
Show IFTA miles calculated and fuel receipts tracked with no additional fees
Show truck maintenance scheduled by date, miles, and with unlimited maintenance items tracked over time
Use Audit Guard – an internal audit tool to analyze logs against possible CSA points, in real time and for all stored logs, so any items can be corrected quickly before an audit
Edit any past day logs for the past 6 months

Sources: U.S. Department of Labor pdf, ATA, UPS, PRNewsWire

Tagged Under:

Electronic Logbooks FMCSA Hours Of Service Owner Operator Team Driving Truck Equipment Truckers Technology