May dates announced for this year's roadside inspection blitz
Last Updated: Tue, January 28, 2020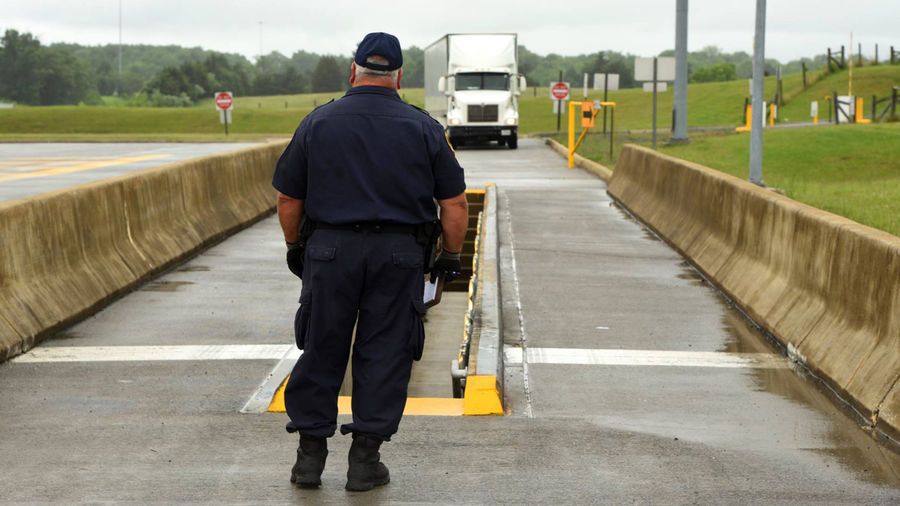 Source: CVSA
Drivers and their compliance with driver requirements will be the focus of this year's International Roadcheck when the Commercial Vehicle Safety Alliance will conduct an vastly increased number of inspections over a 72-hour period in May.
Breaking with the traditional June schedule for the inspection blitz, Roadcheck organizers have set this year's event for May 5-7, saying they wish to catch more favorable weather for a greater number of areas.
Each year, a different category of violations is emphasized. This year's special emphasis will be on the driver requirements category, with an eye toward compliance with the electronic logging mandate that went into effect last year.
"With last year's federal electronic logging device full-compliance mandate in the United States, the Alliance decided that this year's International Roadcheck would be the perfect opportunity to revisit all aspects of roadside inspection driver requirements," CVSA President Sgt. John Samis with the Delaware State Police said in a CVSA news release.
During the 2019 International Roadcheck event there were 67,062 inspections conducted, and more than 12,000 vehicles were placed out of service, which represents an almost 18 percent overall out-of-service rate.
On average during last year's three-day inspection period 17 trucks and buses were inspected every minute in Canada, Mexico and the United States. Since 1988 when the Roadcheck program was started more than 1.6 million roadside inspections have been conducted.
The emphasis for last year's inspection event was on steering and suspension systems, where inspectors identified 408 steering and 703 out-of-service vehicle conditions. Also, 2,784 drivers were put out of service.
The Federal Motor Carrier Safety Administration reported on numbers for all inspections conducted throughout 2019. As of December 27 there were 3.36 million inspections, with 944,794 driver violations resulting in 195,545 requiring out-of-service tickets.
According to the CVSA, the purpose of the annual inspection blitz is not primarily to catch and punish violators, although the alliance recognizes that there are drivers who choose to stay off the roads during the Roadcheck period in order to avoid an inspection.
"Announcing the dates of International Roadcheck has always been a deliberate, thoughtful and purposeful decision by the Alliance," said Sgt. Samis.
"By announcing the dates in advance, we hope to remind motor carriers of the importance of proactive vehicle maintenance and remind drivers to be prepared for inspections and to always conduct pre- and post-trip inspections. We want every vehicle and driver inspected during this initiative to pass inspection with no violations."
Sgt. Samis added, "We're aware that some drivers opt to stay off roadways during the three days of International Roadcheck. Although there is certainly an increase in the number of inspections conducted during International Roadcheck, it's important to remember that inspections are conducted every day of the year. Inspectors will be inspecting commercial motor vehicles the day before International Roadcheck starts, the day after it ends, as well as any other day of the year."
In emphasizing drivers during this year's Roadcheck the CVSA said inspectors will start each inspection by "greeting, interviewing and preparing" the driver.
Inspection activities will include:
Collecting and verifying the driver's documents
Identifying the motor carrier
Examining the driver's license
Checking the record of duty status
Reviewing periodic inspection reports
Checking the Medical Examiner's Certificate
Checking the Skill Performance Evaluation Certificate
Checking the daily vehicle inspection report
Observing for seat belt usage, illness, fatigue, and alcohol and/or drug possession or impairment
The vehicle inspection portion of the roadside inspection will include brakes, securement, couplings, driveline/driveshaft components, exhaust systems, frames, fuel systems, lighting devices, steering, suspensions, tires, wheels, rims and hubs, trailer bodies and windshield wipers.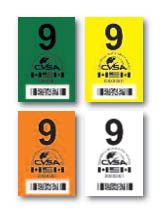 Drivers and vehicles passing the Level 1 and Level V inspections will receive an inspection detail for the truck showing that it has successfully passed a decal-eligible inspection by a CVSA-certified inspector.
However, failure to pass the inspection with a critical violation will result in the vehicle being placed out of service, meaning it cannot be operated until the violation is corrected. This includes drivers being placed out of service for driver-credential issues, or driver conditions such as fatigue or impairment.
The decal goes with the vehicle. It is possible for a driver to be placed out of service but still have his or her vehicle qualify for the decal.
International Roadcheck is a CVSA program with participation by FMCSA, the Canadian Council of Motor Transport Administrators, Transport Canada and the Secretaría de Comunicaciones y Transportes (Ministry of Communications and Transportation) of Mexico.
Sources: CVSA News Release, HDT, FreightWaves
Tagged Under:
DOT Physical
Drug and Alcohol Testing
FMCSA
Load Securement
Medical Certification
Pre-trip inspection (PTI)
Truck Equipment
Truck Maintenance
Trucking News