Friday Short Haul - Swift settlement, driver shortage myth, TCA Best Fleet award
Last Updated: Mon, April 15, 2019

$100 million settlement for Knight-Swift drivers
A $100 million settlement that Knight-Swift Transportation Holdings has agreed to pay may have far-reaching implications for drivers throughout the United States who find themselves in a similar situation as the drivers in the Knight-Swift case.
Some 19,000 Swift drivers brought a class-action lawsuit against Swift in 2009 – before the Knight merger with Swift – for something called misclassification. Drivers who leased from Swift complained that the company treated them as independent contractors even though they were full-time employees; and that Swift allegedly made unlawful deductions from their pay for truck lease payment, gas, equipment, maintenance, insurance, tolls and other expenses.
Lawyers for the drivers further claimed that Swift violated federal minimum wage law because the drivers were, in fact, legally considered employees.
Representatives for Knight-Swift said the settlement amount resides in the company's balance sheet as of Dec. 31, 2018. The settlement agreement is subject to court approval.
This was just one of many class-action lawsuits by drivers with other trucking companies alleging the same thing, that carriers classify drivers as independent drivers to avoid paying employee benefits, and that truck drivers should be paid a minimum wage in addition to pay per mile.
Business Insider reported on a class-action lawsuit before an Arkansas federal court, which ruled in October 2018 in favor of drivers claims they should be paid at least minimum wage for time spent in their trucks while not sleeping – for as much as 16 hours a day.
Also, Werner Enterprises was ordered in 2017 to pay $780,000 to some 52,000 student truck drivers for violating pay practices. And in 2016 C.R. England was ordered to pay to 6,000 $2.35 million in back wages.
Is the truck driver shortage a myth?
In a March 14 article Barron's bucks the trends touted by industry pundits by saying that there is no real data to back up the idea of a truck driver shortage.
They base their declaration on the belief that if this were true then truck driver salary increases would be outpacing that of the rest of the economy, and there would be a correspondingly larger increase in freight rates. Both of these have been getting publicity in the news lately, but Barron's refutes the data.
They compared this to the very real need for workers in the northern oil fields and the six-figure salaries that are being paid to attract workers there.
To support their thesis Barrons stated that pay for non-supervisory trucking industry workers has grown by only 2.4 percent a year since 2011; which compares with an increase in average pay for similarly non-managerial workers of 2.3 percent.
Since 2016, truck driver pay has increased by just 2.3 percent on an annual average, compared with 2.7 percent across the private sector as a whole.
Barron's further states that the gap between the unemployment rate for transportation workers and workers in general has remained stable for the past 20 years.
They cite a study from the Bureau of Labor Statistics which confirms that "There is not, and has never been, a serious shortage of people willing to work as truck drivers. In fact, they find that the market for truck drivers works about as well as that for other blue-collar occupations."
Furthermore, Barron's states that truck drivers are somewhat more likely to stay with their jobs than workers in other areas with similar demographics.
As for freight rates, Barron's states that the producer price index for long-distance trucking has increased on average of just 1.6 percent a year since 2008. They note that there has been a 4.3 percent a year increase over the past three years, but that it's largely because of rising fuel costs. As proof, they state that prices are down 2 percent in the last two months because of the recent drop in oil prices.
They cite one analyst, who says, "While anecdotes of truck driver shortages and high logistics costs are likely to continue, it seems like transportation cost/activity growth has peaked, which may eventually provide relief for retailers and limit core goods inflation."
TCA announces Prime and Nussbaum as the best fleets to drive for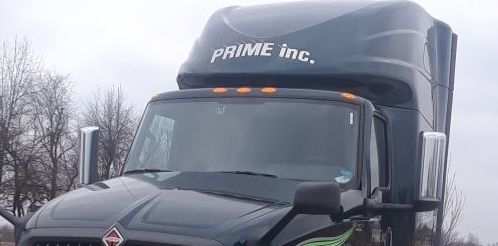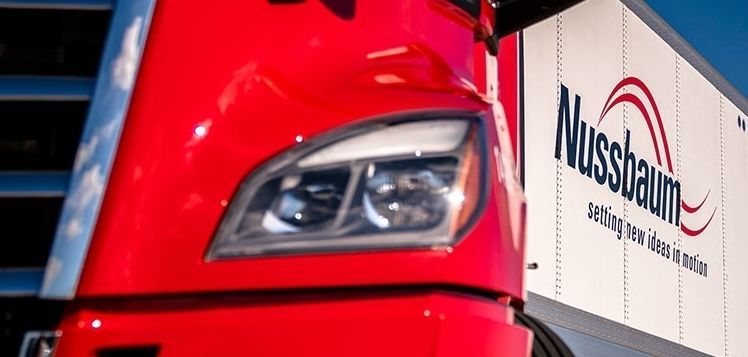 Prime Inc. and Nussbaum Transportation carried off Truckload Carriers Association's 2019 Best Fleet to Drive For awards during TCA's annual convention in Las Vegas on March 11.
The contest is co-hosted by CarriersEdge, and is now in its 11th year.
Prime won the award of the Best Overall Fleet in the large carrier category, and Nussbaum too the Best Overall Fleet in the small carrier category. Both companies have made multiple appearances in the Best Fleets Top 20 category, but this is the first time for either carrier to win the overall award.
On the TCA website, CarriersEdge Co-founder Mark Murrell said, "Nussbaum impresses us every year. Their driver scorecard is very creative, and they look beyond things like overspeed events to measure the behaviors that precede those events."
Nussbaum operates 400 tractors and boasts an industry-leading scorecard and mobile app, along with an effective driver outreach schedule and a formal career path and certification program, TCA said in announcing the award.
About Prime Inc. TCA noted they operate 7,200 tractors, but hasn't lost the personal touch with its variety of committees, social groups and educational offerings for its drivers' professional development.
"Prime is a company that is always thinking of something new or different to do. Their drivers can be gone for a few weeks at a time, so they have really nice facilities to make the over-the-road time easier," Murrell said. "Drivers, as a rule, don't love huge companies. So, when that many drivers say good things about what you're doing, you know you're doing a good job building a community."
Murrell said the intent of the program is to recognize the "good guys for their efforts." But he noted that a side benefit has been for trucking companies that must go through a self-examination in order to answer the 100-plus-question form asking details about their programs and policies.
It gets company leaders thinking about areas that could be improved, and putting policies into place that had never come up before seeing the questions on the questionnaire.
"In the beginning, the questionnaire often asked what companies were doing to address mixed gender in-cab training situation," Murrell said. "Most companies said they did not have a policy in place. Since those days, many company have rolled out policies to address the issue."
As part of the process, some 8,400 surveys were sent out to drivers for the nominated companies. The feedback reveals trends and opportunities for the betterment of the fleets.
On the TCA website, they list the four stages to the Best Fleets evaluation process:
Nomination - A driver or independent contractor nominates the fleet through this site. One nomination per company each year is sufficient.
Questionnaire - Company representatives complete and submit an online questionnaire, providing details on company programs and policies.
Interview - CarriersEdge staff conduct a follow-up interview to review the questionnaire and fill in additional information.
Driver survey - Drivers/contractors at the fleet complete an online survey, providing feedback on company programs and overall satisfaction.
The competition is open to all for-hire trucking companies operating 10 trucks or more in the United States or Canada. There is no cost to participate, and fleets do not have to be TCA members.
The 2019 Top 20 Best Fleets to Drive For are:
American Central Transport, Inc. – Kansas City, Missouri
Bennett Motor Express – McDonough, Georgia
Bison Transport – Winnipeg, Manitoba
Boyle Transportation – Billerica, Massachusetts
Central Oregon Truck Company, Inc. – Redmond, Oregon
Crete Carrier Corp – Lincoln, Nebraska
Epes Transport System, LLC – Greensboro, North Carolina
Erb Transport – New Hamburg, Ontario
FTC Transportation, Inc. – Oklahoma City, Oklahoma
Garner Trucking, Inc. – Findlay, Ohio
Grand Island Express – Grand Island, Nebraska
Halvor Lines, Inc. – Superior, Wisconsin
Landstar System, Inc. – Jacksonville, Florida
Maverick Transportation, LLC – North Little Rock, Arkansas
Motor Carrier Service LLC – Northwood, Ohio
Nussbaum Transportation Services, Inc. – Hudson, Illinois
Prime Inc. – Springfield, Missouri
Thomas E. Keller Trucking Inc. – Defiance, Ohio
TLD Logistics Services, Inc. – Knoxville, Tennessee
Transpro Freight Systems Limited – Milton, Ontario
Sources: HDT, Business Insider, Barron's, Freightwaves, TCA
Tagged Under:
Choosing A Trucking Company
Knight Transport
Prime Inc
Swift Transport
Trucking Industry Concerns