New phone app hopes to alleviate shipper waits
Last Updated: Tue, February 11, 2020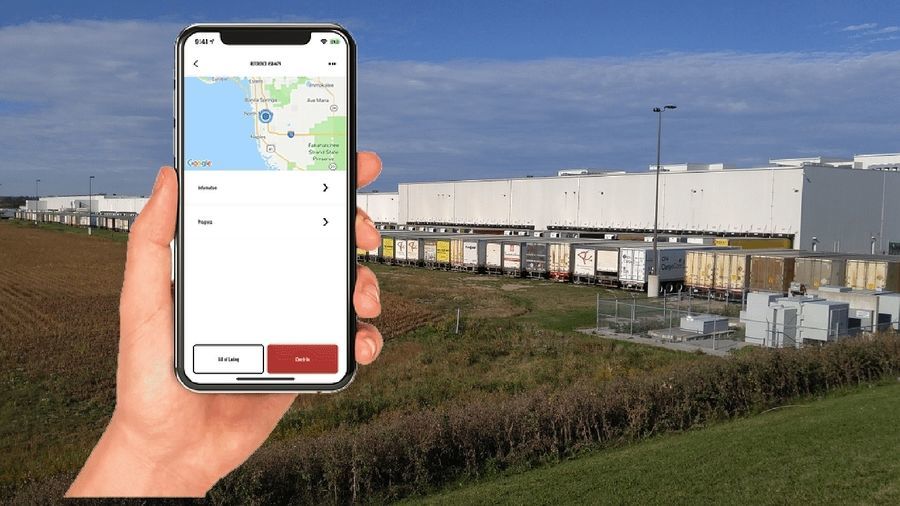 Some of truck drivers' worst experiences revolve around their interactions with shipping and warehouse personnel.
We've all been there – long and tedious check-ins and check-outs, long waits, and rude shipping and warehouse workers who appear to be wishing to be anywhere else other than dealing with truck drivers.
To help alleviate that pain a mobile app developer company called Truckerd-In has created an app that they hope will get accepted by drivers and shippers alike that allows drivers to communicate with shippers via their smart phones rather than by in-person and standing in lines.
According to FreightWaves, average wait times have increased over the past few years, with 134 minutes being the average wait into 2019, increasing to 158 minutes by the end of the year, and still well over two hours at the present time.
Truckerd-In believes their app can shave time off of the process that adds to wait times at the check-in point.
"In the trucking industry we are faced with many challenges, and instead of complaining about our struggles - We decided to create an innovative solution. We believe this app is going to revolutionize the trucking industry as we know it, and we could not be more proud to see our vision for the future of trucking come to life," Truckerd-In Co-founder Eli Soler said.
Soler pointed out several of the advanced features that Truckerd-In would bring to the shipper and warehouse experience for truckers:
The issue of language barriers is alleviated as drivers of all nationalities and backgrounds can check in via the digital app from their cell phones.
The need for in-person communication, and the need to track down someone in a vast distribution center, is lessened for the delivery of messages using the chat feature between drivers and warehouse personnel.
The extra stress that occurs when drivers encounter rude or impatient warehouse workers is alleviated because all communication can be made through the app.
Communication from the warehouse will assign drivers their loading doors, verify licenses and other pickup details and act as a layer of security to prevent issues like double-brokering with its driver authentication feature.
Load documents, such as bills of lading, packing lists, lumper receipts and proof of delivery come across via the digital app, and can be e-signed, while the driver is sitting in the comfort of her or her truck.
Invoice delays can be alleviated through use of the Truckerd-In app. For example, the app can upload and attach to the shipment legible lumper receipts. Paperwork is always at hand digitally in the driver's phone.
"We're saving drivers thousands of dollars in time, traffic and paper. An hour and a half means a lot for a driver looking to get some rest. It means a lot for a driver looking to get to the truck stop or appointment on time without violating his/her logbook Hours of Service," Soler told FreightWaves.
Some Truckerd-In app FAQs:
How do drivers check in?

One-swipe, one click with Truckerd-In enables you to instantly check-in, communicate, automatically e-sign, and safely store all Load Documents in real-time! Never to be lost or misplaced again.

What documents can be safely secured?

• Bill of Lading - no more lost pages

• Packing List

• Lumper Recipes

• Proof of Delivery - no more illegible signatures. The app provide legally binding e-signatures.

How is communication handled in the app?

No more verbal check-in or check-out calls, no more illegible Bill of Lading or walking into building check-ins. We have an Instant Chat feature where drivers and warehouse staff will now have the ability to message as a reliable source of communication.
Solar states: "Our Driver Authentication Process provides users with profiles, images, and truck driver information for transparency throughout the shipment process. The Truckerd- In app will automatically send push notifications from the check-in process to proof of delivery -- all in real time."
The Truckerd-In website offers tutorials for both drivers and warehouse personnel in the use of the app.
Sources: FreightWaves, Truckerd-In
Tagged Under:
Life On The Road
Time Management
Truckers Technology