Friday Short Haul - Human smuggling, DOL rescinds opinion, yard moves comments
Last Updated: Thu, January 28, 2021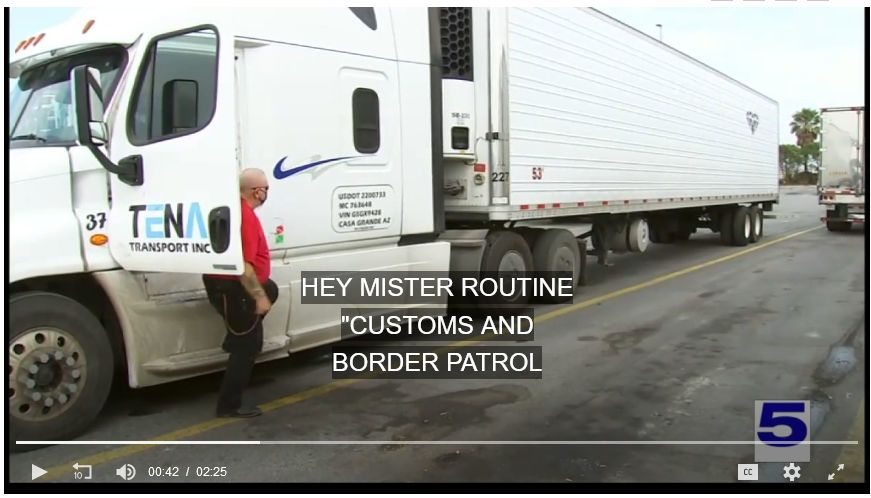 Truckers getting more 'Hey Mister' requests for help with human smuggling
Drivers of commercial vehicles that cross the border into Texas are getting hit with more requests recently by human smugglers who want them to pack human cargo into their trailers.
U.S. Customs and Border Patrol agents at two Texas checkpoints report an increase in discoveries of human cargo in trucks cross the border at Falfurrias and Kingsville facilities.
In just one week, agents said they have stopped 20 commercial vehicles for human smuggling – 16 at the Falfurrias checkpoint and four at the Kingsville checkpoint. Agents said that many stops in one week is rare.
"If you have a commercial driver's license and you're convicted of aiding and smuggling, you will lose you license for life," Border Patrol Agent Dustin Araujo told KRGV News.
He explained that the penalty for being caught with human cargo is not always that strict for truckers carrying extra passengers that they weren't aware of, but that the Texas Hold 'Em Initiative allows officials to delay trucks during investigation, causing delays in shipment arrival times.
One truck driver interviewed in a video by KRGV explained he often gets hit with the "Hey Mister," approach. That's where someone comes up to him and offers him $1,000 a head to take some people to the other side of the border.
He said he's got 38 years on the road under his belt, and that this type of interaction is almost routine. Truck drivers on the cross border route take extra precautions with their pre-trips, as unwanted passengers might be clinging to the underside of their trailers.
"Checks?" this driver told KRGV News. "I don't like the idea of going to jail."
Watch the entire video at KRGV online.
New DOL rescinds trucker-friendly opinion letter clarifying employee-contractor status
In further efforts to wipe out all positive aspects of President Trump's administration the new administration under former vice president Biden has instructed the Department of Labor to withdraw a badly needed trucker-friendly opinion clarifying the classification of independent truck drivers.
The DOL's Wage and Hour Division opinion was handed down on January 19 just days before the change in administration. In that opinion, carrier companies were given more leeway in their ability to classify contractor drivers as non-employees.
The opinion clarified that carriers can impose safety measures on independent drivers who contract to haul for them without jeopardizing their independent worker status. This opinion was an addendum to a final rule on independent contractor status that was set to go into effect on March 8.
That final rule specifically ordered that federal rules pre-empted stricter state laws that tightened requirements for classifying contractor truckers as employers. California's AB5 law is most notable among the few states that have passed such laws, or are attempting to.
The DOL stated that the reason for its withdrawal of the opinion clarifying independent contractor status for truck drivers is that the WHD's opinion was made regarding the March 8 rule that had not yet gone into effect.
The expectation is that the final rule itself will get yanked by the new administration, because it is viewed as being more favorable to allowing carrier companies to use independent contractor drivers without having to classify them as employees, something that is opposed by attorneys who take employee classification cases.
Christ Spear, president of the American Trucking Associations, released a statement shortly after the now-withdrawn January 19 opinion came down from the DOL.
"Today's letter is a victory for highway safety and for the thousands of truck drivers who choose to be independent contractors," Spear said in the statement. "This opinion will make it easier for motor carriers to utilize owner-operators, while maintaining important safety standards, without risking those drivers' independent contractor status."
He continued, "This opinion letter applies only to federal law, but many states rely on federal law and letters like this to make policy. Going forward, state policymakers and the courts should value this opinion, and in doing so encourage motor carriers and owner-operators to enhance training and technology, improving highway safety for all Americans while also allowing drivers to maintain their independent status."
But, those sentiments are now history, as the new administration shows it is not the friend to truckers that President Trump was.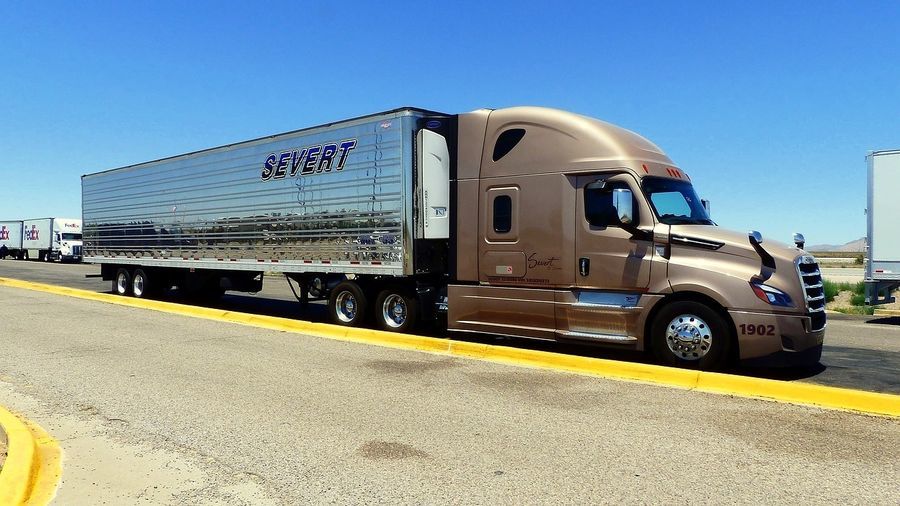 Comments coming in for FMCSA's yard moves HOS guidance
As of this writing the page at regulations.gov for commenting on Federal Motor Carrier Safety Administration's guidance about what constitutes a yard for purposes of on-duty not driving time during yard moves has received 139 comments.
The problem stems from the FMCSA's failure five years ago to clarify what constitutes a yard when it wrote the minimum requirements for ELD manufacturers to include two special driving categories that authorized a "personal conveyance" and a "yard move" exemption to on-duty, driving time.
So, the agency wrote a guidance defining what is an authorized yard, and published it on January 4, accepting comments until February 3.
According to the proposed guidance, "The 2020 updated guidance is consistent with the principle in the ELD rule that time spent performing 'yard moves' should be recorded as on-duty not driving time. Because ''yard moves'' occur on private property within the confines of a yard and not on a public road, this time does not constitute ''driving time'' within the meaning of 49 CFR 395.2."
The guidance specifies that a yard can include an intermodal yard or port facility, a motor carrier's place of business, a shipper's privately-owned parking lot, and a public road if public access to the road is restricted by traffic control measures such as lights, gates, flaggers or other means.
Most of the comments came from individuals, but a few were from trucking industry interests.
The Intermodal Association of North America, which represents 900 members, wrote:
IANA commends the FMCSA's efforts in developing rulemakings and regulatory guidance that offer CMV drivers much-needed flexibility while also maintaining the highest safety standards. This proposed guidance will benefit drivers by offering a clear and consistent definition of "yard moves," allowing such operations to be recorded as on-duty not driving time rather than driving time.
We appreciate and strongly support the proposal's inclusion of intermodal and shipper's facilities as properties that qualify as yards. To prevent potential misinterpretations, IANA respectfully requests that the FMCSA specifically list container yards and depots as applicable intermodal facilities in its forthcoming final guidance.
Fleetworthy Solutions Inc. suggested adding several types of locations to FMCSA's list of approved yards:
Fleetworthy Solutions, Inc. provides compliance services to several motor carrier clients who have provided feedback to us on several aspects of "yard moves" and "personal conveyance". One notable difference from the request for comment is to request that FMCSA consider adding public rest areas to the list of locations where "yard moves" could occur. The reason for this is that there have been many cases in which truck drivers have been asked to move their CMV during their break time so road crews can clear snow or conduct other maintenance activities in the rest area. If only a short move within the rest area or to a nearby adjacent rest area were required, could this not also qualify as a "yard move"?

Fleetworthy also suggested adding a maintenance facility for truck and trailer repair or maintenance, a consignee's privately-owned parking lot or facility, while relocating equipment within a truck or fuel stop, and while making multiple stops within the same military reservation, naval base or air base.
Some of the most recent comments from individuals include.
Thomas Bray posted on January 24:
I would like to submit the following comments on the proposed interpretation on yard movements.

Comment 1: In you interpretation, you use the term "private property" and do not clarify this. As written, a mall parking lot would be considered private property if one of the stores is the shipper or receiver." Therefore, a driver could consider driving in the mall parking lot a yard movement. To assist in clarifying this, consider adding the term "private property with restrictive signs or gates" (for reference, see the definition of "highway" in 49 CFR 390.5) or something similar.

Comment 2: In your interpretation or the accompanying preamble, you need to clarify if this interpretation applies only to the driver logging yard movements, or if it also extends to other regulations, such as the CDL and drug and alcohol testing regulations. Under the current understanding in the industry, if a driver operates a vehicle on a public roadway, even if just crossing a public roadway, the driver must be full qualified as a commercial driver (Part 391), CDL licensed (Part 383), and participating in the company's DOT drug and alcohol testing program (Part 382). This proposed interpretation may give some in the industry the idea that crossing a public roadway is allowed without meeting the above requirements. Whether that is intent or not the intent needs to be clarified.
Dennis Smith commented on January 26:
Jockeying should be allowed as on duty-yard move for when an ELD equipped truck would automatically put the truck in on duty-driving, otherwise. Further clarification between using personal conveyance in truck stops rather than on duty-yard move would help with some confusion among drivers and carriers, as some carriers do not allow the use of personal conveyance.
And John Henderson commented on January 26:
Yard moves shouldn't even be under on duty. Most maneuvers to dock or to change parking spots because shippers/receivers don't do their jobs in a timely fashion or provide adequate parking take less time than it takes to use bathroom facility.Going into yard move interrupts off duty period wasting clock time.
The comment period is still open until February 3. Go to regulations.gov.
Sources: KRGV News, FreightWaves
Tagged Under:
Advice For New Truck Drivers
FMCSA
Hours Of Service
Logbook Questions
Owner Operator
Personal Conveyance
Pre-trip inspection (PTI)
Truck Driving Stories