Autonomous trucks on USPS test run
Last Updated: Tue, May 21, 2019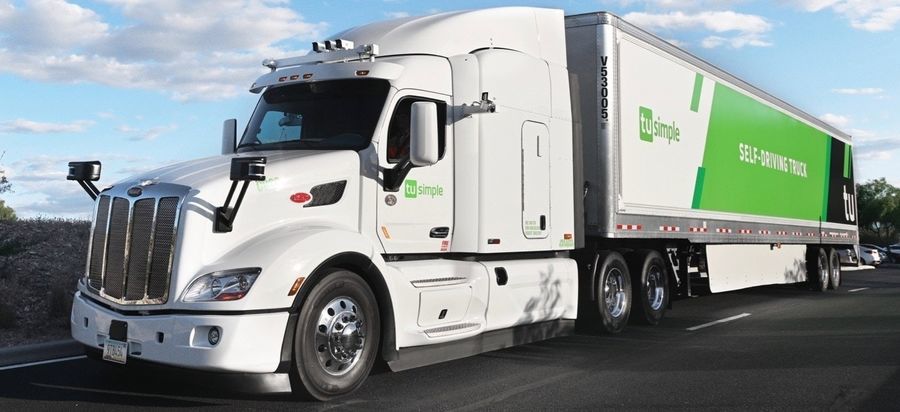 TuSimple, a San Diego-based self-driving truck company, announced on Tuesday that the United States Postal Service will be a test bed for a first-ever, long-haul regular delivery route across state lines.
The global autonomous truck company, founded in 2015 and operating out of Tucson, Arizona, has contracted to run five round trips over a two-week period hauling trailers more than 1,000 miles between USPS's Phoenix, Arizona, and Dallas, Texas, distribution centers. A safety engineer and driver will be on board at all times during this pilot program to monitor the vehicle and to ensure public safety.
TuSimple has been testing hub-to-hub routes with its Level 4 fleet in Arizona since last year, hauling freight and making three to five trips per day on public highways. But this pilot program with USPS is its first venture out of Arizona on a regular long-haul run.
This YouTube video shows a hub-to-hub trip in stormy weather completely hands-free.
With a 1,000 meter vision range, TuSimple says its autonomous trucks are safer because they can see more and react faster than humans - rain or shine, day or night. The company said it expects to field 50 trucks by June.
Each 22-hour run down the I-10, I-20 and I-30 corridors, will include overnight driving as the team makes its way out of Arizona, through New Mexico and into Texas. The company says this is an important test for their autonomous vehicles since some 60 percent of total freight activity in the United States flows along those corridors.
"It is exciting to think that before many people will ride in a robo-taxi, their mail and packages may be carried in a self-driving truck," said Dr. Xiaodi Hou, founder, president and chief technology officer of TuSimple.
"Performing for the USPS on this pilot in this particular commercial corridor gives us specific use cases to help us validate our system, and expedite the technological development and commercialization progress."
TuSimple said it has raised $178 million in private financing, with investors including Nvidia Corp and Sina Corp.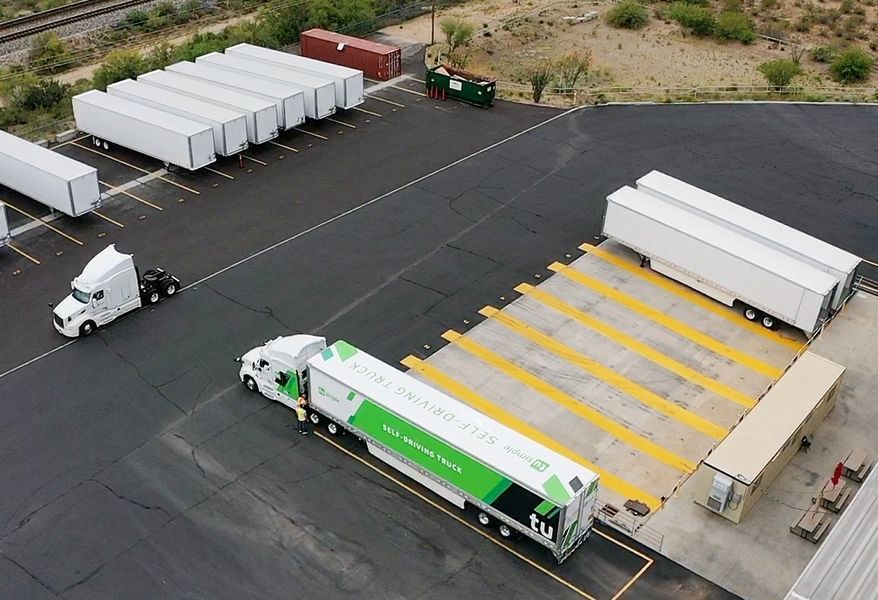 TuSimple has targeted just this sort of long-haul, short-turnaround route offered by the USPS for testing as a way to look into freeing "human drivers to focus on the shorter, more dynamic and closer to home routes," as well as saving up to 45 percent in operating costs over the traditional freight hauling dynamic currently in use.
Right now during the testing phase teams are required for monitoring and safety, but eventually totally driverless freight haulers are seen as a way to alleviate the driver shortage; which TuSimple quotes the American Trucking Associations as claiming could reach a 175,000 deficit in the next five years.
The Postal Service said it expects autonomous trucks to allow it to reduce fuel costs, increase safety and "improve its fleet utilization rate through longer hours of operation;" which is all by way of saying, benefiting from a reduction in the number of employees.
"The work with TuSimple is our first initiative in autonomous long-haul transportation," USPS spokeswoman Kim Frum told T_HQ.
"We are conducting research and testing as part of our efforts to operate a future class of vehicles which will incorporate new technology."
Sources: TuSimple, The Drive, T_HQ
Tagged Under:
Autonomous Trucks
Driver Solutions
Self-Driving Vehicles
Truckers Technology
Trucking News