Canada company offers easy access to spare trailers
Last Updated: Tue, February 25, 2020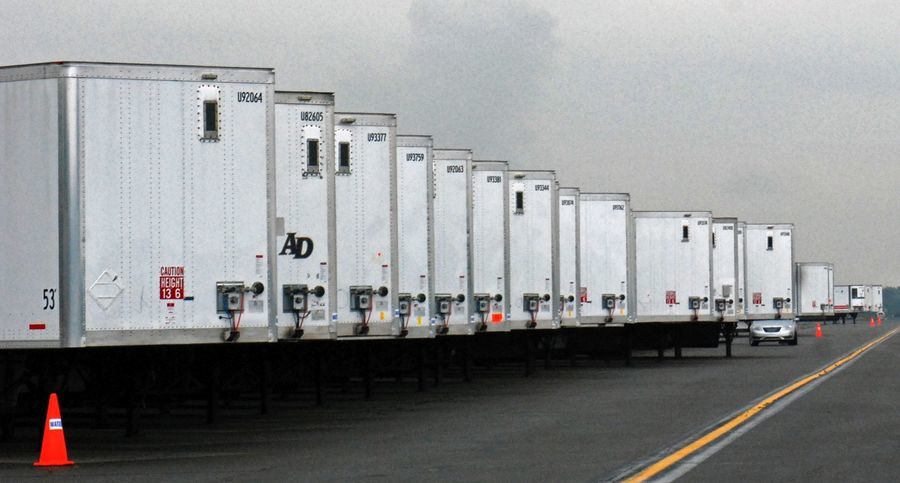 Taking a page from the ride-sharing playbook a Canada company offers the same kind of service for truckers to have access to trailers. The company, vHub, has announced its desire to expand its services globally, beginning with the United States.
Francis Roy, vice president of vHub, introduced attendees of American Trucking Associations' Technology & Maintenance Council Feb. 23 annual meeting to how the service works.
Basically, through a web application and mobile app vHub matches drivers and carriers with trailer owners who have spare trailers that could be available for short-term rental.
As reported in Transport Topics, Roy told attendees that it is "mind boggling" that drivers and carriers haven't been able to access idle trailers that might be sitting across the street, and that would be available for their use.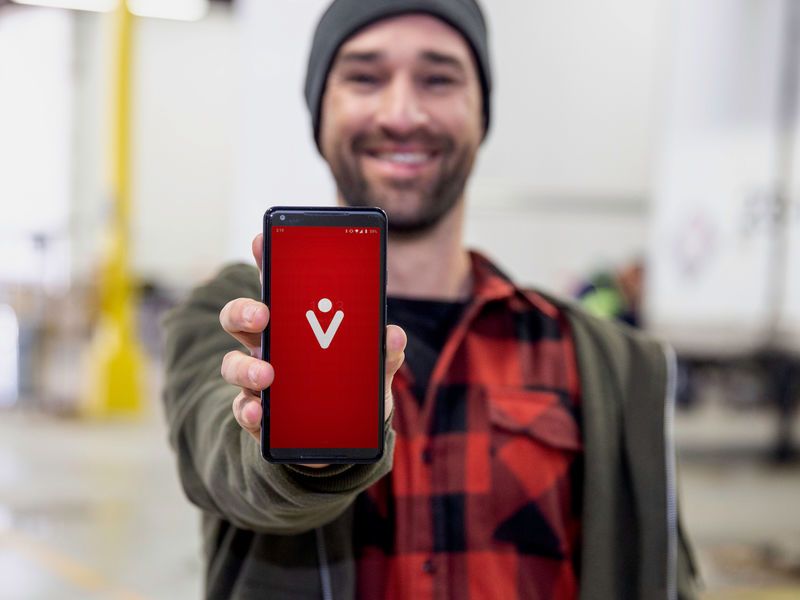 "In 2020, with the technology that we have in our hands, it's time that we give the industry a one-stop shop — one vision of what's available," he is quoted as saying in Transport Topics.
The company started operations in April 2019, but has already signed up more than 100 transportation customers in the greater Montreal market area, and has registered around 5,000 trailers that are available for short-term rental.
So far, drivers and carriers have booked more than 20,000 rental days on those trailers.
Roy explained that the program is a good deal for everyone, as carriers can generate income on their underutilized trailers, but can also reduce deadhead driving and reduce repositioning costs by renting those trailers to drivers or carriers offering to pay to move them from point A to point B.
And so too, drivers and carriers needing an empty in a hurry can locate an available trailer faster and cheaper than if they had to go through a traditional trailer rental company. The company's website boasts that their automated digital platform enables drivers to find or add an available trailer in less than five minutes.
Roy explained that trailer owners can set their prices and announce availability of the trailers; which can be dry van, refrigerated, flatbed and even specialty trailers.
Fleet owners can register for an account to begin renting their empties at vhubapp.com. The company will review the application within one business day. Once trailers are loaded into the system the fleet manager can tag which ones are available for renting.
vHub says that it can be integrated with carriers' telematics systems to streamline calculating distances and automate billing.
The owners are responsible for maintaining the trailers, but renters are responsible for any damage that may be caused by their use of the trailer. vHub recommends that drivers document the condition of each trailer on pick up, including taking photos of any damage to the trailer by a previous renter.
vHub handles invoicing and payments, and transfers the rental receipts to the trailer owners.
In an online statement vHub CEO Sebastien Blouin stated: "The acceptance of community marketplaces is on the rise because users are understanding the true value of collaboration. vHub is a perfect example of a collaborative strategy that is a win-win for all parties."
Sources: Transport Topics, vHub
Tagged Under:
Trailers
Truckers Technology
Trucking News